Stephen Malkmus & the Jicks and Disappears played Bowery Ballroom (pics, setlist); MHoW w/ Endless Boogie is tonight
Stephen Malkmus & The Jicks @ Bowery Ballroom 2/26/2014

"We don't normally play that one, but it's got 'Queens' in it, so...you know," shrugged Stephen Malkmus after he and The Jicks played "Vanessa from Queens" last night (2/26) at Bowery Ballroom, their first of two NYC shows. Nods to the hometown audience are always appreciated -- there was talk of Red Hook (the neighborhood and the beer) too, and no qualifications needed, I say.
Malkmus and the band seemed in a really good mood, and last night's show was terrific, even though they didn't play a single song from his first solo album, which remains my favorite of his post-Pavement records. They did, though, play most of this year's Wig Out at Jagbags which to me is the most entertaining record SM has made since, and he hit most of the highlights from his other records ("Tigers," "Baby, C'mon"), kept jamming to a minimum (a plus in my book), and even pulled out Pavement's "Father to a Sister of Thought" for the encore. Setlist and pics are in this post.
Disappears @ Bowery Ballroom 2/26/2014

Opening the show were Chicago's Disappears who played a taught, terrific set. The band are on their third drummer (and fourth album) and while that position is certainly a key component to any band, that seat is especially important with a group whose descriptors frequently include "kraut" and "motorik." All respect to #2 drummer Steve Shelley (a pairing that just couldn't last, dude's too busy), but I think new man Noah Leger is a better fit for Disappears. He's an intense, hard-hitting performer and certainly amps up the tension in their music, which these days is less Stooges and more spacey/atmospheric ("Drill" era Wire comes to mind). Hang on to this one, guys.
The Bowery show was Disappears' last date with Stephen Malkmus. Tonight's (2/27) Jicks show at Music Hall of Williamsburg (sold-out) begins their run with Endless Boogie. More pics from Bowery are below...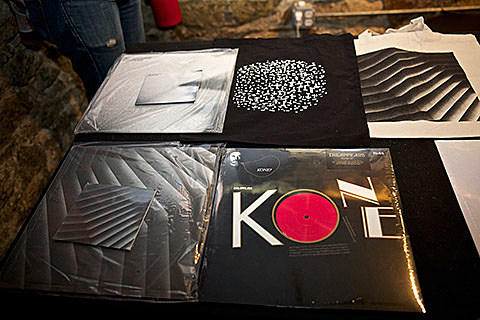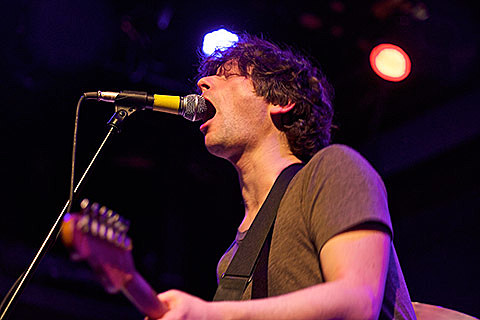 Stephen Malkmus and the Jicks
SETLIST: Stephen Malkmus & The Jicks @ Bowery Ballroom 2/26/2014
Chartjunk
Scattegories
Lariat
No One Is (As I Are Be)
Brain Gallop
Rumble At The Rainbo
Shibboleth
Cinnamon and Lesbians
Out of Reaches
Tigers
Vanessa From Queens
The Janitor Revealed
Houston Hades
J Smoov
Baby C'mon
Surreal Teenagers
Encore:
Father to a Sister of Thought
Kite In A Closet