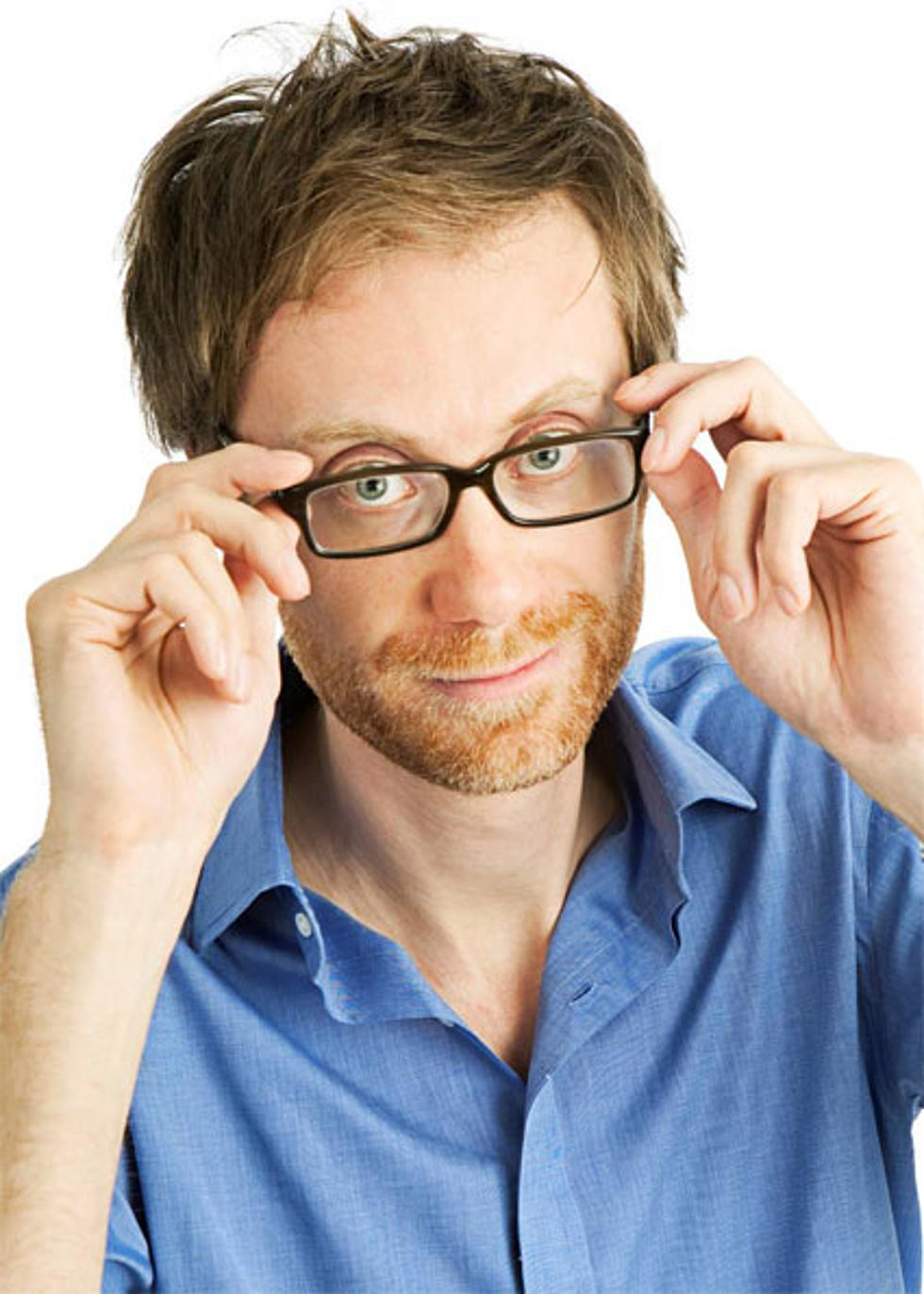 Stephen Merchant playing 6 US shows, 2 in NYC (win a pair of tix or 2 or 3 or 4 or 5!)
To call me an Anglophile would be politest way to appraise my absolute obsession and preference for all things British. My sad, dork-ass life revolves around Downton Abbey, Top Gear, Wheeler Dealers, The IT Crowd, Garth Marenghi's Darkplace, Monty Python, Benny Hill, Pink Floyd, Peep Show, Mr. Bean, Matt Berry, The Mighty Boosh, Snuff Box, british grindcore, Battersea Power Station, That Mitchell and Webb Look, annoyingly speaking with a cockney accent for hours at a time much to the annoyance of my fiance and, of course, the holy trinity of Ricky Gervais, Stephen Merchant and Karl Pilkington. And here's you; "Why don't you just move there if you love it so much, dork?" Well, get me a flat with a lift and me and my knickers will be there before you can say "Blinkered".
Anyway, back to the holy trinity of Ricky Gervais, Stephen Merchant and Karl Pilkington... well, more specifically, Gervais/Merchant. The name Stephen Merchant has always been synonymous with the name Ricky Gervais as the pair has collaborated on several Bafta, Emmy, and Golden Globe winning projects like The Office (UK), The Office (US), as well as things like the show Extras, podcasts, radio shows, the animated series The Ricky Gervais Show (which gets its audio material from their audio comedy show of the same name), and more recently An Idiot Abroad. Gervais has always been the more prominent mouth-piece and face of these collaborations, leaving Merchant somewhat just hovering in the background of it all.
Merchant recently dragged his ample bones out from the shadows cast by Ricky Gervais' larger than life persona to embark on his first, large-scale, solo comedy tour. He spent the majority of September, October, and November 2011 bringing his show "Hello Ladies" to packed houses all over the UK. The US is being blessed with a mere 6 shows, four of which are in California, and two of which happen to be at Town Hall in NYC on Tuesday December 20th and Wednesday December 21st. Unfortunately the December 20th show is SOLD OUT, but there are a handful of tickets left for the December 21st show via Ticketmaster. Oh yeah, your old pal Klaus also has 5 PAIRS OF TICKETS TO GIVEAWAY for DECEMBER 21st. Whoa! Instructions on how to win are below. Good luck! You will NOT want to miss this!
Instructions on how to win, and a couple videos below....

--
TO WIN TIX to see Stephen Merchant at Town Hall on December 21st: email BVCONTESTS@HOTMAIL.COM (subject: Merchant). Include your first and last name in the email. We'll pick 5 winners at random and contact them with more details. Good luck!