Stormshadow schedule more reunion shows (stream a song)
Stormshadow at MHOW earlier this month (more by Caroline Harrison)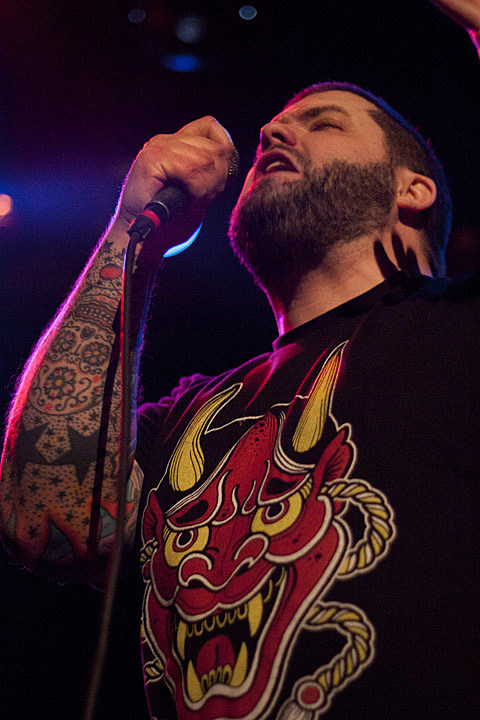 New Brunswick punks Stormshadow, who were around from 1995 to 2000, reunited this year to finally give their only album, Set On Destroy, a proper release through Don Giovanni Records. They played their first reunion show a the Don Giovanni showcase earlier this month, and you can see pictures and a review of their set HERE. During our interview with the band, co-lead vocalist Matty King said the MHOW show might have been it for the reunion, but they had a blast at that show and have decided to schedule two NJ shows that will take place this March. The first happens on March 28 at Asbury Lanes with World/Inferno Friendship Society and Stolen Babies. Tickets for that one are on sale now. Then the next one happens at the newly reopened Court Tavern on March 30 with The Scarlet Letter, Brick Mower, Plastic Cross, and The Luckless. Admission for that show is $9 at the door.
Stormshadow's record is out now and if you still haven't heard it, two tracks are streaming HERE, and a third, "Forty Ounces and the King of Smoke," is streaming below. Like the other two, it's fast, punchy, and awesomely combines growled male vocals with cleanly sung female vocals.

---
Stormshadow - "Forty Ounces & the King of Smoke"