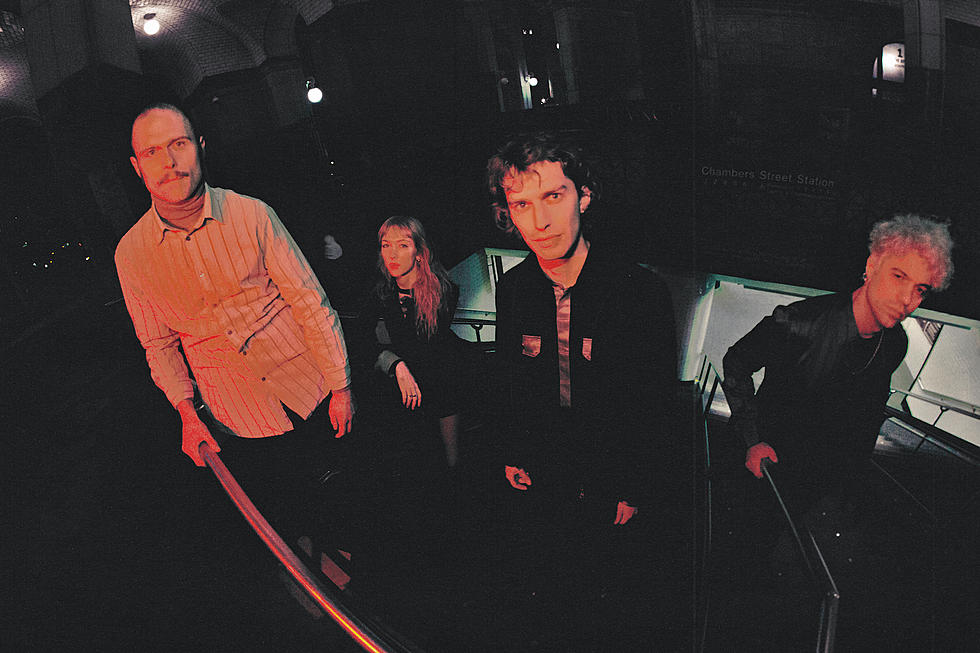 Strange Ranger announce new album 'Pure Music,' share "She's On Fire"
photo by Yulissa Benitez
Strange Ranger have announced a new album, Pure Music, due July 21 via Fire Talk (pre-order). The newest glimpse is "She's On Fire," a '90s-influenced, electronically-charged jam featuring winding synths and distorted guitars. "When you're young, it feels like life has a kind of arc to it and up ahead in the future, there's some point where all your experiences converge and this fog of confusion will lift and you will have arrived," vocalist/guitarist Isaac Eiger says. "This is definitely not true and increasingly, music is the steadying hand I lean on when looking for meaning. It provides a spiritualism that feels absent from much of life and I want to be as close to that feeling as possible." Listen to "She's On Fire" below.
Pure Music features previously-released track and album opener "Rain So Hard," and it's Strange Ranger's first album since 2019's Remembering The Rockets (they also released a mixtape, No Light In Heaven, in 2021). Parts of the album, including "Rain So Hard," were written in the wake of Isaac and vocalist/synth whiz Fiona Woodman's breakup. They recorded it isolated in a cabin in upstate New York during a blizzard, fostering a collaborative space. "With a few exceptions, I can't tell whose production ideas were whose, when I listen back to it," says bandmate Fred Nixon. "We were literally trapped in this cabin, manically working at all hours, and the energy was crazy, in a fun way." Check out the artwork and tracklist for Pure Music below.
Strange Ranger are playing shows in Philadelphia and NYC in June. In Philly, they'll join Blood and Zeke Ultra on June 10 (venue TBA), and they come to Brooklyn on June 17 at Heaven with Chanel Beads.
PURE MUSIC TRACKLIST
1.Rain So Hard
2. She's On Fire
3. Dream
4. Way Out
5. Blue Shade
6. Blush
7. Wide Awake
8. Ask Me About My Love Life
9. Fantasy
10. Dazed in the Shallows