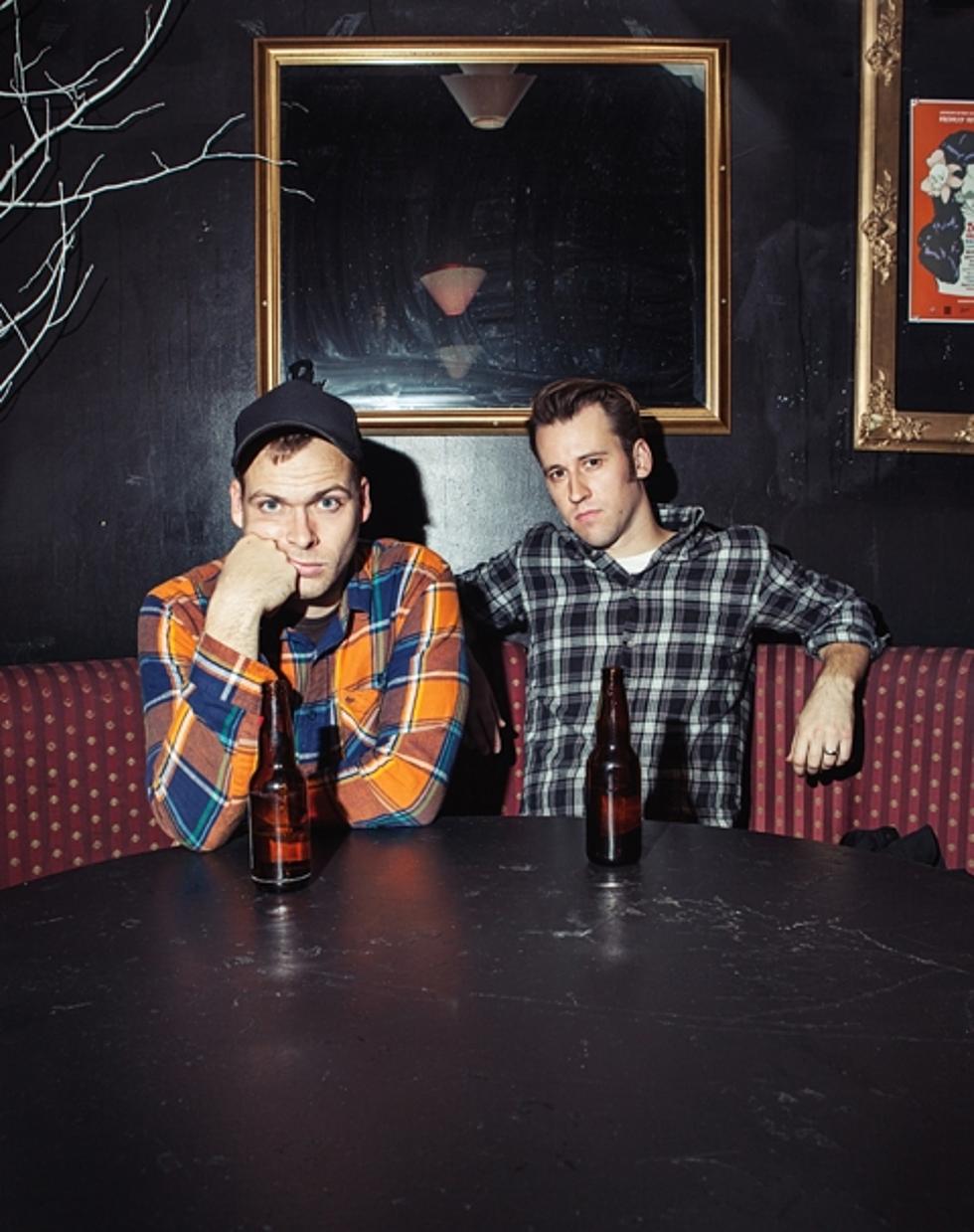 stream Big Dick's self titled debut LP (and download a track)
It's hard to talk about Ottawa, Ontario bass/drum duo Big Dick (named after the song by post-hardcore wizards NoMeansNo) without referencing another Canadian bass/drum duo, Death From Above 1979. They share DFA1979's relentless energy, stabbing rhythms, and distorted bass riffage, but they do it punkier and noisier, not unlike fellow Canucks METZ (who they've shared bills with). And they do it with a Japandroids-style 2-piece-that-sounds-like-a-5-piece level of power. If you're fans of any of the aforementioned bands or any type of melodically abrasive post-punk and noise rock, do yourself a favor and give Big Dick a listen. Their self titled debut full length comes out next week (2/19) via Dirt Cult Records and it's one of the most impressive debuts I've heard this year so far.
You can stream the entire album ahead of its release over at Scene Point Blank, and grab one of its tracks, "Schoolyard Violence," for free at the top of this post. You can also listen to that track below, along with streams of two other album cuts, "Wolves" and "Colours," and a live session video of another, "Medic." The album art and tracklist are below too.
Big Dick have an upcoming record release show with Neon Windbreaker and Boyhood in their hometown this Saturday (2/16), but no not many other tour dates to report of at the moment. Update: They also play Toronto on Friday (2/15) (thanks Eric).
Streams, video, album art and tracklist below...

---
Big Dick - "Medic" at McLeod House during 2011 Ottawa Explosion

Big Dick - "Schoolyard Violence"

Big Dick - Big Dick

Big Dick Tracklist:
1. Wolves
2. Witchcraft
3. Schoolyard Violence
4. Coming Home
5. Problems
6. Colours
7. Medic
8. Antisocial
9. Mayday
10. Too Hot To Trot