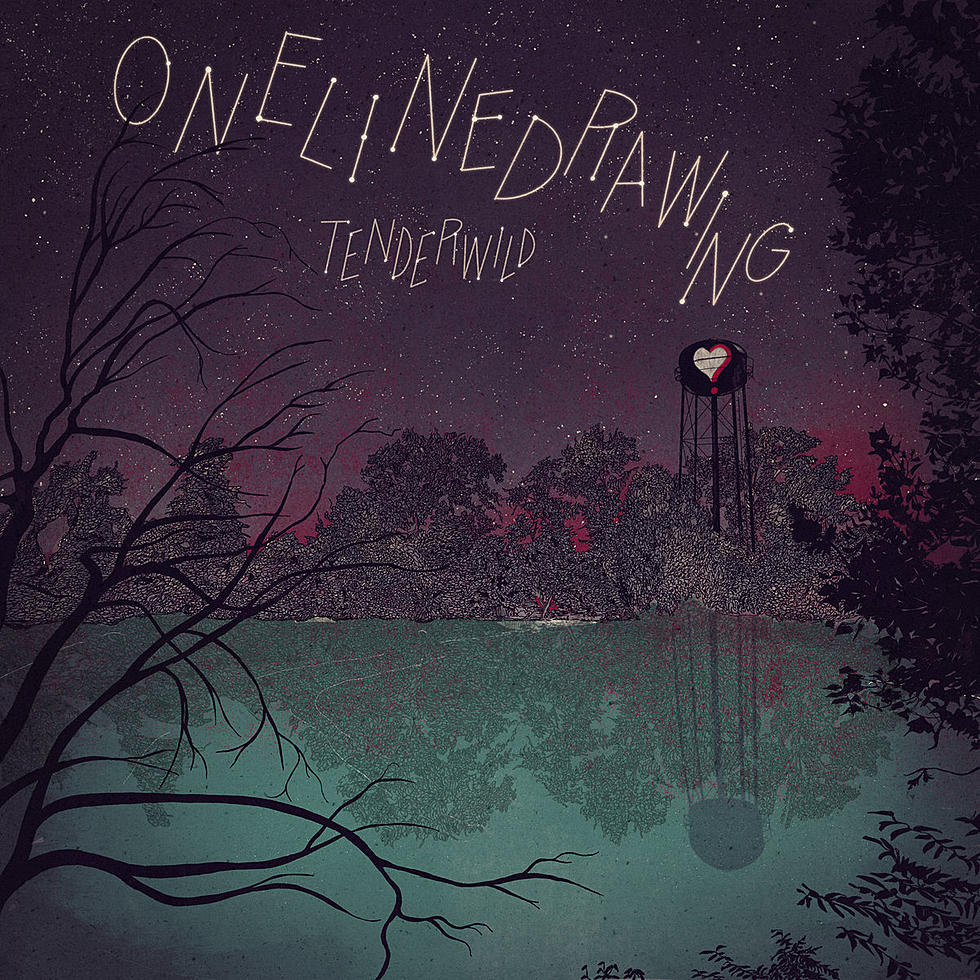 Stream onelinedrawing's new song "This Is Water" off first LP in 18 years
Jonah Matranga (of Far, New End Original, Gratitude, and more) is gearing up to release Tenderwild, the first album by his onelinedrawing solo project in 18 years, on June 12 via Iodine Recordings, and we're now premiering new single "This Is Water." Compared to the more stripped-back songs Jonah released as onelinedrawing early on, this is a big, multi-layered song with synth-fueled verses and a crunchy rock chorus that finds Jonah at his most anthemic. For some some background on why this "solo" album sounds so much like a "band" album, Jonah's longtime collaborator Norman Brannon said this in an essay accompanying the new LP:
At the end of the day, the album credit we decided on is probably the best description of what his initial offer essentially asked me to do: "Creative Oversight and Second Guesses by Norman Brannon." Which is to say that, basically, Jonah wanted me to be the annoying guy in the band who fights with the lead singer—a role that seems unusual and maybe even counterintuitive for an artist trying to embark on a solo record, but nonetheless, one that seemed necessary in his view. (Also, let's be real, I was born to play this role.) In retrospect, he was probably on to something: I remember discussing how so many of Jonah's current followers still seem to pine for Far and New End and Gratitude online, and how he's never really made a solo album with a true band feel. But what is a "true" band feel? How do you get there? Jonah knew: Through conflict. Disagreement. Outside ideas. Even—gasp—compromise. (For the record, using "No Compromise" as a motto and guiding principle for making art is the stupidest hill to die on.) With apologies to solo artists everywhere, friction drives creation.
Speaking more about the new album, Jonah said:
The descent into the pandemic was a whole lot of that for me, and I imagine other people felt similar things. I started this album in February of 2020. I had just gotten married in 2019. I was so excited about songs and possibilities. The couple years that followed, the ways in which radically different circumstances forced radically different actions, were a lot. Making an album became not nearly the most important thing, but because music means so much to me therapeutically, it was one of the only ways I could quiet my mind. The craziness ended up leading to a lot of creativity, and a lot of really great people showing up, going through some version of the same shit I was going through, and we found a way through together. Norman wrote a glorious essay about the journey that says it better than I ever could. Anyway, we made an album that I fucking love, with friends and people who have stuck with me for a real long time. When I reconnected with Casey and Iodine, it felt like the perfect way to get the music out there a little more. All of that interdependence helped me remember how good it feels to trust people, to show up for them, and supporting each other to just make it to the next day, the next month, the next year.

When I think about it, that's what onelinedrawing has always been about, and maybe that's why it felt right to reclaim that name. I love an idea waking me up, and going for it, and not stopping til I'm done.
In addition to contributions from Norman, the album was also produced by another of Jonah's longtime collaborators, Jeremy Tappero (who played with him in Gratitude), and it features contributions from Jimmy Eat World drummer Zach Lind, Dashboard Confessional frontman Chris Carrabba, Minus the Bear frontman Jake Snider, and more.
Hear the new song below. Pre-order the album here.