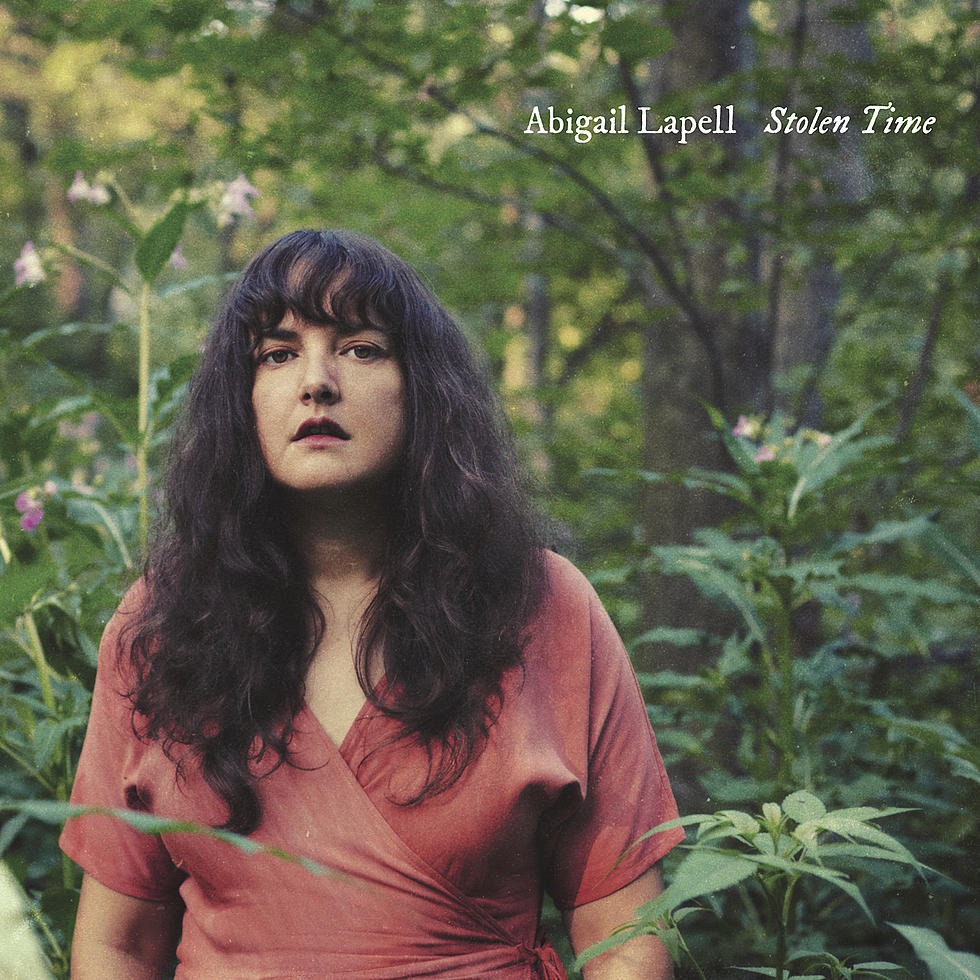 Stream Toronto folk singer Abigail Lapell's new album 'Stolen Time'
We recently posted "Land of Plenty," the opening track Toronto singer/songwriter Abigail Lapell's new album Stolen Time, and we compared the bare-bones folk song to legends like Joni Mitchell and Sandy Denny. Other tracks on the album bring those artists to mind too, but there's a lot more to Stolen Time than just bare-bones folk songs. It's got full-band rock songs that recall artists like Cat Power and Sharon Van Etten; it's got piano songs; it's got multi-layered songs fleshed out by strings, horns, harmonica, pedal steel, and more; and Abigail's wavering voice frequently recalls Natalie Merchant too. If you're fans of any of those aforementioned artists, I highly recommend giving this album a spin. Like all of them, Abigail writes songs that stop you right in your tracks. Speaking about the LP, Abigail tells us:
I recorded the album at hotel2tango studio in Montreal with the great Howard Bilerman, whom I'd known for many years but hadn't really had the chance to work with before. The project was such a great meeting of musical worlds for me, between my hometown of Toronto, where I'm based, and Montreal, where I lived for a long time and sort of came of age musically -- living in a cheap Mile End apartment and playing in bands all through my 20s. Stolen Time brings together some amazing players from both cities, and a few from further afield. It was super fun to record; the band songs were captured live-off-the-floor with bass, drums, guitar and vocals all together, and then fleshed out with overdubbed strings, horns, vocals and other textures. I also love the mix on the album of fuller arrangements, showcasing all these great collaborations, alongside more stripped or solo down tunes. I wanted it to sound a bit like a mix tape, like every song could almost be from a different album, but with some cohesive themes running through.
The album officially comes out tomorrow (4/22) via Outside Music (pre-order), but you can hear it now. A full stream premieres right here: