Sufjan Stevens played Bowery Ballroom again (pics, setlist), Rosie Thomas was there (and will be at LPR & 92Y)
© Vincent Cornelli, STREETLAYERS
After wading through the lines of confused people outside and the waterlogged Bowery basement floor, I managed to settle in for the quiet opening song, "The Mistress Witch from McClure," executed with Sufjan on banjo and french horn accompaniment. Someone nearby got shushed a minute in, but things loosened up as the show progressed. Sufjan's on stage demeanor did a lot to liven things up; he cracked self-deprecating jokes throughout (a few times with post-song IDs of "That was [name of song] by Sufjan Stevens").
Like others, I spent the better part of 2005 and 2006 listening to Illinois - and those were the songs that got the most reaction. Unfortunately, "Come on! Feel the Illinoise!" (an "old one" according to Sufjan) was also the most unpolished. It was nice to hear, but the execution suffered due to a poor mix (too many vocals, not enough of the four horns, which never really lived up to their potential). Afterwards he admitted that they hadn't played it in a while, and apologized with a clean, majestic version of "Casimir Pulaski Day."
One thing I didn't expect was just how in your face the new material is. It brushes up against the rest of the stage show in a stark but not totally unwelcome way. The new tunes are broad psych-rockish opuses that expand elements of Sufjan's usual light-rock shuffle with proggy guitar solos, jazz fusion-y improv passages, drum and bass style beats and glitch-pop blips. They seem made for a live setting (opposed to his complex woodwind-oriented arrangements) and loaded with plenty of testosterone (or at least some, which is a big jump). After the first encore, "Chicago," Sufjan quipped that the tune was "a little boring" and closed with new track "There's Too Much Love," a synth-driven indie-pop gem at first that descends into psychedelic anarchy over its seven plus minutes.
Sufjan's band expanded and contracted throughout the night, maxing out at eleven members with added horns. Bryce Dessner played guitar on some songs, while backing vocals were provided by opener Cryptacize's Nedelle Torrisi and Rosie Thomas, who came out between the set and encore as Sheila Saputo, her dorky, stand-up comedian alter-ego, to read a fangirl ode to the dreaminess of Sufjan.
Speaking of Rosie, she appears at John Wesley Harding's Cabinet of Wonders show on October 7th at (Le) Poisson Rouge (after the Sufjan MHOW show I guess?). She'll also be at 92YTribeca on Saturday, October 10th to do an acoustic performance and Q&A after a screening of All the Way from Michigan Not Mars, a documentary that features her as well as "intimate live performances with fellow songwriters Sufjan Stevens and Denison Witmer...the film is a lyrical examination of Thomas' quest for an expression of truth and her unique brand of performance." Tickets are on sale. 92YTribeca also hosts three of the four upcoming NYC Osso Quartet/BQE screenings later in October.
All photos, the set list and all Rosie Thomas tour dates are below...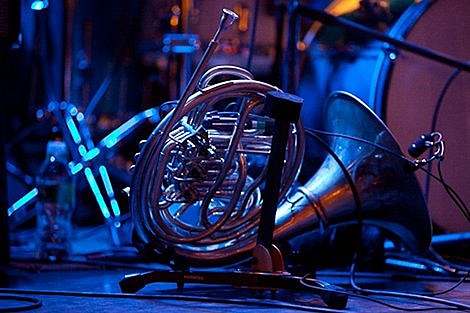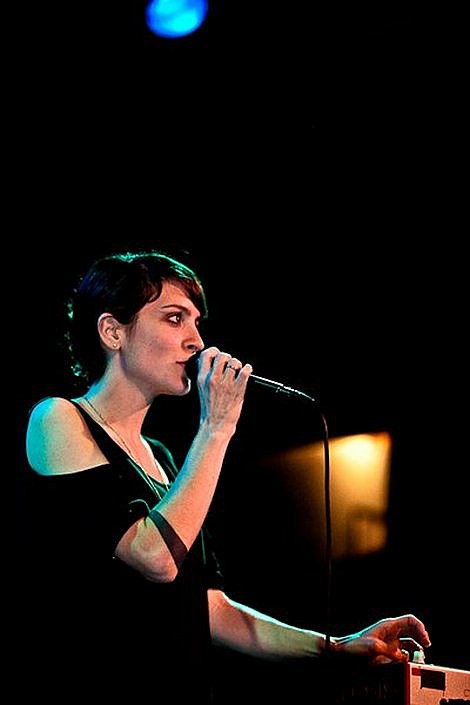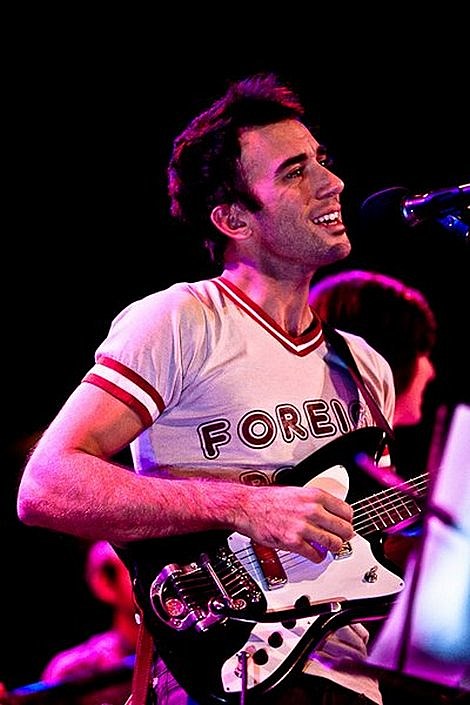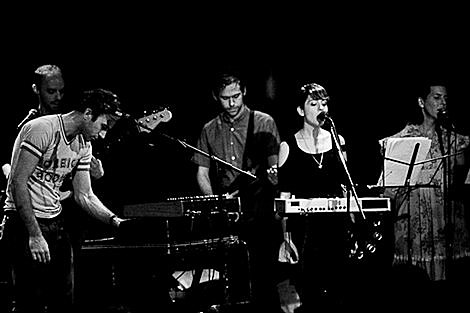 Pictures & setlist from Night One, HERE.
Sufjan Stevens 10/5 Bowery Ballroom setlist (via)
The Mistress Witch from McClure
Impossible Soul*
All The Trees In The Field Will Clap Their Hands
Come On! Feel The Illinoise
Casimir Pulaski Day
All Delighted People*
Size too Small
The Dress Looks Nice on You
Age of Adz (Victoria?)*
Detroit, Lift Up Your Weary Head!
Jacksonville
Encore:
Neck brace fan-girl poetry
Chicago (Acoustic)
There's Too Much Love*
Rosie Thomas - 2009 Tour Dates
10/07/09 New York, NY @ Le Poisson Rouge *
10/08/09 Nashville, TN @ Belcourt Theater #
10/10/09 New York, NY @ 92Y Tribecca #
10/16/09 Grand Rapids, MI @ Calvin College #
* w/John Wesley Harding and His Band, The English UK, Tanya Donelly, Martha Plimpton, Patrick McGrath, Todd Barry, Rick Moody and Daniel Felsenfeld
# The show will feature a screening of her documentary () followed by an acoustic performance by
Rosie.