Suicide, Vacant Lots & Pharmakon played Webster Hall (pics)
Gregory R. Cristman
Suicide / Pharmakon

Legendary NYC synthpunk duo Suicide played a hometown show at Webster Hall on Saturday (3/7). Though Alan Vega had to be helped into a chair during the set, he and Martin Rev still sounded excellent -- and really loud -- and remain a huge influence on modern music.
NYC newcomer Pharmakon opened, and she was as great and confrontational as she is in smaller venues. Like she often does, she went into the audience screaming and cutting a swath through the crowd. After her came psych duo The Vacant Lots, who put out their Sonic Boom-produced debut LP last year and seemed like they probably take some influence from Suicide. Pictures of the show are in this post.
Pharmakon plays her hometown again on April 2 at Saint Vitus with Shredded Nerve and Ciarra Black, and in May at the Ende Tymes Festival. She's also a member of the punk band Cheena, who open for Iceage side project Marching Church and play New York's Alright in April.
List of all Pharmakon dates, and more pictures from Webster Hall, below...

---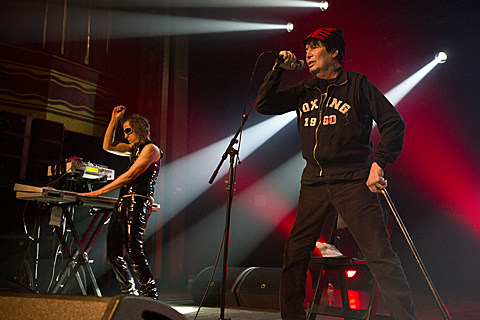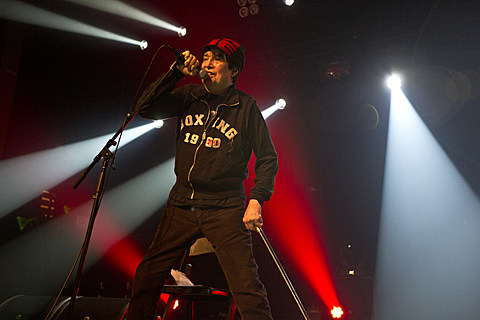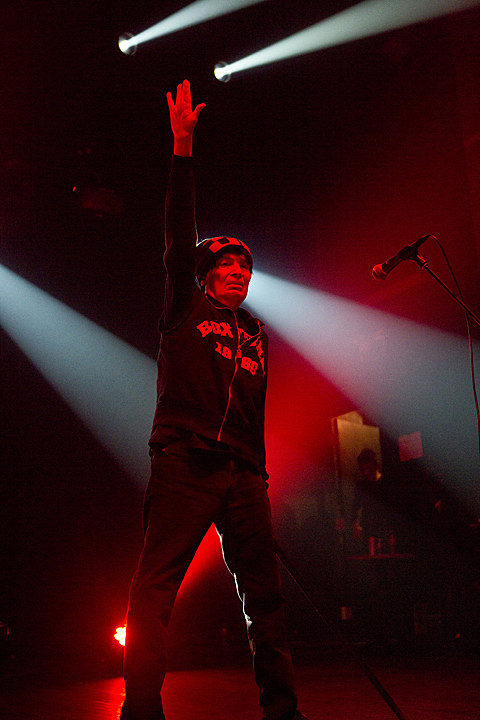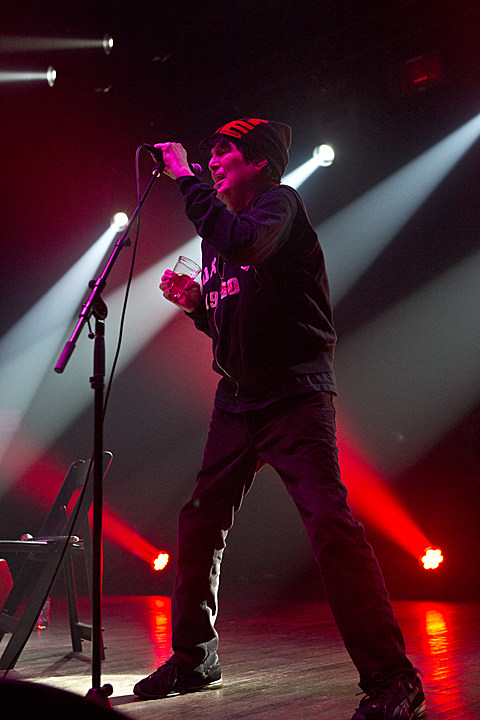 Pharmakon -- 2015 Tour Dates
Mar 7, 2015: New York, NY Webster Hall (w/ Suicide, The Vacant Lots)
Apr 2, 2015: Brooklyn, NY Saint Vitus (w/ Shredded Nerve, Ciarra Black)
Mar 19, 2015: Austin, TX Hotel Vegas (w/ Institute, Moon Duo, Lust for Youth, Uniform)
May 13-17, 2015: Brooklyn, NY End Tymes Festival
May 29, 2015: Barcelona, ES Primavera Sound
Jun 3, 2015: Berlin, DE Berghain
Jun 4, 2015: London, UK Tufnell Park Dome
Jun 5-6, 2015: Athens, GR Plissken Festival
Aug 14, 2015: Los Angeles, Ca Berserktown Festival