SUNY Purchase Culture Shock 2012 pics (Idle Warship, EMA, Big Freedia, Tycho, Cloud Nothings, Islands, Felice Brothers)
Kellyann Petry
photos by Kellyann Petry
Idle Warship at Culture Shock 4/28/12

The 20th annual Culture Shock festival went down at SUNY Puchase from April 27-28. Day 1 (4/27) kicked off with the Stooges-meets-Jesus Lizard punk of Pissed Jeans, followed by California rapper Casey Veggies, who played SOBs a few days earlier. Day 1 of main stage wrapped up with an entrancing live-band IDM set from Tycho followed by Islands, both of whom played unexpected, crowd-demanded encores. Afterwards, Big Freedia packed Purchase's student center (The Stood) for an ass-shakin' afterparty, complete with nonstop dancing both on and off stage, and one of the biggest/craziest shows The Stood has seen in years.
Day 2 began with Cleveland rockers Cloud Nothings, who played almost the entirety of their powerful January LP Attack on Memory. Up next were two completely opposite sides of the folk spectrum; the foot-stomping Felice Brothers and the melancholic, distortion-drenched EMA. Day 2 ended with a headlining set from Idle Warship, the project of Talib Kweli and Res in full rock band mode. Idle Warship drew the largest crowd of the entire fest, and delivered an unfaltering set of Idle Warship originals, Talib classics, and a few covers (including the Stooges' "Search and Destroy").
Big Freedia and Casey Veggies will both be at Bamboozle this weekend and you can also catch Freedia in NYC at Santos TONIGHT (5/17).
More pics from the fest (excluding Pissed Jeans and Casey Veggies) below...

--
Tycho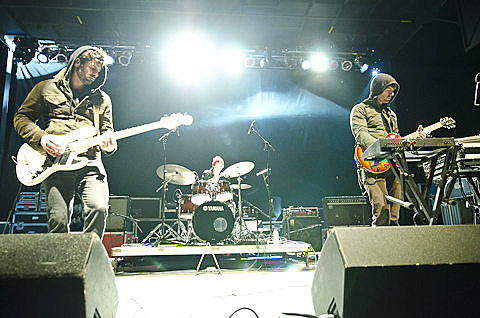 Islands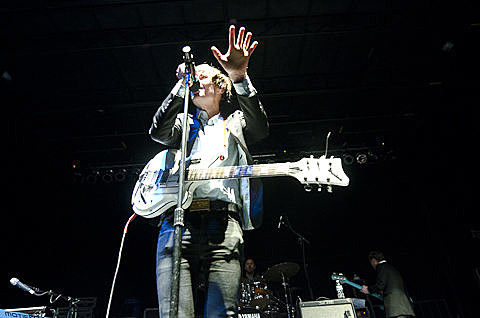 Big Freedia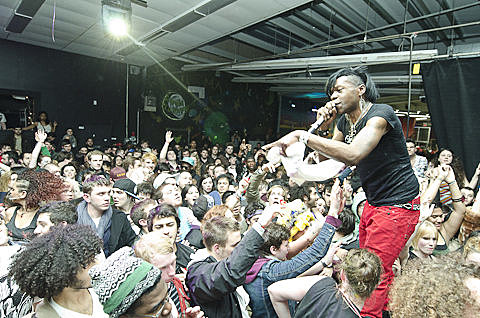 Cloud Nothings
Felice Brothers
EMA
Idle Warship