Super Furry Animals, Stephen Malkmus & the Jicks, Screaming Females & more played 4Knots Fest (pics, video, setlists)
SFA / Malkmus / Screamales / crowd @ 2015 4Knots Fest

The 4Knots Festival happened on Saturday (7/11), its first year on the Hudson and as a ticketed event. You couldn't have asked for a nicer day and, though things got off to a late start resulting in some slightly truncated sets, good vibes abounded. Pictures from the day are in this post.
For me the real draw were Super Furry Animals, playing their only North American show on this visit and first since 2009. With no new album to plug, apart from a reissue of their Welsh Language LP Mwng, it was a Greatest Hits show, both in song and in stage antics. Singer Gruff Rhys had the cue cards for the audience and an alien mask for opener "Slow Life," vegetables were chewed as percussion on "Receptacle for the Respectable" (Bok Choy making its debut as veggie of choice), and they finished with an epic rendition of the Steely Dan-sampling "The Man Don't Give a Fuck" which had them in their yeti costumes and crossing aloft guitars for the finish. Gruff also thanked both Stephen Malkmus and the Jicks, as well as fans who traveled far for the show. Setlist and a few videos are below.
The Jicks' set had the biggest crowd of the day. They put on a fun show -- heavy on 2013's Wig Out at Jagbags -- and all seemed to be in a good mood. Twin Peaks and Screaming Females probably had had the wildest crowds. It was hard to tell how many people were there as Pier 84 is a big place and lots of folks were more than happy just to hang out back on the lawn and not get near the stage. Then there was this year's VIP boat (which you could buy tickets for this year), a big party cruise ship that many people never left either. One member of early performers Surfbort left the boat, though -- by jumping off it and into the questionable waters of the Hudson. Once he got out of the water, he was ejected from the festival. Though he tried to get back in wearing a variety of different outfits, and it apparently worked? Video of his high dive is below.
The day also included sets from Mikal Cronin, Heaters, Meatbodies (who played Baby's while in NYC too), and pictures of their sets are in this post. Due to a torn calf muscle (ouch!), our photographer missed Heaven and Happyness but she soldiered on -- and is now on the mend. Lots more pics from 4Knots below...

---
When Matty "decides he doesn't like indie rock and wants to cool off" so he jumps off the yatch gets kicked out of the...

Posted by Surfbort on Sunday, July 12, 2015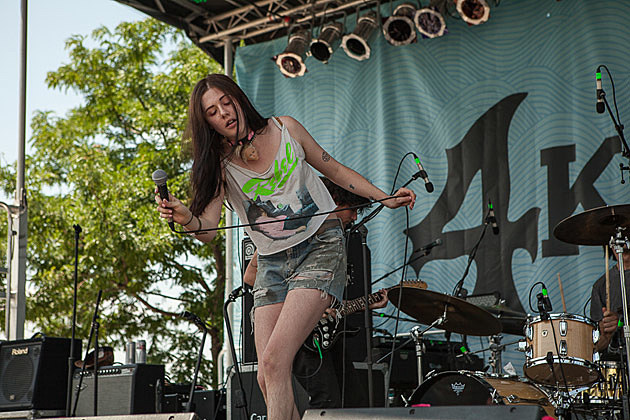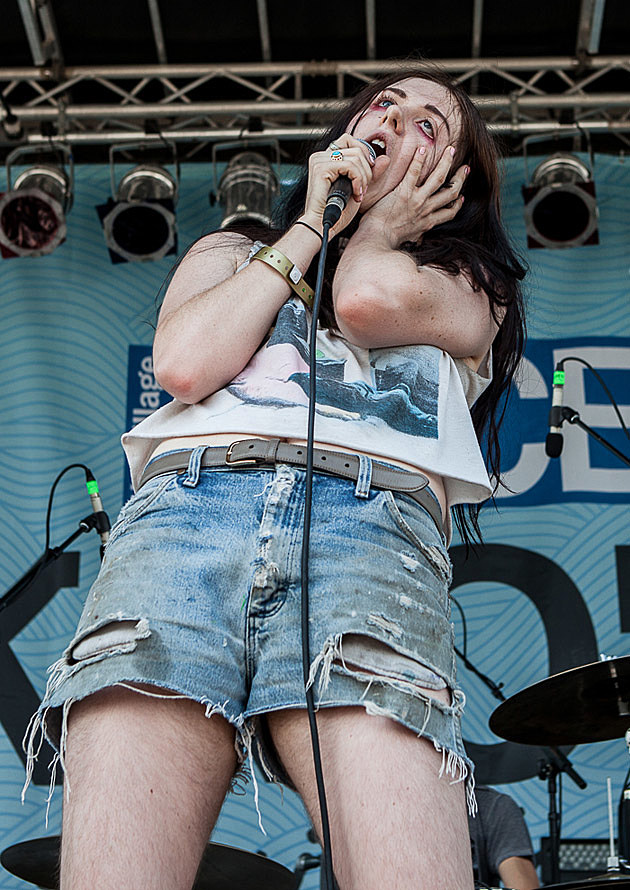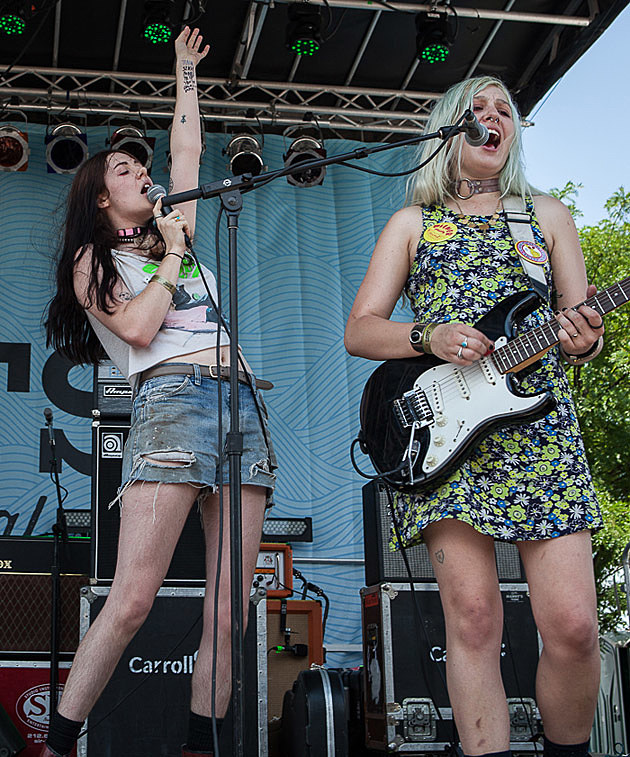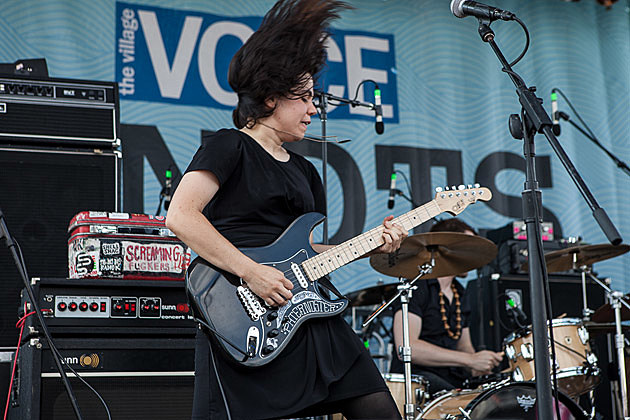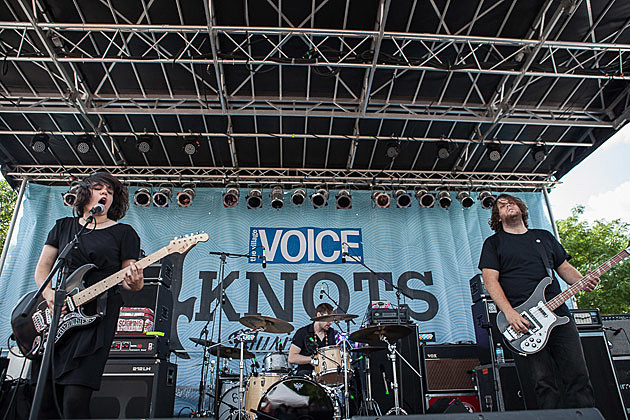 Stephen Malkmus watching Mikal Cronin
Stephen Malkmus and the Jicks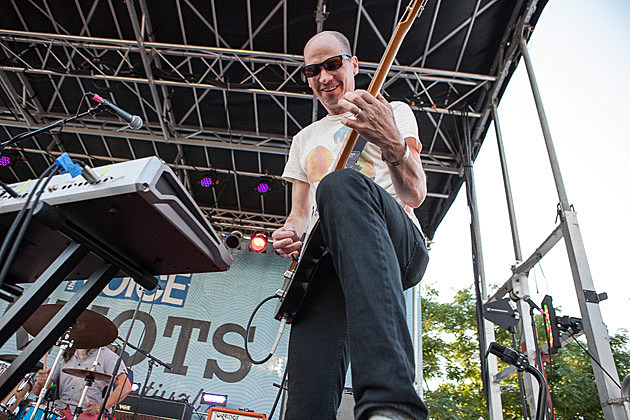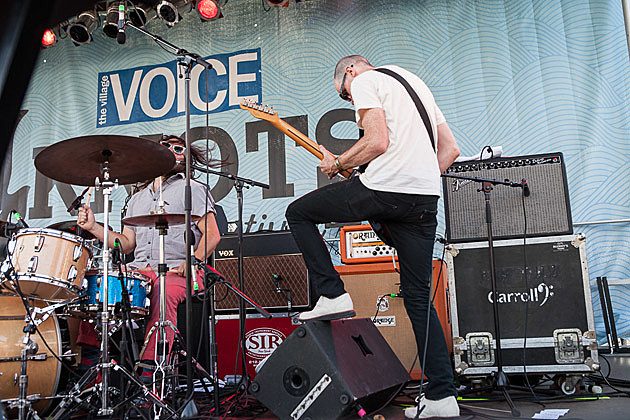 SETLIST: Stephen Malkmus & the Jicks @ 4 Knots 2015
Senator
Cinnamon and Lesbians
Animal Midnight
Chartjunk
Shibboleth
Asking Price
Stick Figures in Love
J Smoov
Scattegories
Chariot
Freeze the Saints
Houston Hades
Baby C'mon
Real Emotional Trash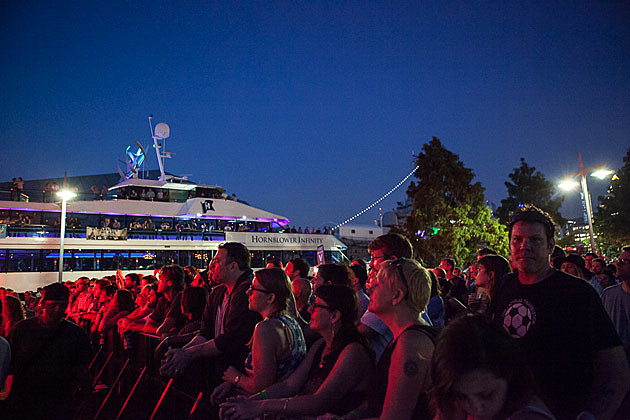 SETLIST: Super Furry Animals @ 4 Knots Music Festival 7/11/2015
Slow Life
(Drawing) Rings Around The World
Do Or Die
Hello Sunshine
Pan Ddaw'r Wawr
Run! Christian, Run!
Hometown Unicorn
Zoom!
Juxtapozed With U
The International Language of Screaming
Golden Retriever
Receptacle For The Respectable
Mountain People
The Man Don't Give a Fuck