Swell Season's "Once" headed Off-Broadway
Swell Season @ Coachella 2011 (more by David Andrako)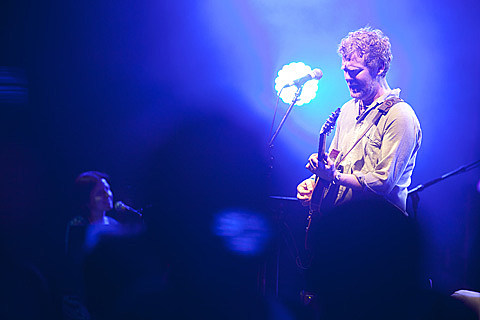 ....but not starring Glen & Marketa...

..."At the American Repertory Theater, the lead roles in "Once" were played by Steve Kazee ("110 in the Shade") and Cristin Milioti ("The Little Foxes" at New York Theater Workshop); Mr. Hart said that he hoped the two would continue with the production but that negotiations with the actors were in the hands of the Off Broadway theater.
Jim Nicola, artistic director of New York Theater Workshop, said in an interview that it was too early to discuss casting but added that he was "greatly impressed" with the work he saw in Cambridge. As for the piece itself, Mr. Nicola said that loved both the film and the musical adaptation of "Once," in part because "they are snapshots of contemporary Ireland and not a sentimentalized view of Ireland."" [NY Times]
The Swell Season also has a documentary.