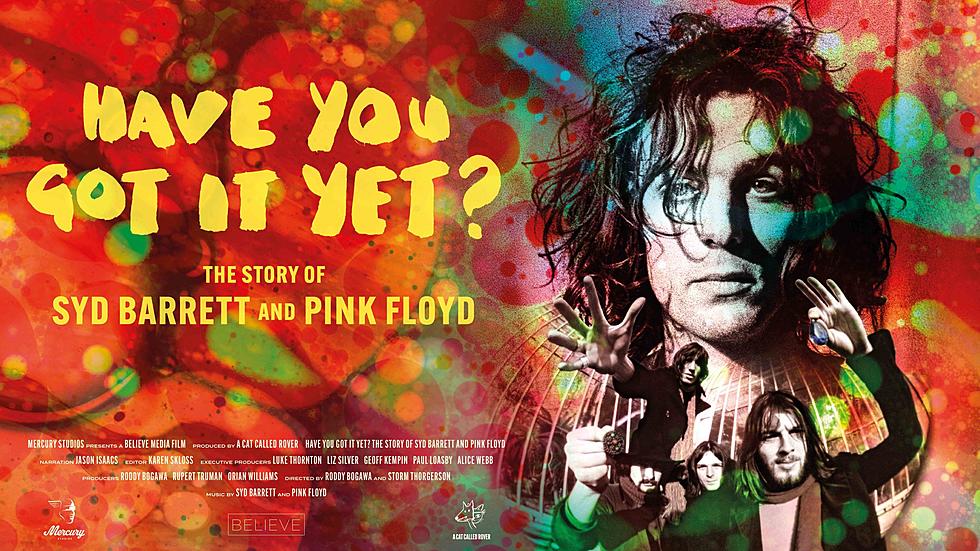 Syd Barrett / Pink Floyd documentary 'Have You Got It Yet?' shares first trailer
Have You Got It Yet? The Story of Syd Barrett and Pink Floyd is a new documentary that looks at Pink Floyd's original frontman, the enigmatic Syd Barrett. The film was co-directed by the late Storm Thorgerson of legendary design house Hipgnosis -- who created the artwork for A Saucerful of Secrets, Dark Side of the Moon, and many more -- and Roddy Bogawa, and it features new interviews with Syd's bandmates Roger Waters, David Gilmour, and Nick Mason, as well as "Syd's friends, lovers, family."
Here's the official synopsis: "Cult icon, enigma, recluse… the life of Syd Barrett, founding member of Pink Floyd, is full of unanswered questions. Until now. Piecing together his comet-like rise to pop stardom, his creative and destructive impulses, breakdown, exit from the band and subsequent life alone, this feature length documentary is set against the social context of the explosive sixties."
Have You Got It Yet? will screen in theaters across the UK on May 15, with a global release later in 2023. You can watch the trailer for the film below.
Pick up Pink Floyd vinyl in the BV shop.