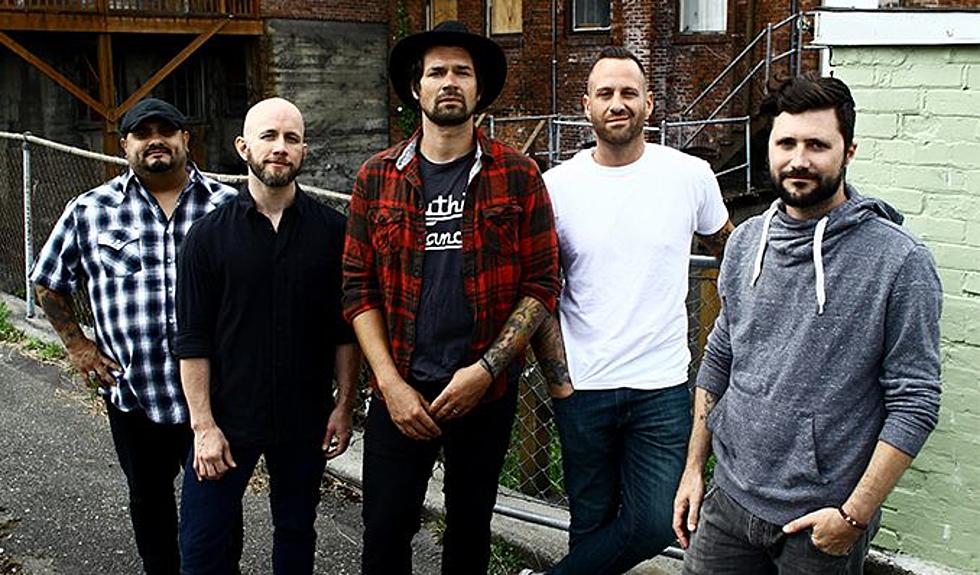 Taking Back Sunday tell us their top 10 albums of 2016
We've been asking artists to send us lists of their favorite albums of 2016, and our latest list is from Taking Back Sunday, specifically from frontman Adam Lazzara and backing vocalist/guitarist John Nolan. We're pretty sure this the only artist list we've seen that includes the artist's own album on the list (the heartland rock-inspired Tidal Wave), but it otherwise has Bon Iver, Leonard Cohen, Sturgill Simpson, Band of Horses, Explosions in the Sky, Kevin Devine, and more. It also has Chance the Rapper's Coloring Book at #1 and "That Chance The Rapper song John Showed Me" is #6. Check out their whole list below.
TBS have a bunch of tour dates coming up, including their annual holiday shows this weekend at NJ's Starland Ballroom on December 16 & 17. The main shows are sold out, but the Saturday afternoon pop-up shop (acoustic performance included) is still on sale. Updated dates are listed below.
Taking Back Sunday's Top 10 Albums of 2016 (by Adam and John)
1. Chance The Rapper - Coloring Book
1b. Taking Back Sunday - Tidal Wave
2. Bon Iver - 22, A Million
3. Leonard Cohen - You Want It Darker
4. Sturgill Simpson - A Sailors Guide To Earth
5. You Won't - Revolutionaries
6. That Chance The Rapper song John Showed Me
7. Band Of Horses - Why Are You Ok
8. Explosions In The Sky - The Wilderness
9. Kevin Devine - Instigator
10. Bear Hands - You'll Pay For This
Taking Back Sunday -- 2016/2017 Tour Dates
Dec 16 Starland Ballroom Sayreville, NJ
Dec 17 Holiday POP-UP Shop + Acoustic Show 2-4pm Sayreville, NJ
Dec 17 Starland Ballroom Sayreville, NJ
Jan 27 Acoustic Benefit for NCGV at Evening Muse Charlotte, NC
Feb 11 Limelight Belfast, United Kingdom
Feb 12 Vicar Street Dublin, Ireland
Feb 14 O2 ABC Glasgow, United Kingdom
Feb 15 O2 Ritz Manchester, United Kingdom
Feb 16 O2 Forum Kentish Town London, United Kingdom
Feb 17 Rock City Nottingham, United Kingdom
Feb 18 UEA Norwich, United Kingdom
Feb 20 Luxor Cologne, Germany
Feb 21 Lido Berlin, Germany
Feb 23 Ampere Munich, Germany
Feb 24 Club Cann Stuttgart, Germany
Feb 25 TivoliVredenburg Utrecht, Netherlands
Mar 15 Powerstation Auckland, New Zealand
Mar 17 The Enmore Theatre Newtown, Australia
Mar 18 The Triffid Brisbane, Australia
Mar 19 170 Russell Melbourne, Australia
Mar 21 170 Russell Melbourne, Australia
Mar 22 The Gov Adelaide, Australia
Mar 23 Metro City Northbridge, Australia
May 07 Carolina Rebellion Charlotte, NC
May 27 River City Rockfest San Antonio, TX