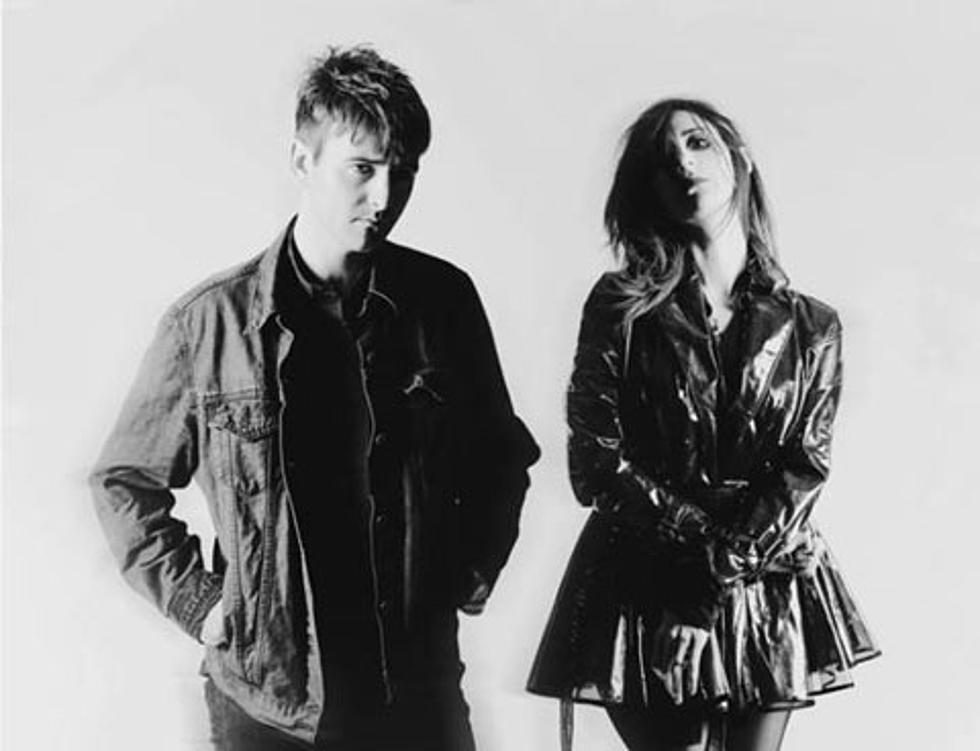 Tamaryn teams w/ Shaun from Weekend on new LP, playing NYC before & after Levitation fest (dates, new song stream)
Tamaryn and new bandmate/collabrator Shaun Durkan

Tamaryn is back with a new dancier/synthier direction and album, titled Cranekiss, that is out August 28 via Mexican Summer. For it she collaborated with Weekend's Shaun Durkan on the songs (he's in her new live lineup too) and Jorge Elbrecht of Violens produced. While she's dropped the hazy shoegaze sound of her first two albums, she's still within the same gothy universe. Says Tamaryn:
This album has a ton of range in its approach to the songwriting. Shaun Durkan, Jorge Elbrecht and I brought an array of influences to each song that seem to have worked together in a really complementary way. To me, it's all about combining influences that you wouldn't automatically think of pairing together to create something exciting.
You can listen to first single "Hands Around Me" below.
Tamaryn debuted her new sound and live lineup at Mexican Summer's Marfa Myths fest in March, and she'll play Levitation Fest in Austin next weekend. Before and after Levitation she'll be playing shows in NYC: Sunday (5/3) at Pioneer Works for the Village Fete afterparty that also features a DJ set from MGMT's Andrew VanWyngarden and "special guests." This is a gala benefit for Pioneer Works and tickets are priced accordingly for something like this ($150).
Then after Levitation, she'll play June 2 at Saint Vitus with Cities Aviv (who has other shows too). Tickets for that show go on sale Friday (5/1) at 10 AM. She'll also play London in June as well. All dates are listed, along with the new song stream and album artwork (designed by Durkan), below...

---
Tamaryn - 2015 Tour Dates
5-3 Brooklyn, NY @ Pioneer Works (Village Fete afterparty)
5-9 Austin, TX @ Levitation / Austin Psych Fest
6-2 Brooklyn, NY @ Saint Vitus (w/ Cities Aviv)
Jun 8 - London - Hoxton Bar & Grill