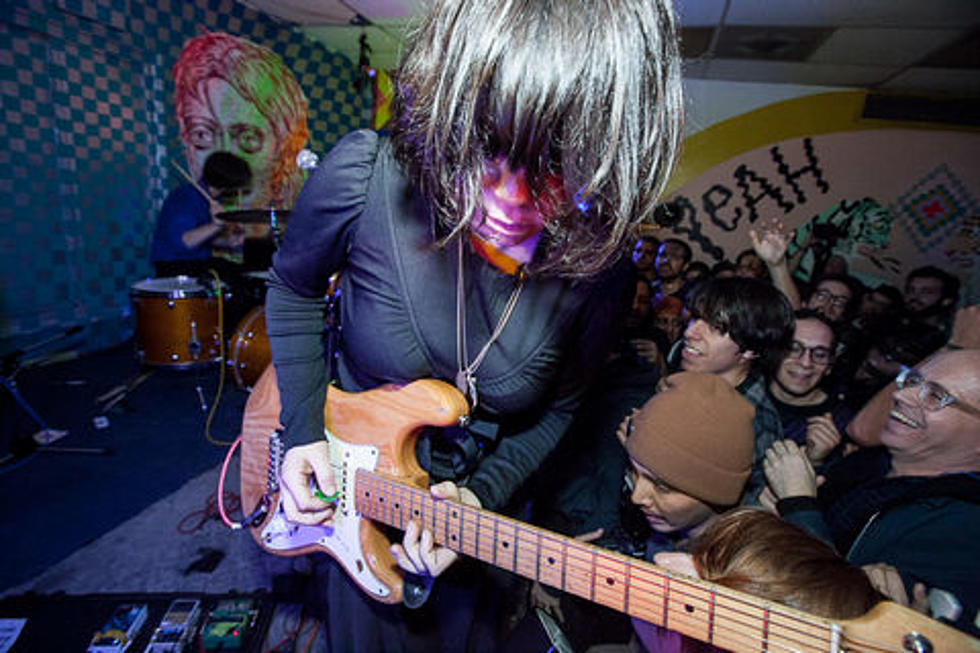 Ted Leo was surprise guest at Screaming Females / PUJOL / Shellshag show at DbA (pics ++ more final shows announced)
Screaing Females / Ted Leo / Pujol / Shellshag @ DbA 11/9/2014

As most people figured out ahead of time, Screaming Females were the "Special Guest" headliners at Death by Audio on Sudnay night (11/9). Pujol, who they had been touring with, were playing, both bands had just hit Asbury Lanes, it just made sense. However, most people didn't know that there was another surprise on the show -- Ted Leo + Pharmacists, who played their first show together in over a year. Talk about a nice bonus! Shellshag started out the night which also marked the beginning of the last two weeks of Death by Audio's existence. Pictures from the whole night, including a few from next door's Death by Art installation, are in this post.
In other DbA news, a few more shows for this week are now up on the venue's website:
Wednesday 11.12: Pygmy Shrews, Mike Berdan, Pleasure Industry

Thursday 11.13: "Special Guest," Prince Rama (performing a 15-minute "exercise", Cloud Becomes Your Hand, Mr. Transylvania

Friday 11.14: "Special Guest," Guantanamo Baywatch, The Numerators, Rips
Any guesses on the "Special Guests"? Monday, November 17 (Future Punx, Priests) is the last DbA show with bands listed. The last five nights are all listed as "Top Secret!"
Pampers, Honey, New England Patriots and Nandas play DbA tonight (11/10). More pics from Sunday's show with Screaming Females, Ted Leo and more, below...

---