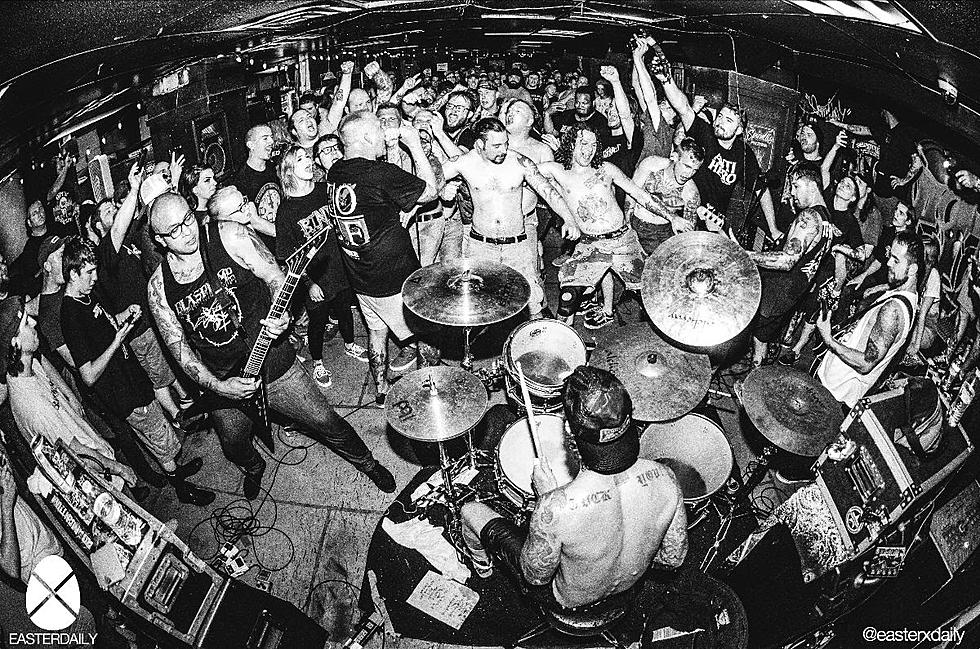 Terror call out Ridglea Theater venue security for interrupting their set
Terror by Errick Easterday
Terror are on tour now opening for The Black Dahlia Murder alongside Frozen Soul, Fuming Mouth, and Phobophilic, and they encountered some hostile venue security when they played the Ridglea Theater in Fort Worth, TX. Video circulated of a point during the show when a security guard was pushing crowdsurfers away from the stage, and when Scott Vogel tossed the mic into the audience for fans to grab it and sing along, the security guard grabbed it, brought it to his mouth, yelled "I don't think so!", and gave it back to Scott. After the show, Terror tweeted that the venue has "easily has the worst security this band has encountered in all 20 years of existence," adding, "And if you know us, that's saying A LOT."
Other notable hardcore musicians weighed in:
It's not the first time staff at this venue have come under fire for hostility and/or misconduct. A 2022 article on Bored Magazine accuses the venue of "unprofessionalism and racial misconduct," and cites an instance during Not So Fun Weekend where a sound guy in a MAGA hat allegedly threatened the guitarist of Zulu.
UPDATE: Mychildren Mybride moved their show with No Cure, Extortionist, and Your Spirit Dies to a different venue following the Terror news, and Lambgoat reports that Ridglea Theater President Gerald Shults says "we are banning Terror, and maybe all hardcore," adding, "Mixing metal and hardcore on the same lineup just invites disaster. Metal wants to mosh, core wants to kick, punch, stage dive and crowd kill. They don't mix."