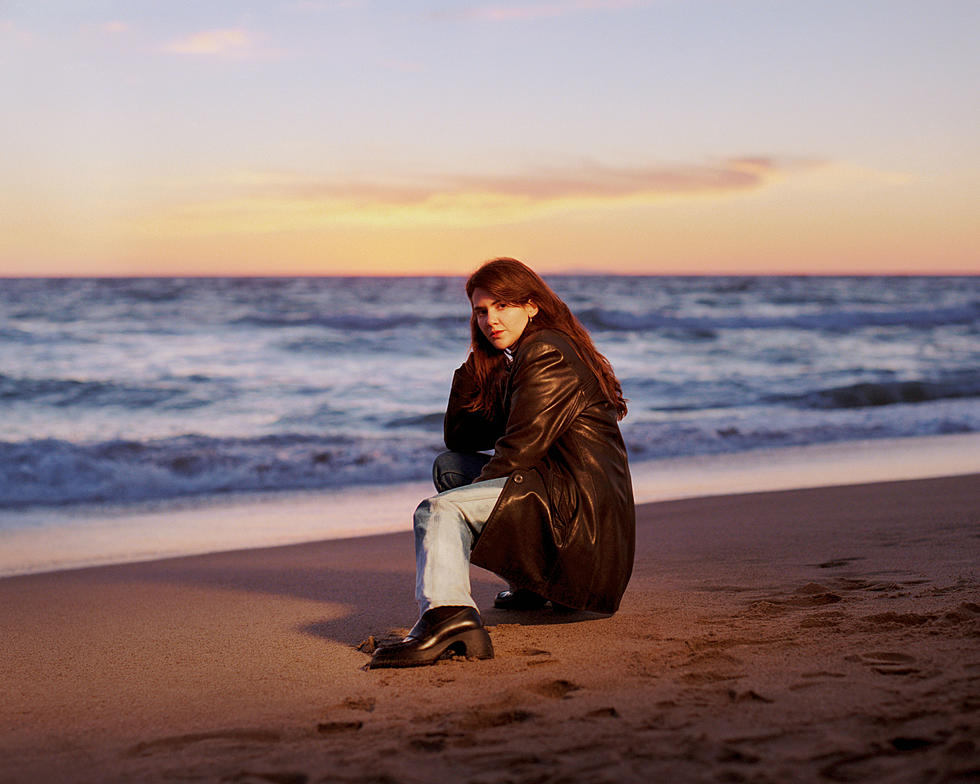 Tess Roby tells us about the inspirations behind her new album 'Ideas of Space'
photo: Ryan Molnar
Montreal electronic musician Tess Roby released her 2018 debut, Beacon, on Italians Do It Better. Even on a label known for chilled out disco, Roby's album was an outlier, floating closer to new age than the Drive soundtrack, while her commanding vocal style that made it obvious that though her music evoked nature, she was no wallflower. Now releasing music on her own SSURROUNDSS label, Roby is back with her second album, Ideas of Space, that's a further refinement of her inviting, earthy-yet-celestial sound. Listen to the whole thing below.
We asked Tess to tell us about the inspirations behind the new album and her list includes both music and things. "Strangely enough, I don't spend much of my time making music, so when inspiration hits it feels like it comes out of nowhere." she tells us. Read her list below.
TESS ROBY - INFLUENCES BEHIND 'IDEAS OF SPACE'
My Studio Window
My Montreal apartment was built with California windows. Every winter they build up with frost and the most intricate patterns appear. I can't see out the window when this happens – it feels like my studio is floating in space, completely isolated from the outside world.
Dawn to Dawn
Dawn to Dawn is my band with my friends Patrick and Addy. We met in November 2018 and every Friday before covid happened we would get together and drink wine and make music. It was a beautiful time in my life, and making music with them allowed me to breathe new life into my solo work. I began to experiment with my voice in a new way, the door was opened to Ableton, and I became familiar with new synths. The music we made together and the energy of being in the studio with them influenced many moments on my record, which I'm forever grateful for. A Dawn to Dawn record will come out later this year so I hope you'll look out for it!
iPhone Recordings
If I ever need inspiration this is my favourite place to start. I record little melodies all the time and forget about them. Sometimes I dream about writing songs and hum them in the middle of the night, or record an 8 second clip of a melody at a club, or a saxophonist in the New York subway, a pianist on the streets of Berlin. I would kill to go through the iPhone recordings of artists I admire, like Dev Hynes or Patti Smith… It would be amazing to make a tape of these recordings one day.
Sea Oleena - "Lost Song"
This is one of the most beautiful songs I've ever heard in my life. It brings tears to my eyes on every listen. When the bass note comes in – it's a whole fucking experience.
The Book of Symbols
The title of House/Home was pulled from this book. Though listed as one "symbol," a house is only one embodiment of a home.
Men I Trust
I became friends with Emma, Jesse & Dragos when I opened for them on tour in Europe in September 2018. The first club we played together was Acephale in Cologne. The coolest, tiniest bar which fit less than 100 people. We recently played together again for the first time in four years, this time to a sold out venue of over 1000 people. Men I Trust have self-released on their own terms for their entire career. Their visuals and videos are on point. They do it all with a very small team. I'm super inspired by them, and anyone who chooses to make their own way in this crazy industry.
Larry Heard
I love love love Larry Heard. The synth tones, the intricate layering. I'm so inspired by him.
Night
This is my creative time. It's when my mind feels the most alive. If I'm writing music during the day I usually pull down the blinds and turn on the red light, imitating darkness outside.
Chris & Cosey - Endless Rain
This is a perfect song. I wish I wrote it.
--