the 2009 Brooklyn Hip Hop Festival – in pics & review
by Black Bubblegum
Marty Markowitz and Ralph McDaniels

The theme of this summer has been rain, and though the skies opened up halfway into the 5th anniversary show of The Brooklyn Hip Hop Festival on June 20th in Empire Fulton-Ferry State Park, that didn't stop the crowd from swaying to the classic beats and rhymes by a stable of 90s artists. Thankfully the organizers of the DUMBO show thought ahead, and though it was a little packed in there, everyone stayed perfectly dry inside the emergency tent.
With all the veterans of hip hop on Saturday's lineup, you'd think that the most kinetic performance of the day would come from a Grand Puba or Pharoahe Monch. You'd be wrong. Oddly enough, the least "conscious" MC and the one that I always felt was slightly overrated, Styles P of D-Block (fka The Lox), delivered an energetic performance of hits that was matched only by the energy that the crowd bounced back. I was shocked, though pleasantly so.
I was glad to be wrong about Styles P, and I definitely learned a few other things that rainy Saturday:

- A Brooklyn Borough President throwing up his version of gang signs... not a good look. (see above)
- Tek of Smif N Wessun may be a fan of Monotonix, or he just likes to rhyme from the crowd.
- Surprise guests are a must! Preferably from the announced performers' crew (Buckshot, Brand Nubian, Sheek Louch), though not necessarily (Black Thought, OC, Grand Daddy IU).
- Clean versions of hip hop songs arent limited to Wal-Mart and Hot 97.
- Legend or not, you shouldn't be "performing" if you are unable to DJ your own 10-20 year old music without skipping the record (cough*premier*cough)
- Mayoral candidates looking to appeal to the "hip hop demographic" = groans. (see below)
More pictures....
Torae & Marco Polo...

Homeboy Sandman

Craig G with Smooth Da Hustler

Black Thought


Smif n Wessun...
Buckshot of Black Moon

OC of DITC...

OC & Grand Puba

Brand Nubian...

Black Thought of The Roots...
Ralph McDaniels and NY State Comptroller (and Mayoral candidate) Bill Thompson

Queen Pen

Grand Daddy I.U.

Chip-Fu (Fu -Schnickens)

DJ Premier

Dead Prez...
DJ Green Lantern introducing Dead Prez

Dead Prez (and son)...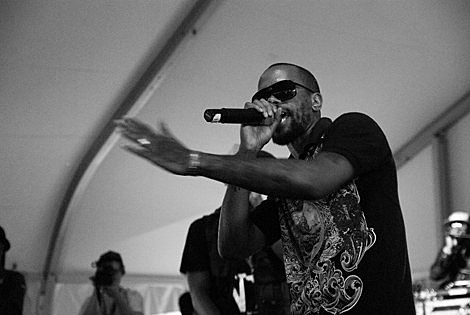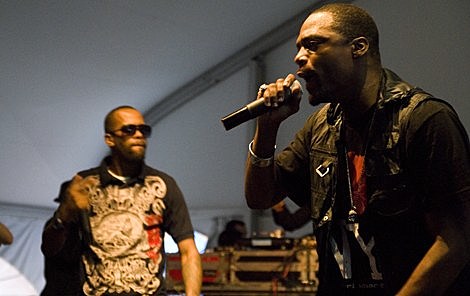 Styles P & Sheek Louch of D-Block...
Black Thought with D-Block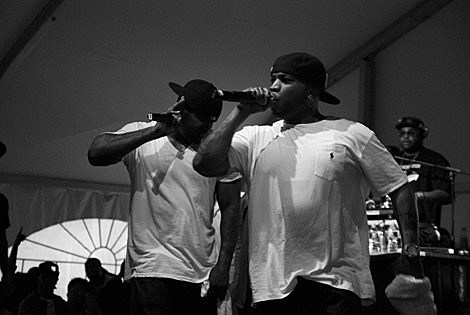 Pharoahe Monch...