The 2009 Clearwater Festival – day 1 in pics (Dr. Dog, rain, Pete Seeger, kids, Old Crow Medicine Show, mud & more)
photos by Chris La Putt
"Although the [Clearwater] festival was geared towards an older crowd, it did have a pretty stellar lineup. Artists worth noting [that played the first day] were the now 90 years old Pete Seeger (of course), the man who opened Woodstock 1969, one Richie Havens, Susan Tedeschi (wife of guitar prodigy Derek Trucks), Tao Seeger, Old Crow Medecine Show and one of my new favourite bands, Dr. Dog. I was at the festival to work, as Relix had a booth set up for the purpose of selling subscriptions. I did get to drop in on Seeger briefly, he played with the kids from room 12, an assortment of children no older then 9 years old. The man really sparks to life when he is on stage and is simply a musical institution. After meeting and greeting Richie Havens (he was signing autographs and taking pictures at a booth directly across from Relix) I was able to pop in on his short set and catch a powerful rendition of Bob Dylan's "All Along The Watchtower". Mr. Havens stuck closely to the original version but with the addition of a lead acoustic guitarist accompanying him. I also managed to drop by Old Crow Medecine Show's set and catch some of their highly upbeat bluegrass and country music. People were really diggin Old Crow, taking advantage of an excuse to hoe-dance and get down in the mud." [Back in 15 Minutes]
The Old Crow Medicine Show will be back in August, that time as part of a tour of venues where there is guaranteed to be no mud to dance in.
The Clearwater Festival took place on 6 outdoor stages & tents at Croton Point Park in Croton-on Hudson, NY over this past rainy weekend. Alejandro Escovedo, Jennie Arnau, and Allison Moorer were also among those who played on Saturday (6/20). More pictures from that day below...

---
Pete Seeger and the Kids from Room 12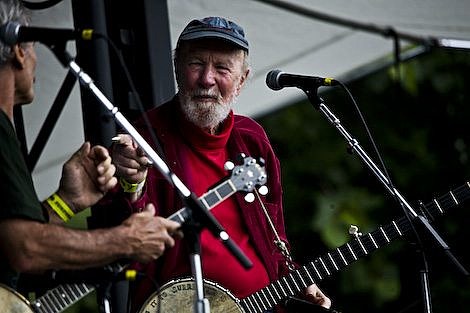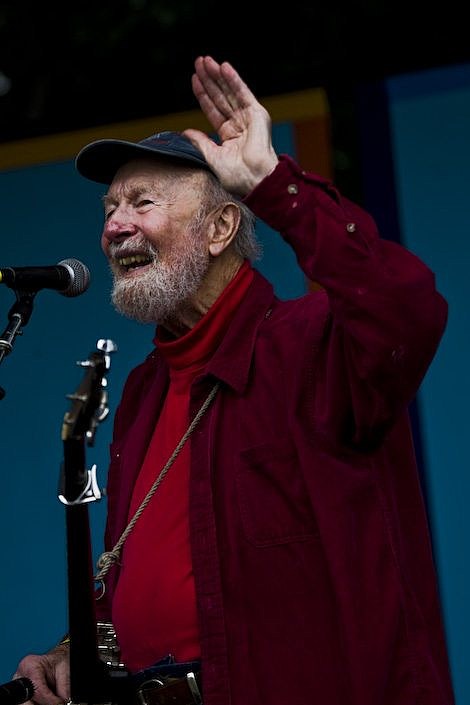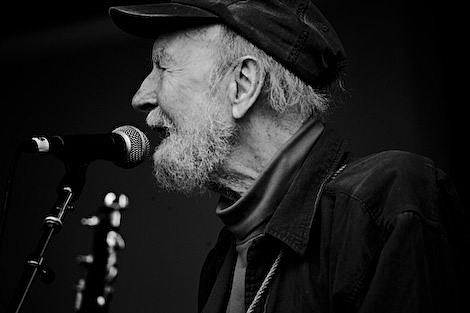 Dance Tent

Jennie Arnau
Mike & Ruthy
Alejandro Escovedo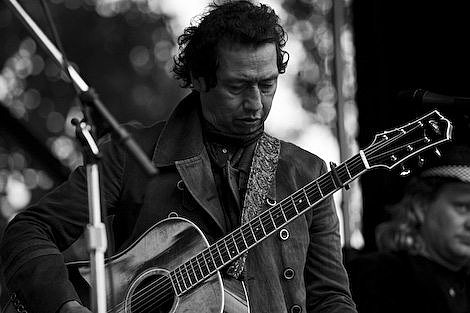 Tao Rodriguez-Seeger (and Pete)
Old Crow Medicine Show
Allison Moorer
Richie Havens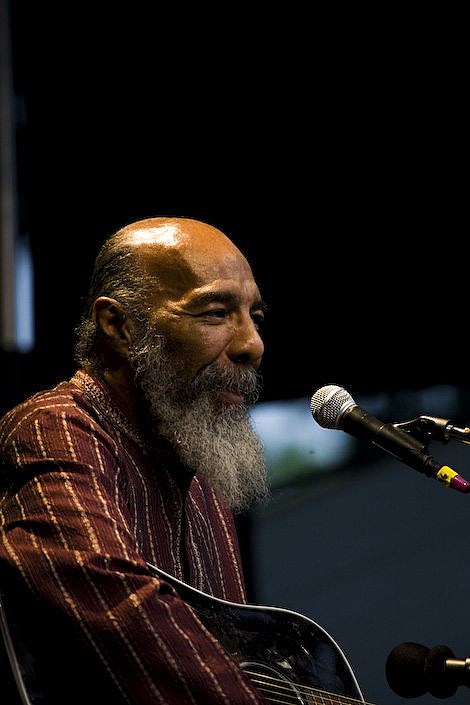 Dr. Dog
Susan Tedeschi
---
AC Newman also played this day. Those pictures were separated out HERE.
DAY TWO pictures HERE.
---