The Beach Boys played Jones Beach (pics & setlist)
Gregory R. Cristman
The Beach Boys at Jones Beach - 6/24/12

The Beach Boys brought their tour, which already hit Beacon Theater, Bonnaroo, and Central Park for Good Morning America, to Jones Beach on Sunday (6/24). They were introduced by John Stamos, who also joined them on drums for a few songs. Like they've been doing at other shows on the tour, they mainly focused on their earlier material during the first set like "Surfer Girl," "Don't Back Down," and "I Get Around," and when they returned for their second set, we were given some of the great tracks from their late '60s/early '70s period including "Heroes and Villains" with the "Our Prayer" intro. According to this YouTube video, the Jones Beach show was the first ever performance of "Our Prayer" with Brian on stage. They also threw in others from that period like "God Only Knows," "Good Vibrations," "Forever," and more. Plus, they included a number of their standard covers in their set like "Then I Kissed Her," "Do You Wanna Dance?" and "Barbara Ann." As usual, Brian spent most of the time sitting behind his grand piano (which may or may not be real). One message boarder writes:
I was kind of put off at first because the beginning seemed to lack energy, but things picked up as the crowd became more into it. Disappointingly enough, the person to get the most applause was John Stamos. Luckily, he was only limited to "Be True to Your School" (which got the most applause, somehow) and the encore. For "Kokomo", the audience would applaud every time he appeared on the screens surrounding the stage. Seems like the casual concertgoer has their priorities mixed up.

Highlights for me were "Please Let Me Wonder" and "Our Prayer"/"Heroes and Villains". Brian sounded like he was channeling his old self for the beginning of "Please Let Me Wonder", but slipped back into his current voice shortly after. Either way, it was amazing, but "Our Prayer"/"Heroes and Villains" took me by surprise. I was hoping for "Gee" after "Our Prayer", but I'll take it. The Dennis and Carl tributes were also great, and they work so well in the context of the concert. I was happy to hear "Pet Sounds", but thought David could have done a better job with the lead guitar. The spotlight was on him, and he seemed to put just the minimum amount of effort in. Maybe this will get better as the tour goes on. I was disappointed to not hear "This Whole World" or "Darlin'", the latter of which I was really happy to see had been added to the group's tour line-up recently. "Marcella" was back, at least.

I think the most heartbreaking part of the show was seeing Brian in action for the first time. He was "on" for the first set and into the show, but all of the Brian-centric songs in the second set seemed to tire him out, such that he didn't bother playing the bass he strapped on for the encore. I didn't notice how, but during "Fun, Fun, Fun", the bass was removed and he was left awkwardly standing on the stage, waiting for the song to end. It seems to be a miracle that he has managed to stay on the tour for so long, because you definitely get a sense of him not wanting to be there.

Overall, it was an excellent show. They played so many songs so well that just the first set would have been enough, and it's impossible to expect Brian to be in top form at any show, so it's hard to be picky. I hope they play here again, but I'm not holding out any hope, given the nature of the tour.
The Beach Boys will return to the NYC area on Wednesday (6/27) at PNC Bank Arts Center in NJ. More pictures from Jones Beach, and the setlist, below...

---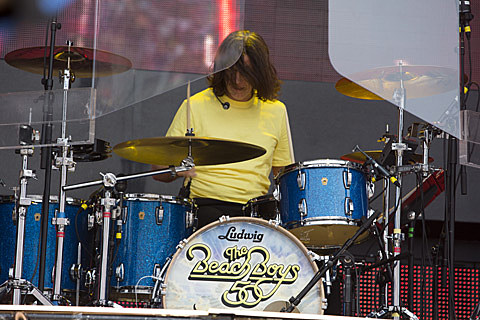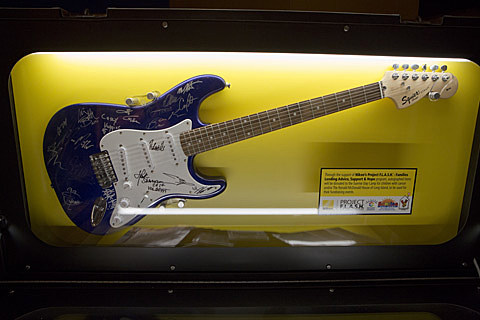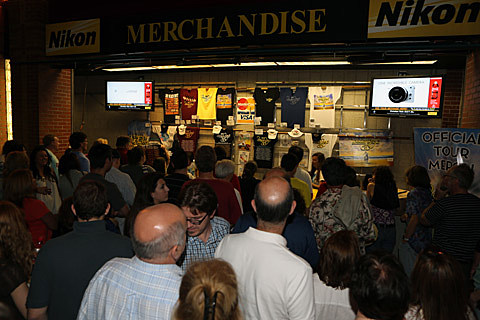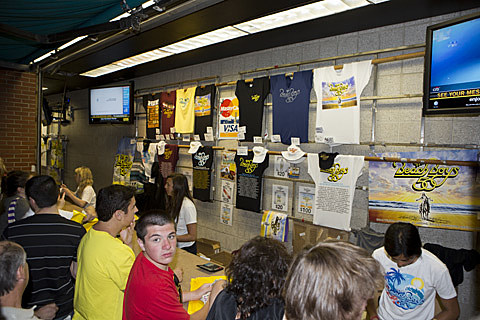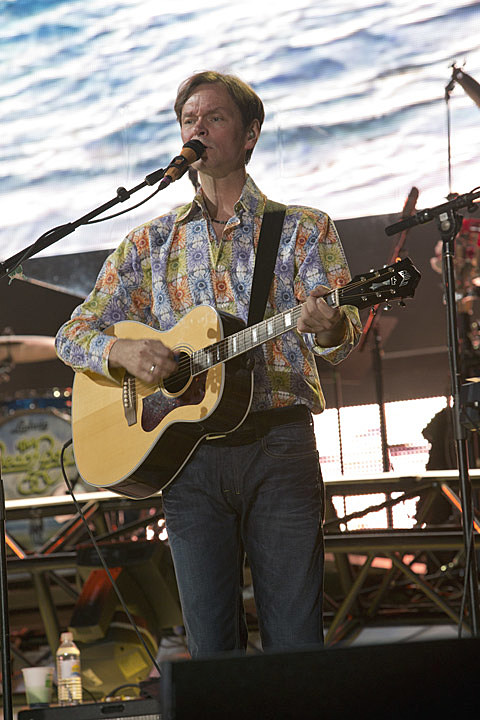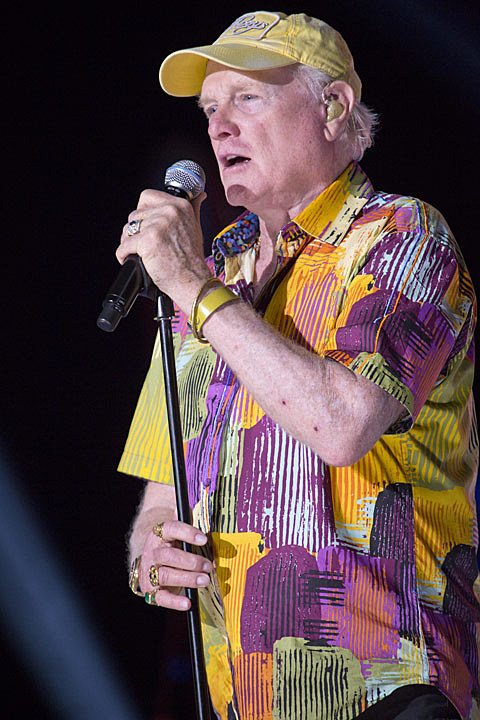 1st Set
Do It Again
Little Honda
Catch a Wave
Hawaii
Don't Back Down
Surfin' Safari
Surfer Girl
Please Let Me Wonder
Marcella
Wendy
Then I Kissed Her (The Crystals cover)
Kiss Me, Baby
Getcha Back
Why Do Fools Fall in Love (Frankie Lymon & The Teenagers cover)
When I Grow Up (to Be a Man)
Disney Girls
Isn't It Time
California Saga: California
Cotton Fields (Lead Belly cover)
Be True to Your School
Don't Worry Baby
Little Deuce Coupe
409
Shut Down
I Get Around
2nd Set
Pet Sounds (Instrumental with only David Marks and Backing Band)
Add Some Music to Your Day
Our Prayer
Heroes and Villains
Sloop John B
Wouldn't It Be Nice
I Just Wasn't Made for These Times
Sail on, Sailor
All This Is That
That's Why God Made the Radio
In My Room
Forever
God Only Knows
Good Vibrations
California Girls
Help Me, Rhonda
Rock and Roll Music (Chuck Berry cover)
Do You Wanna Dance? (Bobby Freeman cover)
Surfin' USA
Encore:
Kokomo
Barbara Ann (The Regents cover)
Fun, Fun, Fun