The Black Keys played Webster Hall (pics & setlist)
photos by Dana (distortion) Yavin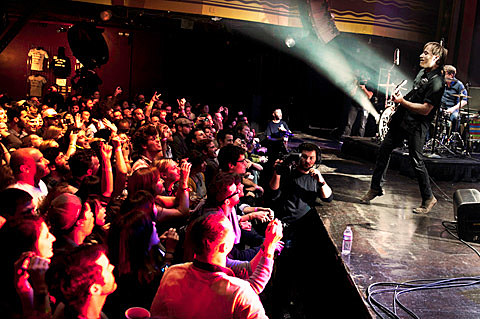 The Black Keys played Webster Hall last night (12/6), a celebration of their new LP El Camino out NOW (as you may have noticed from the ads on this site today). Though the sponsored-by-Southern-Comfort show was small (compared to their next one at MSG anyway), their set was not, dipping deep into their back catalog, as you already know if you were not at Lana Del Rey and one of the few who got a ticket, or one of the many who watched it online....
The set list covered the whole of Auerbach and drummer Patrick Carney's journey through and out of their roots, going back all the way to "I'll Be Your Man" on their 2002 debut, The Big Come Up, and stopping off at "Your Touch" from 2006's Magic Potion. The history lessons highlighted how far the duo has come from the binary stomp and grind of their early records to the trailer-park T. Rex effect of "Everlasting Light" on 2010's Brothers and the crossed wires of glam-era David Bowie and the MC5's guitar chaos in El Camino's "Gold on the Ceiling." The inclusion of "Chop and Change," a garage-noir outtake from Brothers that ended up on the Twilight soundtrack, Eclipse, proved they have plenty of that adventure to go around.

For this show, arguably a preview of the band's 2012 U.S. arena tour, the Black Keys flipped the script of their Brothers live act. Instead of opening and closing as a duo, Auerbach and Carney spent most of the night working with their expanded lineup - Wood and bassist Gus Seyffert - and slimming down to a duo for a mini-set in the middle. In either format, the Keys still rely on simple knockout dynamics: Auerbach's spidery guitar intro (a la Keith Richards in the Rolling Stones' "Stray Cat Blues") into the climbing grind of "Girl Is on My Mind" from 2004's Rubber Factory; the primary drive of Carney's kick drum in the crunch and surge of El Camino's "Dead and Gone." -[Rolling Stone]
What did you think?
If you missed them, make sure and catch The Black Keys at the slightly larger Madison Square Garden on March 12th as part of their US tour with Arctic Monkeys. Tickets are currently on AMEX presale and go on regular sale Friday.
More pictures from Webster Hall and the setlist below...

--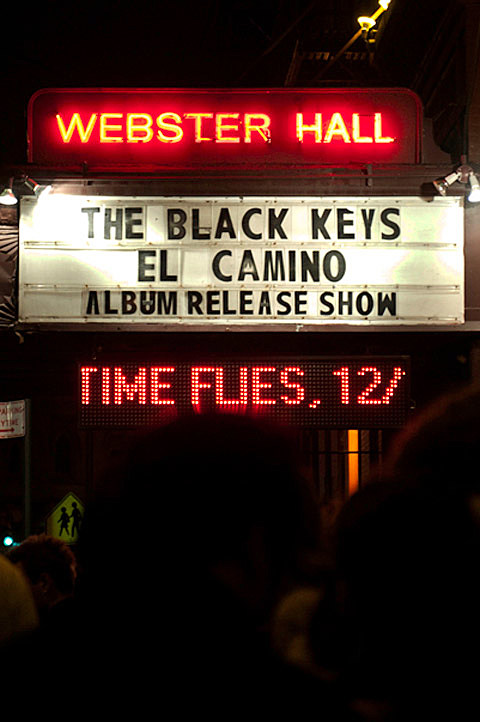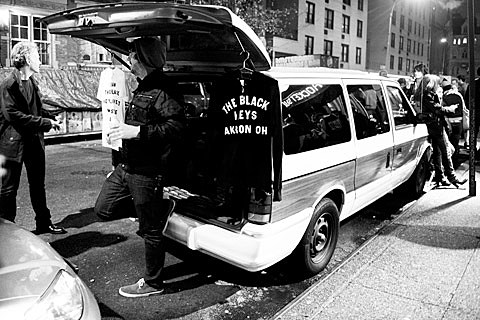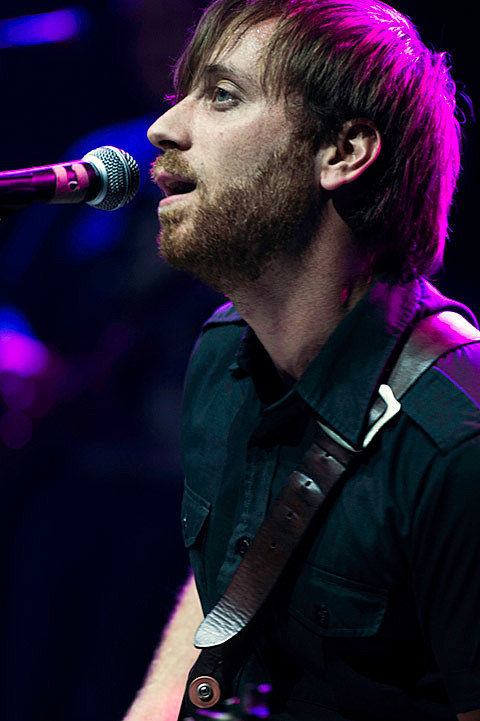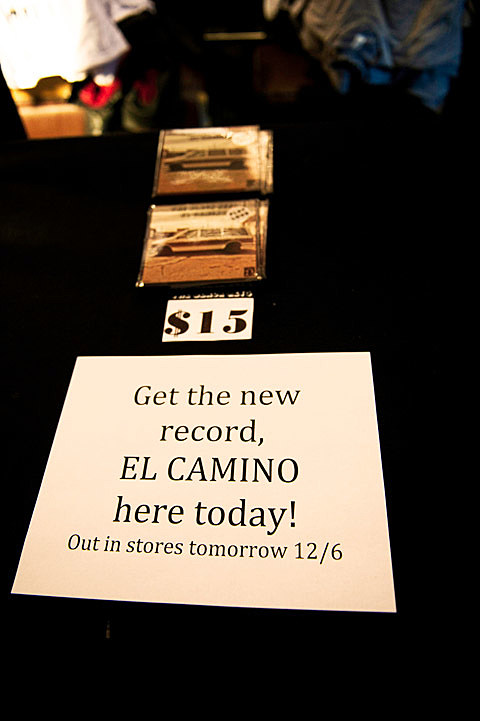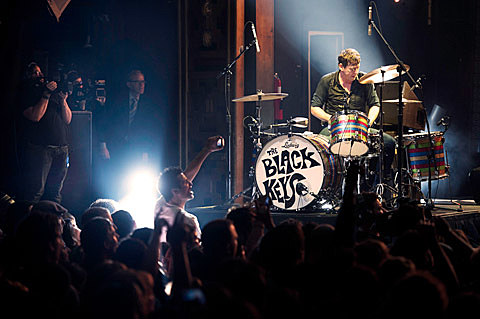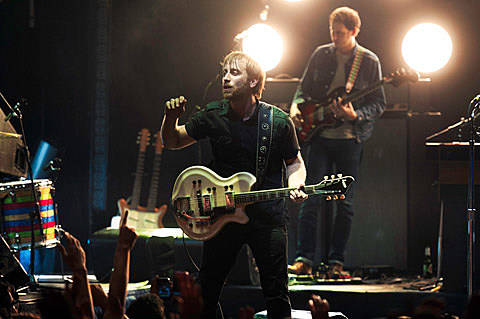 THE BLACK KEYS at WEBSTER HALL 12/6/11 SETLIST
Howlin' For You
Chop and Change
Sister
Dead and Gone
Everlasting Light
Gold on the Ceiling
Thickfreakness
Girl Is On My Mind
I'll Be Your Man
Your Touch
Next Girl
Run Right Back
Money Maker
Ten Cent Pistol
She's Long Gone
Lonely Boy
Tighten Up
============
I Got Mine