The Breeders played 2 nights of 'Pod' & 'Last Splash' at Webster Hall w/ Speedy Ortiz (pics & setlist)
photos by P Squared Photography
The Breeders / Speedy Ortiz @ Webster Hall - 12/20/13

Speedy Ortiz weren't the only benefactors of the stage. This is going to come off either stupid or obvious for those whose Breeders concert experience doesn't come from YouTube or 20-year reunions, but Last Splash needs to be heard live. Take "Roi"; as track five, it's a grind between fuzz and silence, which is striking as an idea and compelling on record, but live it's colossal, a battle between big sound and bigger silence. Deal's voice, small in the original mix, rises like smoke off an explosion -- it is the closest music comes to sounding like a battlefield. (There's fuzz, too; at times the Last Splash set comes off like a wobbly, distorted remix you'd find lying around some stray SoundCloud.)

Pod fared even better, tracks like "Doe" and "Hellbound" thrashing out of their unassuming confines and Kelley sweetening Kim's vocals as ably as original bandmate Tanya Donelly did. (Kim might have been the draw for much of the crowd, but Kelley was the heart. As lead on "I Just Wanna Get Along," she managed to sigh "I just wanna get along" with all the defeated comedown from one of the most honest post-breakup tracks in existence, while simultaneously coming off as the happiest person who's ever been on a stage.) [Village Voice]
Kim Deal & co. brought The Breeders back to NYC on their December tour for a two-night stand at Webster Hall late last week (12/19 & 12/20). Unlike The Breeders' tour earlier this year, where they played only Last Splash in its entirety, this time around they played that album AND its predecessor Pod. Opening both shows was Speedy Ortiz, who owe a thing or two to the Breeders' sound. Pictures of the second night, including a shot of the setlist, are in this post.
Speedy Ortiz have a very busy tour schedule. Their next NYC show is opening for Los Campesinos! at Irving Plaza on 1/22 (tickets), and in possibly related news, their old label Exploding In Sound Records is throwing a big year-end party at Baby's All Right on December 30 with Porches, Krill, Dead Wives, Roomrunner, Big Ups, Baked, Grass Is Green, Two Inch Astronaut, Bad History Month, Woozy, Pile (acoustic), Gnarwhal, Ovlov and special guests billed as "Average Cock" (tickets).
More pictures from Webster Hall below...

---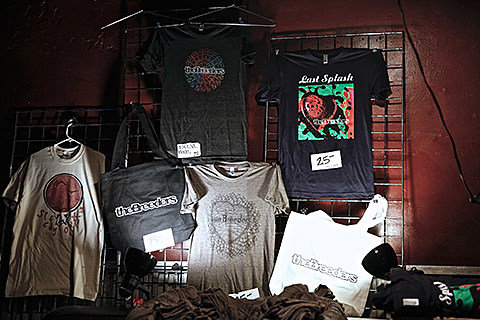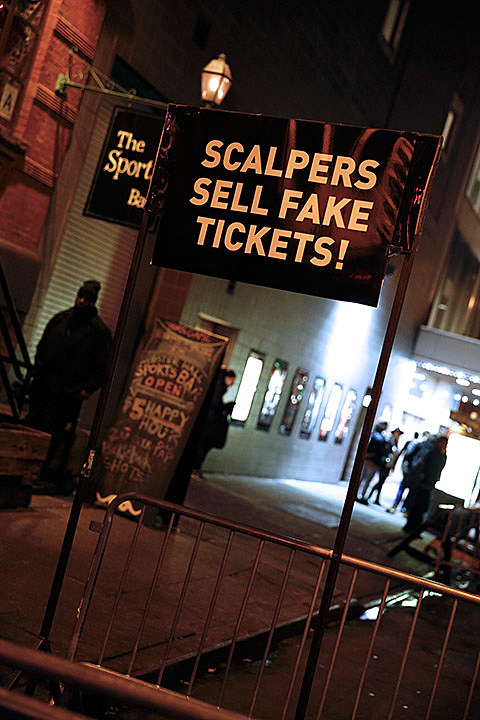 Speedy Ortiz...
The Breeders