the Cardinals (Ryan Adams) @ Wellmont Theater -pics,setlist
photos by Tim Griffin
"Ryan Adams was born on November 5, 1974 in Jacksonville, North Carolina to Susan and Robert Adams. His father left home when he was nine years old. His mother, an English teacher, encouraged Adams to read and as a child he became familiar with the works of authors including Jack Kerouac, Edgar Allan Poe, Sylvia Plath and Henry Miller.
Adams' grandmother played a modest role in his childhood, serving as his babysitter after school while his mother worked. When he was eight years old, Adams began writing short stories and poetry on his grandmother's typewriter. He is quoted as saying, "I started writing short stories when I was really into Edgar Allan Poe. Then later, when I was a teenager, I got really hard into cult fiction: Hubert Selby, Jr., Henry Miller, Jack Kerouac." At the age of 14 Adams began learning to play the electric guitar that his mom and stepdad had bought him, and shortly afterwards joined a local band named Blank Label. Although Blank Label did not stay together long, a three-track 7" record exists, dated 1991 and lasting less than seven minutes in total." [Wikipedia]
Ryan Adams & The Cardinals played an approximately 3-hour set at the Wellmont Theater in Montclair, NJ on Sunday (2/22). According to the recently-engaged Ryan, it may have been the last show we see from the Cardinals in a while, or ever, but who knows... More pictures and the setlist, below...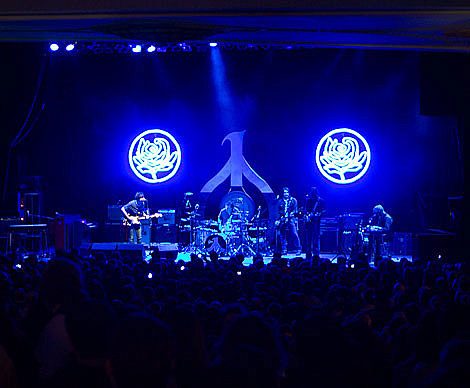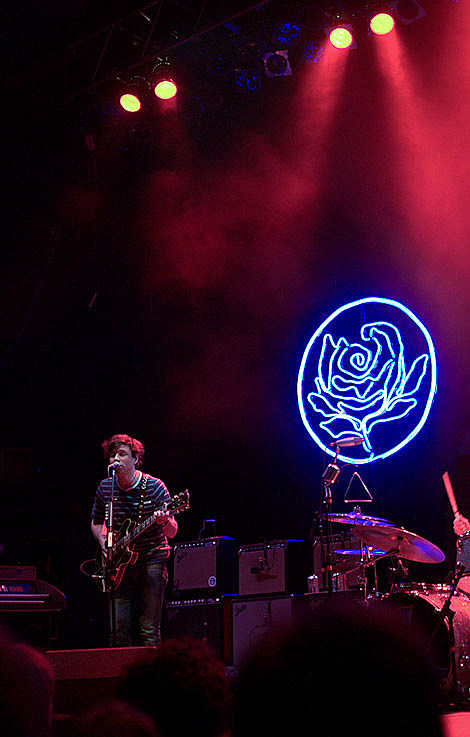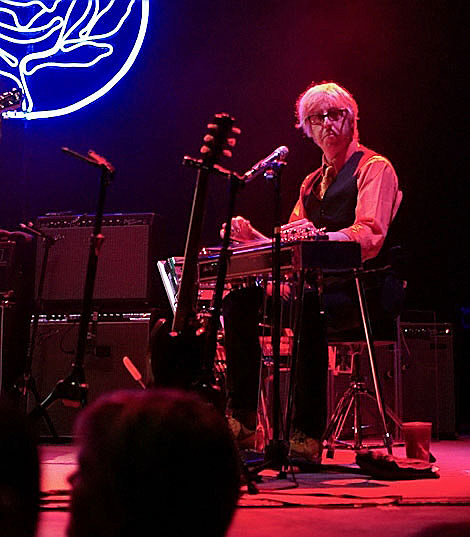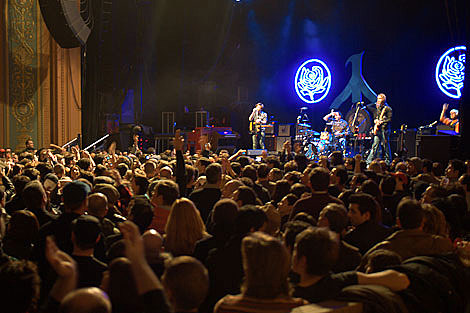 setlist: (via)
On at 8:35...
I See Monsters
Everybody Knows
Fix It
Let It Ride
Two
Wonderwall
musical band intros
Come Pick Me Up
Grand Island
Why Do They Leave
Freeway To The Canyon
set break (9:35)
Peaceful Valley >
Beautiful Sorta >
Mockingbird >
Dear Chicago
Rescue Blues
Oh My God, Whatever Etc.
Sun Also Sets
evening joke
Goodnight Rose
Bartering Lines
Born Into A Light
Stars Go Blue
Oh My Sweet Carolina
A Kiss Before I Go >
Shakedown on 9th St.
encore at 11:00
Easy Plateau
Dear John
Cold Roses
improv
Magick