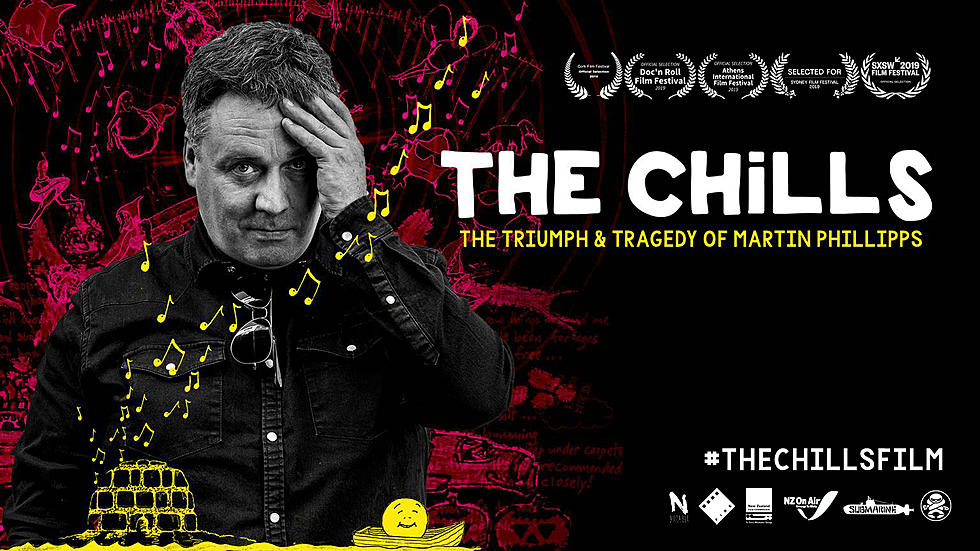 The Chills documentary getting a digital release this month (watch the trailer)
Documentary The Chills: The Triumph & Tragedy Of Martin Phillipps tracks the many ups and downs of New Zealand indie icons The Chills and sole constant member Martin Phillips. The film showed at SXSW last year and now everyone can have a chance to see it when it gets a digital release on May 26. Here's the synopsis:
Set against the backdrop of Dunedin - a misty and isolated small town at the bottom of New Zealand - The Triumph & Tragedy of Martin Phillipps is a unique take on the rockumentary genre. With an unrelenting quirky sense of humour, Phillipps uses his creativity to understand a very vulnerable, deeply pained core. And as he comes to terms with the past, piles of pop culture collections are sorted and songs of pure lyrical genius emerge.
You can watch the trailer below.
Meanwhile, some lost gems from the The Chills archive have emerged during coronavirus quarantine. Music videos for '80s era singles, many of which were filmed but never completed, are now out in the world, including "Rolling Moon," and more. Watch those below.