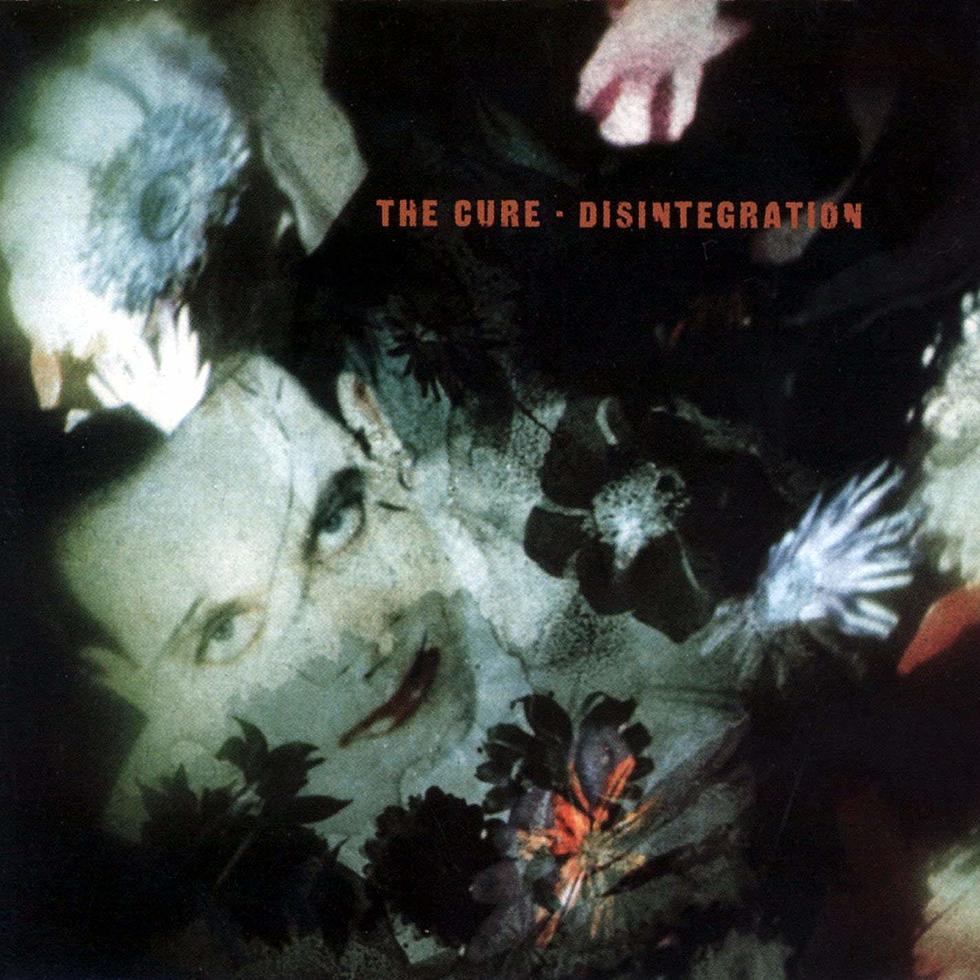 The Cure playing 'Disintegration' in full for 30th anniversary at Australian shows
The Cure's classic album Disintegration turns 30 this year and Robert Smith and the rest of the band will be celebrating that landmark by playing it live in full at four shows, as part of Sydney, Australia's Vivid LIVE festival series on May 24, 25, 27 & 28 at the Sydney Opera House. "Vivid LIVE is a wonderful international event," said Robert Smith in a statement. "Our Reflections shows in 2011 were truly memorable experiences, and with the excitement surrounding those early album performances in mind, we are more than delighted to be announcing our return in May 2019 to present the world premiere of Disintegration - 30th Anniversary." In addition to the album, The Cure will also play "a selection of rarely performed B-sides plus specially curated deep catalogue cuts after each performance of Disintegration" at these Vivid fest shows.
In addition to being "the world premiere of these 30th anniversary performances" these will also be The Cure's only Australian shows this year. That wording does sound like The Cure could be playing Disintegration live in other places too, though currently they're the only shows with that distinction in their 2019 schedule, which is filling up. We shall see. You can apply for tickets for these Australian shows now through February 24.
So far this is the only announced act for Vivid LIVE 2019. The 2018 edition included Cat Power playing Moon Pix, plus Mazzy Star, Solange and others.
In other news, The Cure will be inducted into the Rock and Roll Hall of Fame on March 29 at Brooklyn's Barclays Center. The Cure's 2019 tour dates are listed, along with a stream of Disintegration and videos for its singles "Fascination Street," "Pictures of You," "Lovesong," and "Lullaby," below.
The Cure - 2019 Tour Dates
16 - MAR 2019 - ROCK ON THE LAWNS - Johannesburg - South Africa
21 - MAR 2019 - ROCK ON THE LAWNS - Cape Town - South Africa
24 - MAY 2019 - SYDNEY OPERA HOUSE - Disintegration 30th Anniversary Show - Sydney - Australia
25 - MAY 2019 - SYDNEY OPERA HOUSE - Disintegration 30th Anniversary Show - Sydney - Australia
27 - MAY 2019 - SYDNEY OPERA HOUSE - Disintegration 30th Anniversary Show - Sydney - Australia
28 - MAY 2019 - SYDNEY OPERA HOUSE - Disintegration 30th Anniversary Show - Sydney - Australia
08 - JUN 2019 - MALAHIDE CASTLE - Dublin - Ireland
14 - JUN 2019 - NOVA ROCK FESTIVAL - Nickelsdorf - Austria
16 - JUN 2019 - FIRENZE ROCKS - Florence - Italy
21 - JUN 2019 - SOUTHSIDE FESTIVAL - Neuhausen ob Eck - Germany
23 - JUN 2019 - HURRICANE FESTIVAL - Scheessel - Germany
24 JUN2019- To- 26 JUN2019 - INMUSIC FESTIVAL - ZAGREB - Croatia
28 - JUN 2019 - ROCK WERCHTER FESTIVAL - Werchter - Belgium
04 - JUL 2019 - EXIT FESTIVAL - Novi Sad - Serbia
06 - JUL 2019 - ROSKILDE FESTIVAL - Roskilde - Denmark
11 - JUL 2019 - NOS ALIVE - Lisbon - Portugal
13 - JUL 2019 - MAD COOL FESTIVAL - Madrid - Spain
17 - JUL 2019 - EJEKT FESTIVAL - Athens - Greece
18 JUL2019- To- 20 JUL2019 - COLOURS OF OSTRAVA - Ostrava - Czech Republic
22 - JUL 2019 - ROCK THE CITY FESTIVAL - Bucharest - Romania
26 JUL2019- To- 28 JUL2019 - FUJI ROCK FESTIVAL - Fuji - Japan
03 - AUG 2019 - AFISHA PICNIC - Moscow - Russia
07 - AUG 2019 - OYA FESTIVAL - Oslo - Norway
08 AUG2019- To- 10 AUG2019 - WAY OUT WEST - Gothenburg - Sweden
09 AUG2019- To- 11 AUG2019 - FLOW FESTIVAL - Helsinki - Finland
16 - AUG 2019 - BELLAHOUSTON PARK - Glasgow - United Kingdom
23 - AUG 2019 - ROCK EN SEINE - Paris - France