The Dandy Warhols played 'Thirteen Tales from Urban Bohemia' at Terminal 5 (pics)
photos by Dana (distortion) Yavin
Dandy Warhols @ T5, 5/31/2013

"The album feels brand new," says keyboardist Zia McCabe, calling while walking back from the Andy Warhol Museum in Pittsburgh. (The establishment invited the band by and hooked 'em up with with a visit while they were in town, which they enthusiastically enjoyed.) For McCabe, this thirteenth anniversary tour has provided her with an opportunity to fall deeper in love with Thirteen Tales' more obscure cuts and the songs she wasn't the biggest fan of the first time around, like the meditative distortion of "Nietzche."
"It's been sort of spectacular for us," she says. "We just can't believe how ['Nietzche'] feels. We haven't performed that song live, so it's been a new one to learn. The ones we've been playing all these years have been more of a challenge, because we've changed arrangements and we thought, you know, we've learned that in this live version it's been very hard for our brains to undo and learn the album version. It's been neat to approach these songs and wanting to reproduce the recorded versions live. This isn't anything we've ever tried to do or anything we felt like we could before. It's so exciting to hear these songs come alive, especially songs that we've never toured behind." - [Village Voice]
The Dandy Warhols are currently celebrating the 13th anniversary of 2000's Thirteen Tales of Urban Bohemia with a deluxe vinyl reissue of the album and a tour where they play the whole thing front-to-back. That tour hit NYC on Friday (5/31) at Terminal 5 and pictures from that show, including openers The Shivas, are in this post.
More below...

---
The Shivas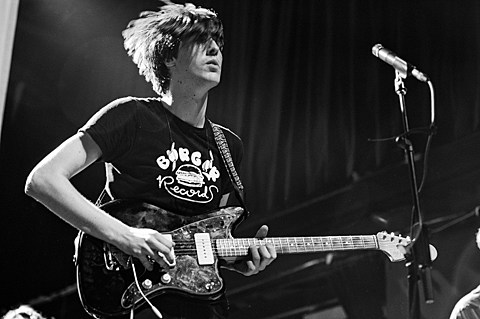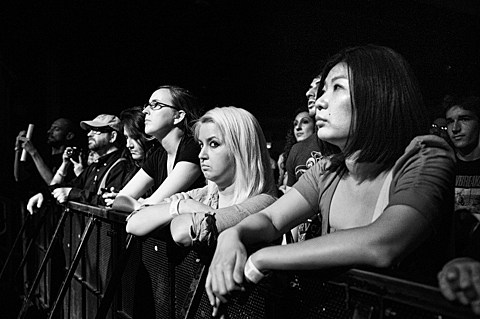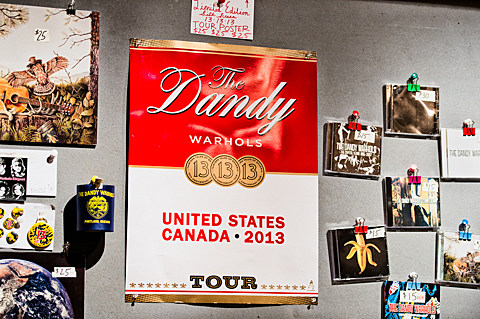 The Dandy Warhols