The Decemberists & Wye Oak kicked off their 3-night run @ NYC's Beacon Theatre (night 1 pics & setlist)
photos by Dominick Mastrangelo
"It was pure geek chic last night at the Beacon Theatre, where The Decemberists played the first of a three-night engagement.
This indie folk-rock quintet from Portland, Ore., look like extras from "Revenge of the Nerds," but don't be fooled -- like their name, The Decemberists' music is wrapped and cool.
Live, the band's acoustic side blossoms, so they often sound like close kin to American music icons such as Tom Petty and the Heartbreakers, Bruce Springsteen and the E Street Band and R.E.M.
Yet their brand of Americana has a youthful contemporary angst that is essential to their hipster appeal. During this two-hour show, the set spanned the band's 10-year career, but wisely leaned heaviest on the just-released CD, "The King is Dead." Songs from that record made the best case for why the group should be superstars." [NY Post]
To quote Dominick, "Wye Oak flat-out killed" last night at NYC's Beacon Theater, so get there early if you're going tonight (night two) or Wednesday (night three). Wye Oak go on at 8pm, but note: both remaining shows are sold out. More pictures and the Decemberists setlist from night one, below...


Wye Oak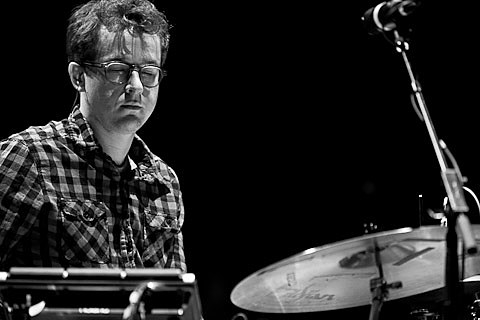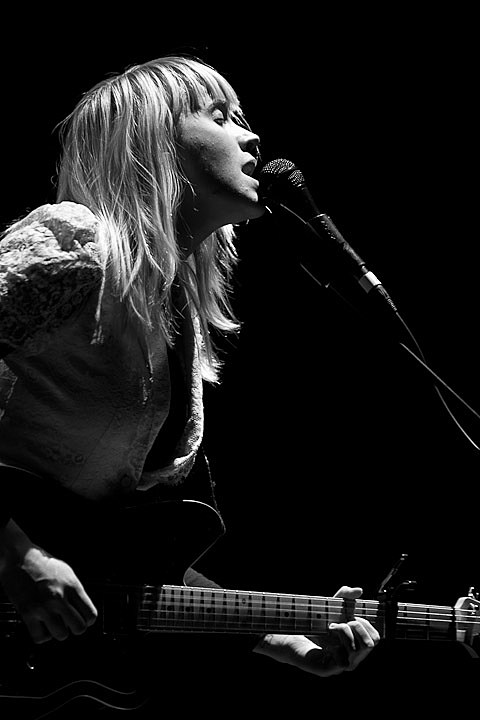 Decemberists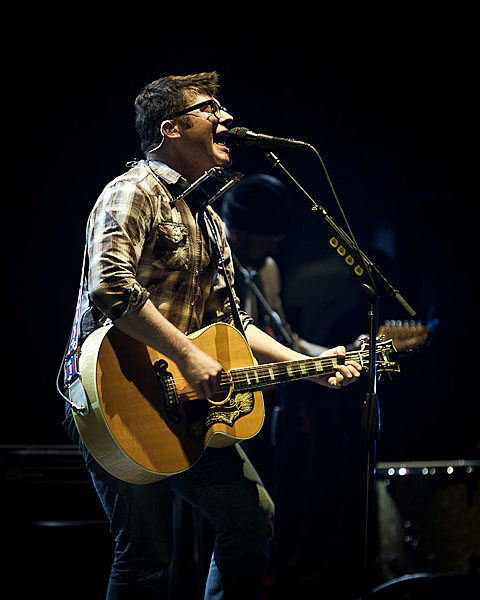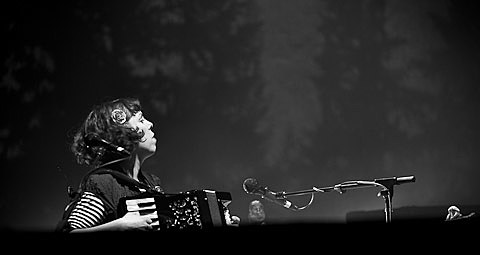 The Decemberists Concert at Beacon Theatre, New York, NY, USA
Setlist on January 24, 2011
Down by the Water
Rox in the Box
Calamity Song
We Both Go Down Together
The Engine Driver
The Bagman's Gambit
The Soldiering Life
Los Angeles, I'm Yours
Rise to Me
January Hymn
July, July!
Yankee Bayonet (I Will Be Home By Then)
The Rake's Song
O Valencia!
This Is Why We Fight
Encore:
The Island: Come & See/The Landlord's Daughter/You'll Not Feel the Drowning
June Hymn