the Dillinger Escape Plan tore up the Studio @ WH, NYC -pics
Metal Injection took lots of video at the show, including "Sugar Coated Sour" from the undisputed heavyweight classic Calculating Infinity (embedded below) and TWO covers: Living Colour's "Cult of Personality" and Nine Inch Nails' "Wish".
Our photographer Justina was witness to the madness and has the evidence from Knife The Glitter and DEP's sets, including Greg Puciato singing from the crowd, band members swinging off of the lights, Ben Weinman playing/crowdsurfing... the list goes on. Sigh.
All the pictures and video below...

Knife the Glitter...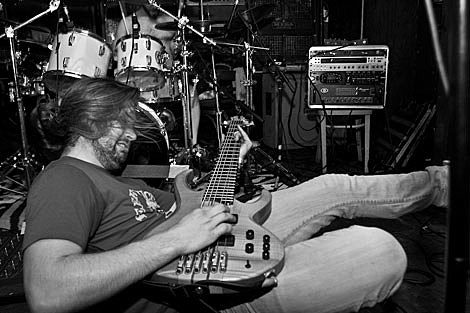 The Dillinger Escape Plan performing "Sugar Coated Sour"