The Drums – new video, Bowery pics & NYC show updates
The Drums have a new video for their song "Let's Go Surfing", You can check it out below. That track is on their Summertime EP as well as their RCRDLBL single, both of which are out now.
As far as upcoming shows, the band will NOT be at Glasslands this Friday (August 14th), nor will they will at Littlefield on August 29th. They dropped off both of those shows. However, they will play the FIXED dance party at the Tribeca Grand on August 22nd. And the band is still on the solid lineup for Insound's 10 Year anniversary party August 27th at the Brooklyn Bowl along with Cymbals Eat Guitars, These Are Powers, Real Estate and one TBA. Tickets for that are on sale.
Beyond those, The Drums have a gig at Mercury Lounge with Action Painters and Kordan on September 22nd, and a CMJ show at Santos in October. Tickets to the Merc show are on sale. Those dates, the video, and more pictures from the show they played at Bowery Ballroom on July 29th, below...

---
The Drums @ Bowery Ballroom...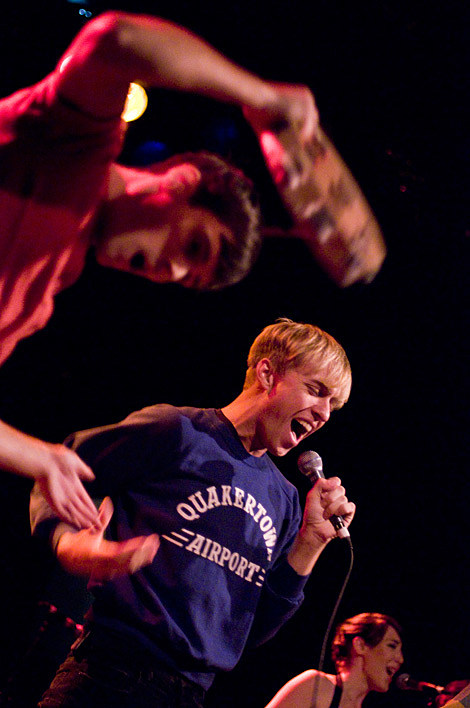 The Drums - Let's Go Surfing

The Drums - 2009 Tour Dates
Aug 22 FIXED @ Tribeca Grand New York, New York
Aug 27 Brooklyn Bowl-INSOUND 10 Year Anniversary bash! Greenpoint, Brooklyn
Sep 22 The Mercury Lounge New York, New York
Oct 21 Santos (CMJ) New York, New York