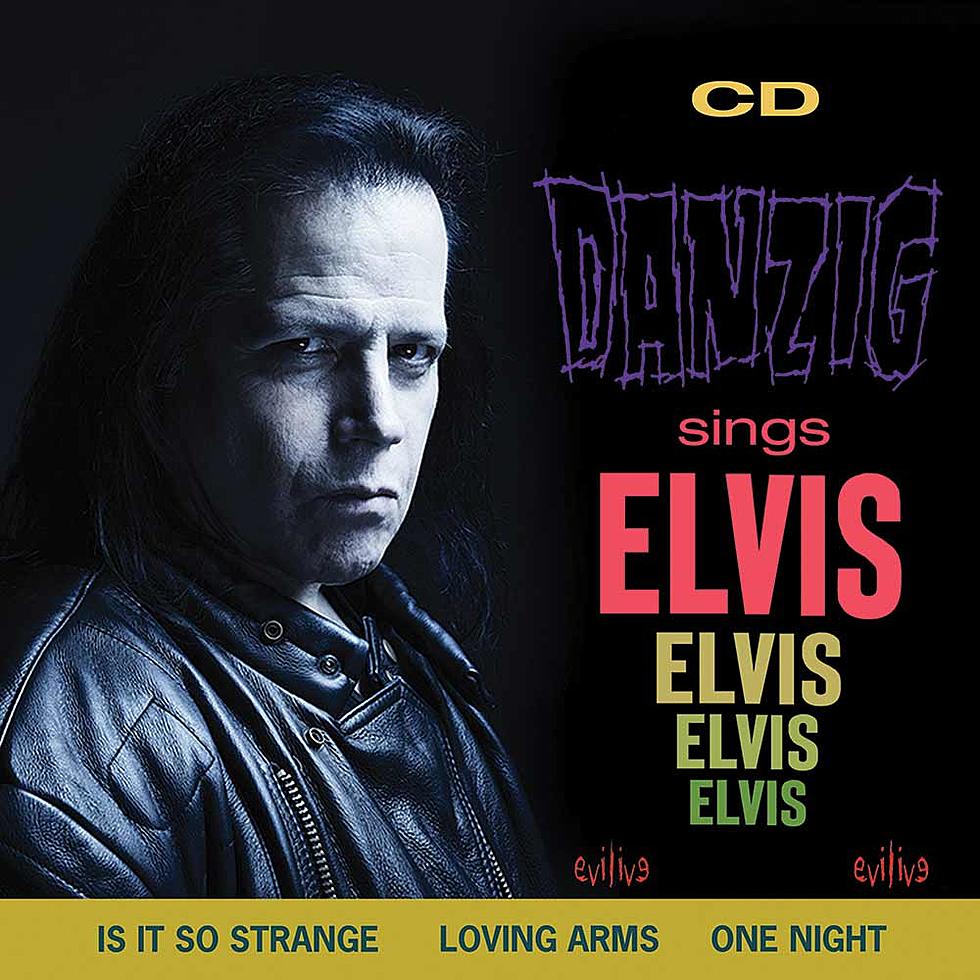 the first 'Danzig Sings Elvis' song is here
The Danzig Sings Elvis shows were recently postponed, and CD and vinyl orders recently became available, and now the first taste of the album has surfaced online: "One Night." Feast your ears on it right here:
Danzig also spoke to Rolling Stone about the album. Here's an excerpt:
What was the first Elvis cover you did with Danzig?

We started doing "Trouble" with [Danzig's band between the Misfits and Danzig] Samhain. But I remember even back in the Misfits days, we would cover an Elvis song here or there. I know that we did "Got a Lot o' Livin' to Do" once live and "Blue Christmas" once, we started it out like regular Elvis and then made it all punky after that, at a Christmas show. I'm pretty sure Jerry [Only, Misfits bassist] is still a big Elvis fan.

In Danzig, we did "One Night" acoustically and we did it loud, too. And of course we did "Trouble." But I wanted to take a different approach with this record, and that's what we did.

What is it that stands out about "One Night" to you?

It's a great song. There's a lot of different versions of it that I did while I was in the studio with multiple vocal takes. I did some a little softer, some a little harder. Some in between. The one I decided on is the one I like the best.

[...] What do you have planned for the Elvis-themed shows you have coming up?

I want it to be kind of an old-school, Vegas-y vibe that's all seated with 400 or 500 seats. Right now we're just gonna do San Francisco and L.A. We'll have tables right up onstage. No pit. None of that crazy shit. Come relax. If you want to have a drink, great. If not, come watch me and the guys do some Elvis stuff — it will be all Elvis stuff.

Do you think you'll do more?

We'll see. I have a pretty heavy schedule right now with the new film and the old film. And I'm going back out with Danzig this year to do some live shows in Europe and the States. We're headlining Psycho Fest in Vegas when I get back from Europe. We'll be doing the Lucifuge album in Vegas.
You can read much more here. The Danzig Sings Elvis album officially comes out April 24.