The Flaming Lips played Ithaca, Poughkeepsie (pics) & covered Pink Floyd on Fallon (video)
The Flaming Lips played the 2nd date of their April tour at Mid Hudson Civic Center in Poughkeepsie, New York with The Hood Internet and Stardeath and White Dwarfs. The Vassar-sponsored Saturday night show was one night before they played Barton Hall at Cornell in Ithaca, and one night after they performed the Pink Floyd song "Breathe" on Late night with Jimmy Fallon.
Monday night is the show at Wellmont Theater in NJ. More pictures from Poughkeepsie, with videos from Fallon and Ithaca, below...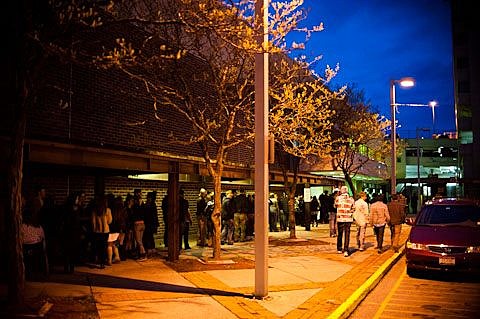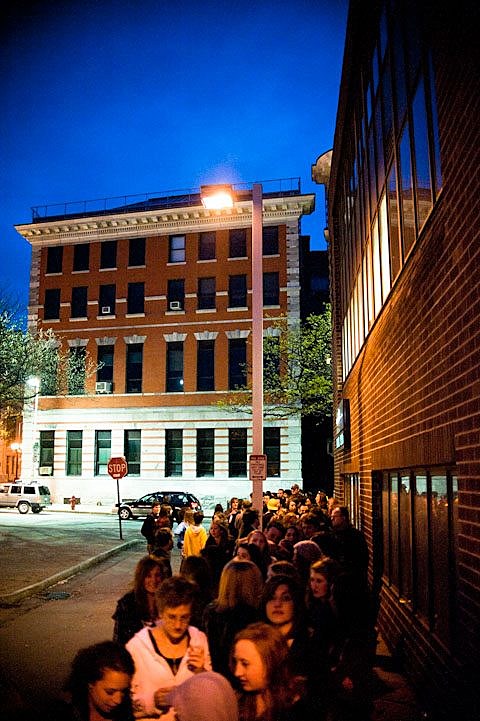 Stardeath and White Dwarfs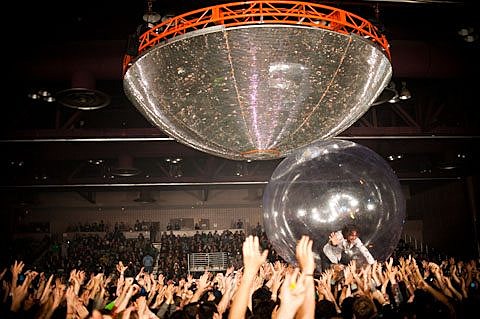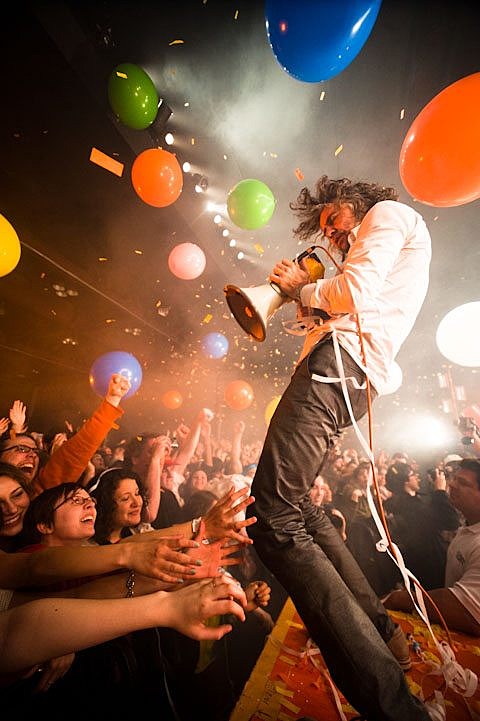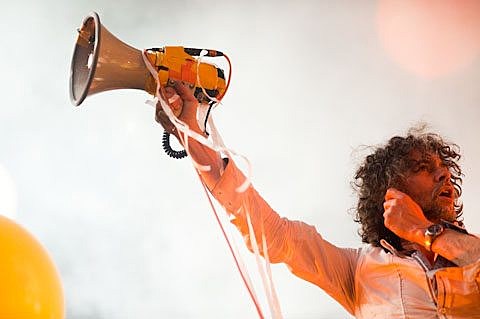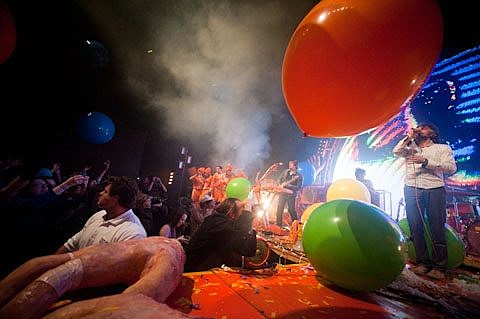 Flaming Lips on Fallon - "Breathe" (Pink Floyd Cover)

The Flaming Lips Concert 2010 - 1 at Cornell University

Flaming Lips Concert 2010 - 2 at Cornell University

Flaming Lips Concert 2010 - 3 at Cornell University

Flaming Lips Concert 2010 - 4 at Cornell University