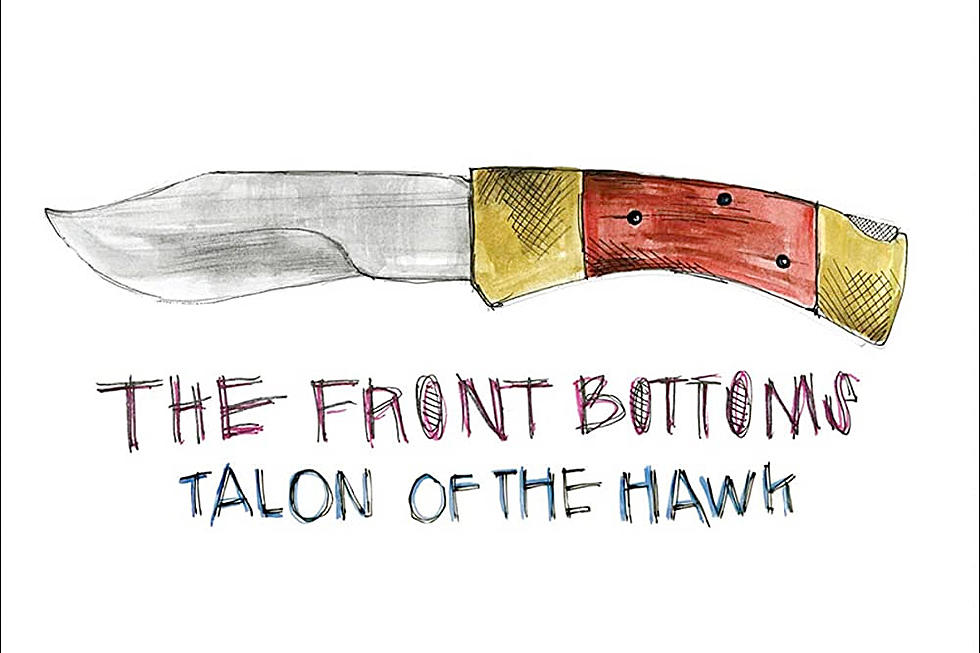 The Front Bottoms announce 'Talon of the Hawk' 10th anniversary tour with AJJ
The Front Bottoms' classic Talon of the Hawk turns 10 in May, and they'll celebrate by playing it in full at some US shows that month. AJJ support them on the The East Coast dates, which include shows in New York, Connecticut, Vermont, and more. See all dates below.
The Talon of the Hawk dates include a show at Huntington's The Paramount on May 20. Tickets to all dates go on sale Friday, February 24 at 10 AM EST, with various presales starting Thursday, February 23 at 10 AM.
In addition to their full album performances (which they say will also include "some hits"), The Front Bottoms have festival dates at Adjacent Fest and Shaky Knees this spring.
In our list of 25 Classic Emo & Post-Hardcore Albums Turning 10 in 2023, we wrote: The Front Bottoms' mix of folk punk, pop punk, and emo was never better than it was on Talon of the Hawk. At this point, TFB were like the Violent Femmes for millennials, using a skeletal acoustic setup to churn out driving, youthful, open-hearted punk songs, topped off with a singer that sounded like a cross between Tom DeLonge and John K. Samson. Brian Sella's nasally, conversational delivery on Talon always made it sound like he was talking directly to you, and with songs as catchy as these, it's no surprise that TFB inspired an increasingly large number of fans to come to the shows and yell every word right back at them. The arrangements are minimal, but The Front Bottoms made these songs feel huge; listening back now, it feels like a greatest hits. Stream the album below.
--
THE FRONT BOTTOMS: 2023 TOUR
MAY 06 Atlanta, GA Shaky Knees
MAY 19 Portland, ME Aura
MAY 20 Huntington, NY The Paramount
MAY 22 South Burlington, VT Higher Ground
MAY 23 South Burlington, VT Higher Ground
MAY 25 Lafayette, NY Beak & Skiff Apple Orchards
MAY 26 New Haven, CT College Street Music Hall
MAY 28 Atlantic City, NJ Adjacent Fest