The Gaslight Anthem played 3 NYC shows (pics, setlist, and videos from Irving Plaza w/ Dave Hause and The Scandals)
photos by Vladislav Grach
The Gaslight Anthem @ Irving Plaza - 7/27/13

Jersey rockers The Gaslight Anthem brought their tour to NYC for three shows over the weekend, including two on Pier 26 (7/26 and 7/28), and a smaller, free, indoor, Red Bull Sound Select show at Irving Plaza (7/27) in between. During their set, before playing "Howl," the band did an a cappella sing-along of pop songs, including Nelly, Bone Thugs N Harmony, and Lady Gaga, which you can watch a video of below. Opening that show was Loved Ones frontman Dave Hause, who joined Gaslight on stage for "American Slang," fellow NJ punks The Scandals, and Frances & the Foundation. Pictures of the Irving show and Gaslight's setlist are in this post. More on the Pier 26 shows is on the way.
Meanwhile, for Dave Hause, the show was a one-off ahead of the release of his new solo album, Devour, which comes out October 8 via Rise Records. That album will feature appearances by Frightened Rabbit's Scott Hutchison, My Morning Jacket's Bo Koster, Alkaline Trio's Matt Skiba, and more. You can stream one of its tracks, "We Could Be Kings," here.
More pictures from Irving Plaza below...

--
Frances And The Foundation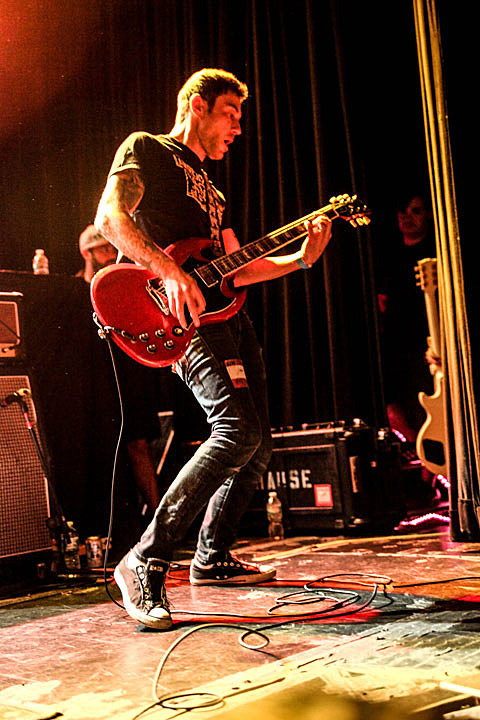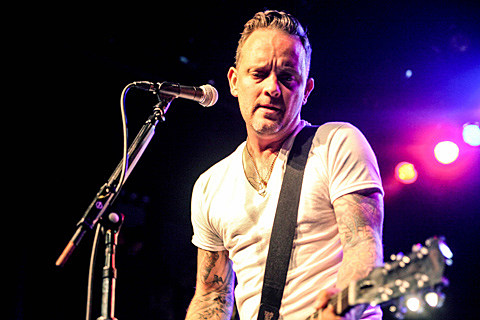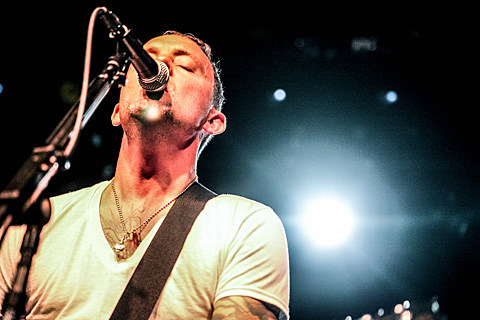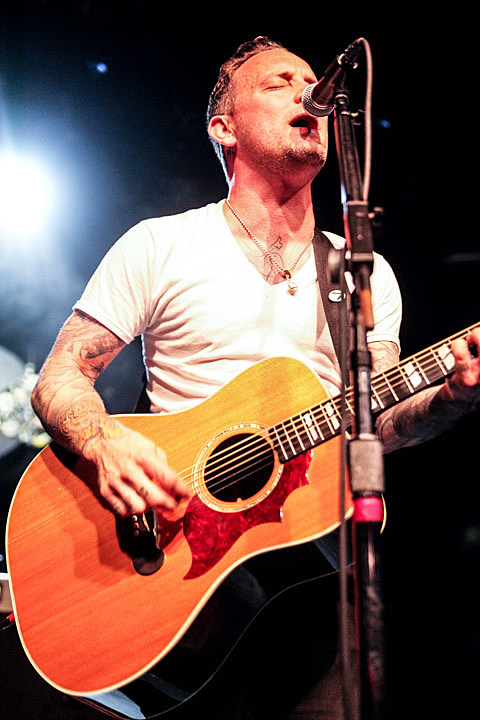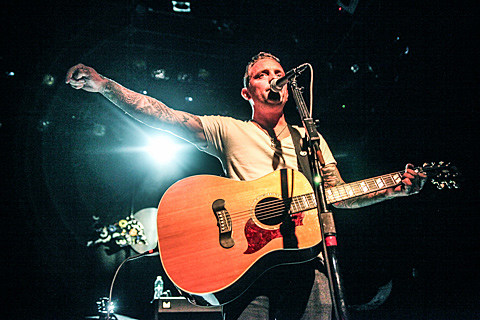 Gaslight Anthem - Nelly, Bone Thugs N Harmony, Lady Gaga, "Howl"

The Gaslight Anthem at Irving Plaza - 7/27/13 Setlist: (via)
Handwritten
The '59 Sound
The Diamond Church Street Choir
Biloxi Parish
Boomboxes and Dictionaries
American Slang (with Dave Hause)
Howl
The Navesink Banks
45
Blue Dahlia
Too Much Blood
Great Expectations
Encore:
Mae
Mulholland Drive
1930
The Backseat