The Gaslight Anthem & Rival Schools played Radio City Music Hall (pics & setlist)
In what is now an annual tradition, we're playing catch up during this final week of the year. If this post seems outdated, that's because it is. Happy Holidays!
Gaslight Anthem @ Radio City

After 2008's breakthrough album, 'The '59 Sound', The Gaslight Anthem found themselves pigeonholed as Springsteen wannabes. Sure, he's a huge inspiration and the band quoted a few of The Boss' lyrics on that record, but they're equally as infl uenced by punk and soul - previous lyrical citations include Sam Cooke, Tom Waits, Bob Dylan and The Clash. Still, with this year's sublime third eff ort, 'American Slang', the band decided it was time to move away from all of that. "There are no quotes on this record," explains singer Brian Fallon. "This is our record. It's not Bruce's record, it's not Bob Dylan's record. It's ours, the record we made on our own." [Clash Music]
The Gaslight Anthem, who are playing Bamboozle in 2011, headlined Radio City Music Hall on 9/30. Rival Schools, who have a set of 2011 dates coming up, opened the show. A set of pictures from the show are in this post. They continue, with Rival Schools' new video for "Shot after Shot", and Gaslight's setlist, below...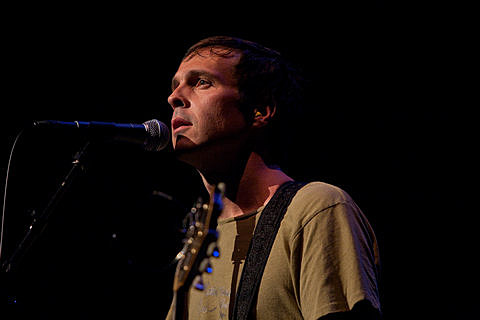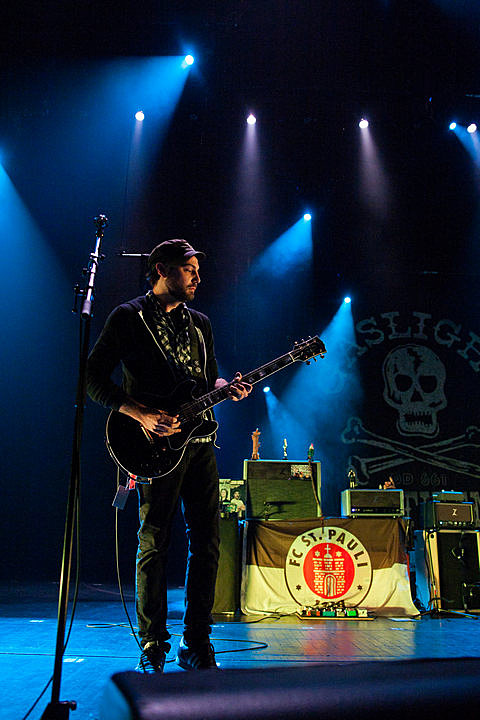 The Gaslight Anthem at Radio City Music Hall, New York, NY, USA
Setlist on September 30, 2010
High Lonesome
Boxer
We Came to Dance
The Diamond Church Street Choir
Old White Lincoln
Even Cowgirls Get the Blues
Old Haunts
The '59 Sound
Bring It On
Miles Davis and the Cool
The Spirit of Jazz
I'da Called You Woody, Joe (with 'Stand by Me' intro)
Angry Johnny And The Radio (The Dark End of the Street tag)
Film Noir
Blue Jeans & White T-Shirts
Great Expectations
We Did It When We Were Young
Encore:
American Slang
The Patient Ferris Wheel
Say I Won't (Recognize)
The Queen of Lower Chelsea
Here's Looking at You, Kid
She Loves You
The Backseat