The Hold Steady & Caveman played the free BV/Eventbrite show @ Beekman Beer Garden (pics & setlist)
most photos by Amanda Hatfield
The Hold Steady/Caveman @ Beekman Beer Garden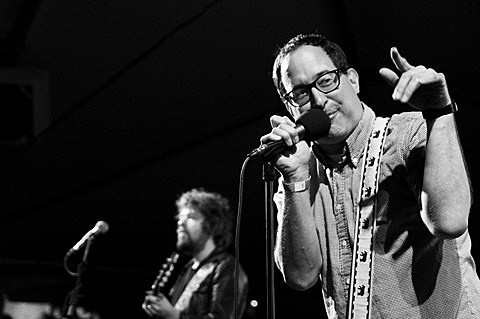 As promised, everyone who showed up with a ticket (and then some) got in no problem to our free Hold Steady/Caveman show at Beekman Beer Garden in NYC, one of five total events that happened around the country as part of Evenbrite's Concert Confidential series on Saturday night (9/17). Each of the free shows had a charity attached, and ours was VH1 Save the Music Foundation (which we raised $4295 for!).
Though we were planning for a while, the date of the show was only announced 10 days earlier with the headliner revealed just 5 days before the show, "tickets" on sale just 2 days before, and the opener revealed just 1 day before.
Thanks to everyone who helped put this together, Eventbrite, the venue, the bartenders, the weather for staying cool and dry, everyone who came by, DJ Billy Jones from New Moods for playing sweet tunes before both bands, to Caveman for a jammin' set of tunes from their just-released debut album, and to headliner The Hold Steady for a raucous almost-2-hour set that never got boring (as usual). Check out their full setlist and more pictures from the whole show below...

--
pics NOT by Amanda...
DJ BJ (New Moods)

pics by Amanda...
Caveman (by Amanda)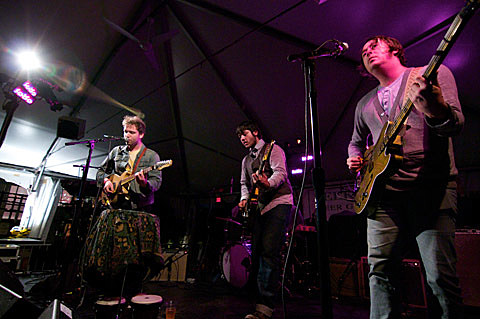 The Hold Steady (by Amanda)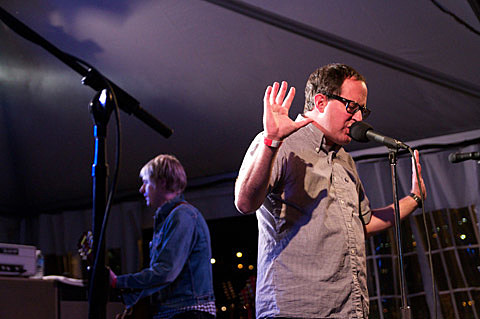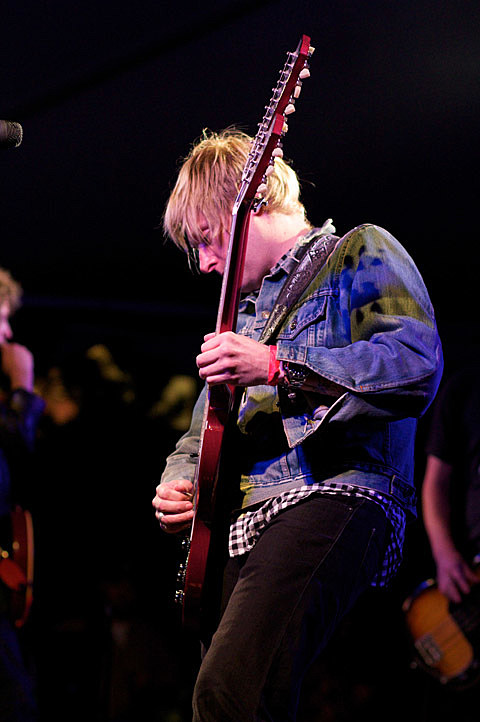 pics NOT by Amanda...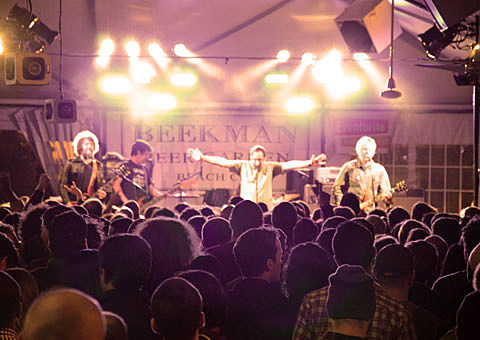 Check out more pictures at Evenbrite's Facebook page.