The Hold Steady, Titus Andronicus & Wakey Wakey closed down Brooklyn Night Bazaar (pics)
Eric M. Townsend
photos by Eric M. Townsend
"Went to The Hold Steady & Titus Andronicus
at the BK Bazaar. Effing brill." - Kevin Plunkett
Craig & Patrick @ Brooklyn Night Bazaar

The Hold Steady, Titus Andronicus, Wakey! Wakey!, and W/O played the final night of Brooklyn Bazaar on Saturday (12/17). Like he's done in the past, Patrick Stickles of Titus Andronicus joined The Hold Steady on their last song of the night, "Stay Positive." Titus played a show at Europa one night later and you can catch Patrick again at Shea Stadium tonight (12/22).
The Hold Steady's Craig Finn will return to NYC in February for two solo shows at Mercury Lounge (2/29) on his 2012 tour, which also includes a Maxwell's show on March 1.
Pictures from the first two nights of Brooklyn Night Bazaar are HERE and HERE. More pictures from the third night, and The Hold Stead's setlist, below...

--
w/o

DJ Steff "Street Justice" Kautzmann
Wakey!Wakey!
Titus Andronicus
The Hold Steady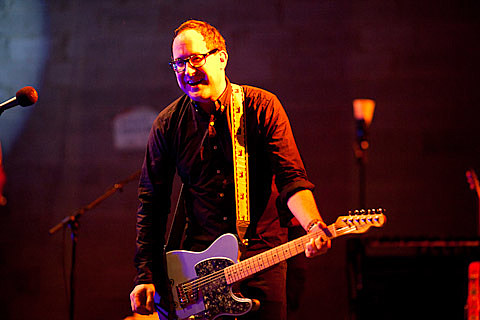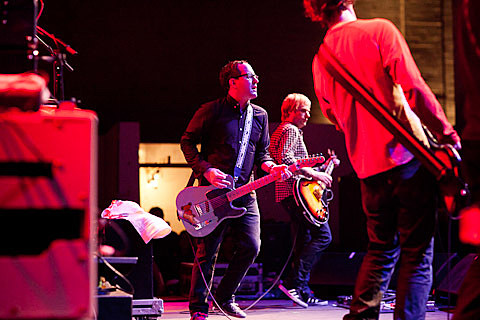 The Hold Steady Setlist:
Hurricane J
Sequestered in Memphis
Banging Camp
Chips Ahoy!
Rock Problems
Magazines
You Gotta Dance
The Swish
You Can Make Him Like You
Your Little Hoodrat Friend
Girls Like Status
Stevie Nix
Constructive Summer
Hot Soft Light
Lord, I'm Discouraged
The Weekenders
Southtown Girls
Chicago Seemed Tired Last Night
Stuck Between Stations
How a Resurrection Really Feels
Encore:
Christmas Must Be Tonight (Robbie Robertson cover)
Massive Nights
Stay Positive (w/ Patrick Stickles)
--