The Hope Conspiracy, Blacklisted, United Nations & Mother of Mercy @ Cake Shop in NYC – pics
Samantha Marble
Hope Conspiracy

Much like my experiences with Lightning Bolt, I spent a portion of The Hope Conspiracy show at Cake Shop on 1/15 testing out my quads. By pushing back on the crowd from the front, I did my personal best to pacify the onslaught of fans behind (and above!) so they didnt come crashing down on me AND the band. My best wasn't good enough.
Pointing in broad circles at the floor directly in front of their amps and the drum kit, HopeCon's vocalist Kevin Baker said, "I love that you guys are having fun, but we do need to be around HERE to actually play our instruments."
All opening acts impressed. Mother of Mercy's riffy hardcore comes off more metallic and muscular live even though their energetic and distinctly hardcore vocalist brings it back to their roots. As usual, Blacklisted>'s heartfelt, thundering hardcore was never better with George Hirsch's dynamic lyrical content matching his empassioned performance. Make sure and catch them again at Cake Shop on 3/8.
The real surprise for me was United Nations. Thursday has never been my bag, but this side project featuring Geoff Rickley in addition to Ben Koller of Converge (drums), Jim Carroll of HopeCon (bass!), Lukas Previn of Acid Tiger (guit), and Jonah Bayer of The Lovekill (guit), ripped through insanely great post-hardcore-y screamo powerviolence. They were tense, powerful and beyond awesome and I can't wait for their return at Union Pool on 2/12 with Unsane and MOoB.
More pictures from the show below...

Mother of Mercy...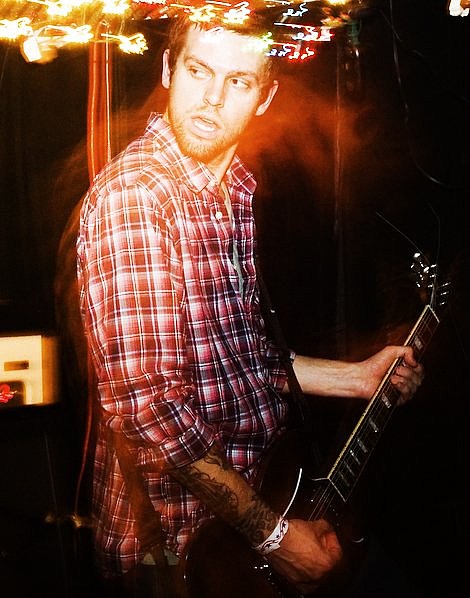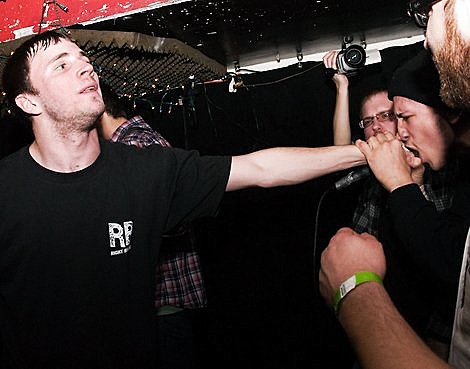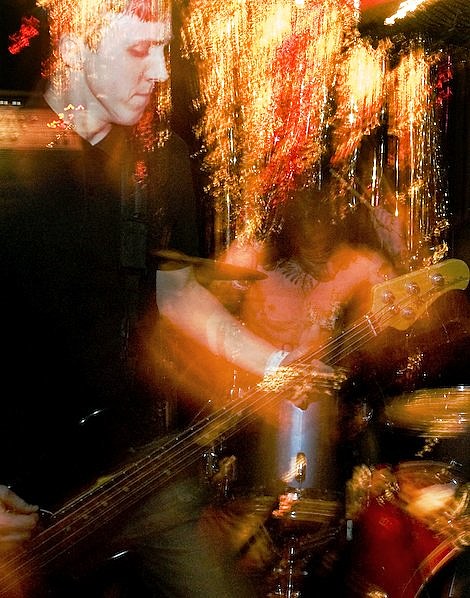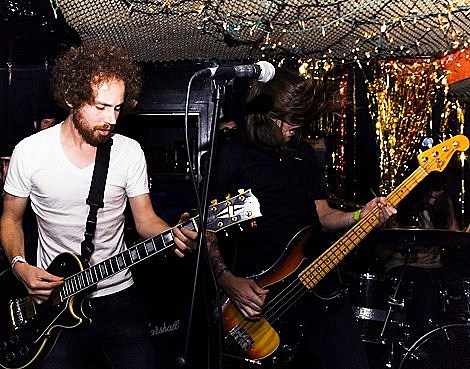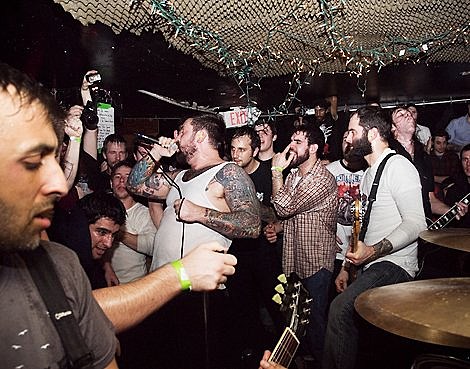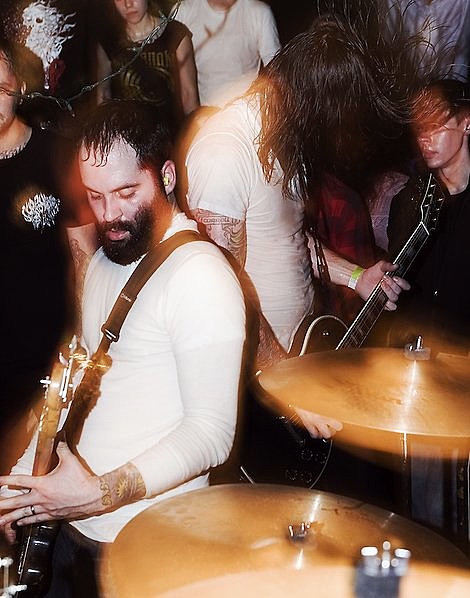 Black Anvil ended up not playing this show.