The Love Language played the Rock Shop (pics), playing Hopscotch Fest (updated lineup)
photos & videos by Jessica Amaya
The Love Language @ The Rock Shop

The Love Language played The Rock Shop on Saturday (8/20) with Nightdogs and IYEZ. Pictures and videos from that show are in this post.
The show was one of a few for the Merge-signed headliner before they play Hopscotch Fest in Raleigh, NC this September. Hopscotch recently updated their lineup to include The Men, Hospitality, Fan Modine, and Dreamers of the Ghetto. The Light Pines, who were scheduled to play the fest, have broken up and had to drop off, and Apex Manor, who were also scheduled to play, cancelled all of their 2011 appearances, including Hopscotch. Rhys Chatham's Guitar Trio, playing the fest on September 8th with The Necks, J Mascis and Steve Gunn at Fletcher Opera Hall, has revealed its band lineup. You can check out the full schedule at Hopscotch's site and purchase Tickets there too.
More pictures and video from Brooklyn below...


IYEZ
Nightdogs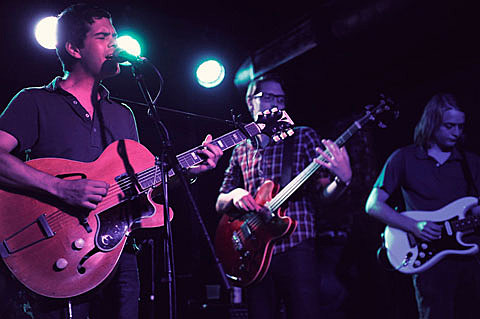 The Love Language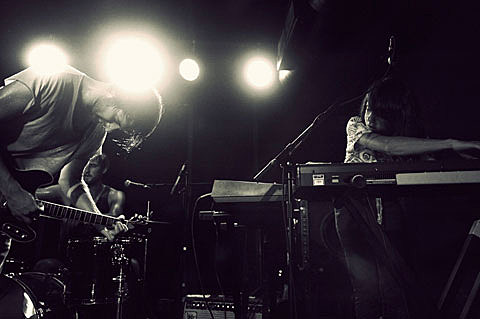 The Love Language - "Manteo" @ Rock Shop 8.20.2011

The Love Language - "Providence" and "Heart To Tell" @ Rock Shop 8.20.2011