The Maccabees @ Knitting Factory, NYC – pics
Finally another danceable UK rock band I'm really excited about (see Franz Ferdinand and Bloc Party) - one that will still likely play a bunch of smaller venues in the U.S. (doesn't count). They're currently on tour with Bloc Party (in Asbury Park TONIGHT), and like Bloc Party - The Maccabees played their first NYC at Knitting Factory (last night - June 6, 2007). Sold out, and full of rowdy British kids, the band tore through a set that left me wanting much more...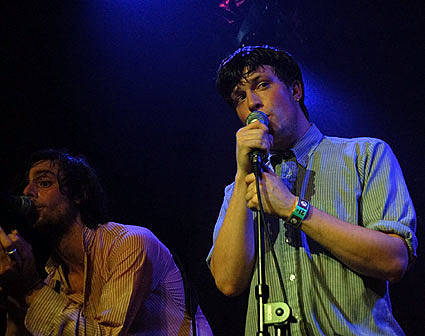 The Noisettes - also from the UK and on tour with Bloc Party - headlined the show, and I'm sorry to say, but they still don't do it for me.