The Magnetic Fields played 1st of 3 shows @ Town Hall (pics & setlist), documentary premiering at SXSW (trailer)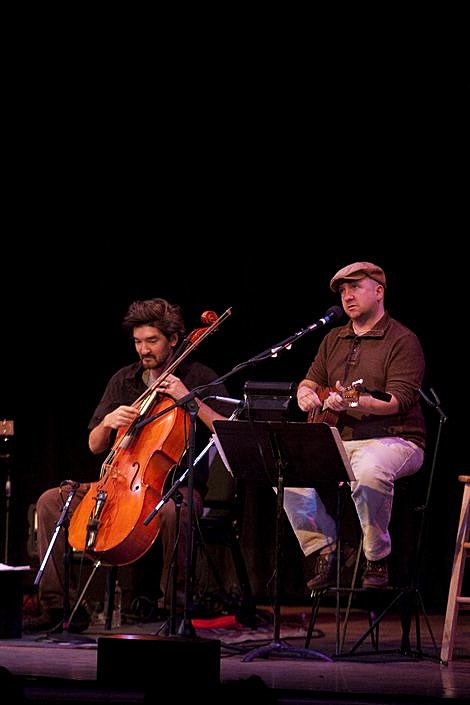 Last night (3/10) marked the first of the Magnetic Fields' 3-night run at Town Hall (they also played a show at BAM earlier in the tour) in New York City with over two dozen songs spanning the band's 20-year discography. It also marked the release of the band's ninth album, Realism, ending Stephin Merrit's "no-synth" rule (reportedly, the upcoming album will be composed completely with synthesizers). The concert, like the new album, marked a direction towards a subdued (many critics calling it "folksy") sound to the Fields' repretoire; the antithesis of the band's 2008 album, Distortion, which was madeup entirely of guitar fuzz and feedback. Stephin serenely drolled on throughout the set, occasionally switching lead vocals with Claudia Gonson and Shirley Timms. During the set, Claudia announced that they'll be releasing 20 tickets for sale today, for tonight's show (I'm willing to bet there'll be some on Friday as well). Just get to the Town Hall box office before the show.
After this 3-day stint in NYC the band is off to Europe but you can can continue to see what's going on behind the scenes, and at the merch table, at their tour blog. Here's hoping that their NYC blog posts won't be all about Paul Rudd stopping by to see the show.
On April 20th, Merge Records will also be releasing the band's much celebrated 3-disc anthology, 69 Love Songs, on vinyl for the first time. Incidentally, the highlight of the show for me was finally hearing Wi' Nae Wee Bairn Ye'll Me Beget live.
Laura Barrett opened for the band. More pictures and setlist below: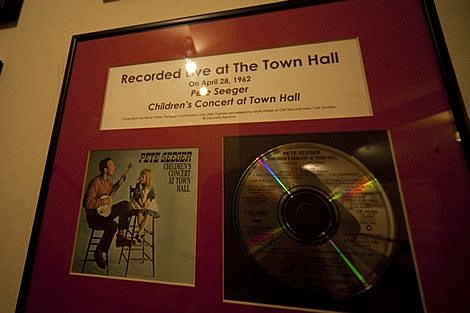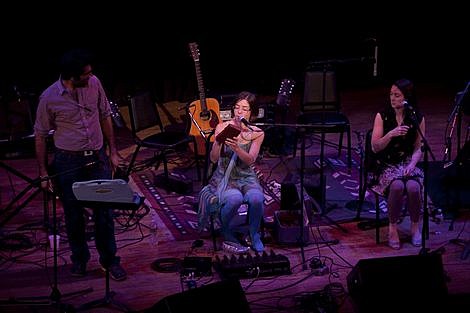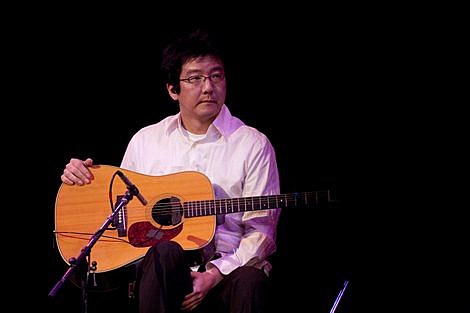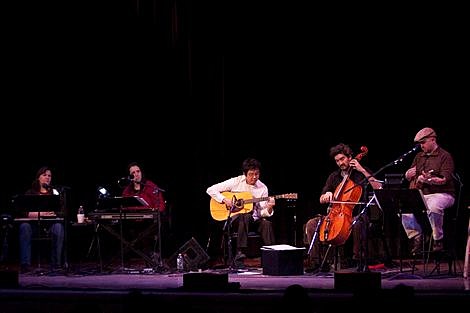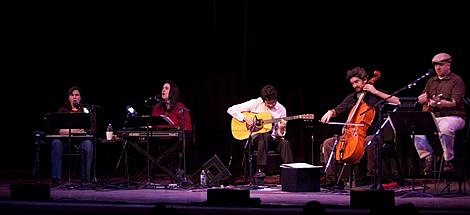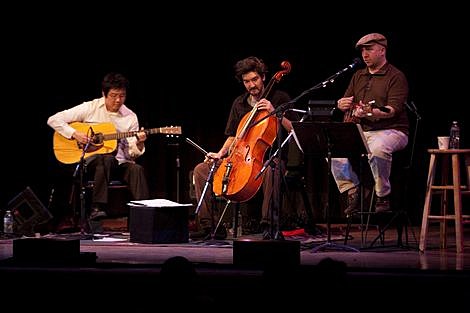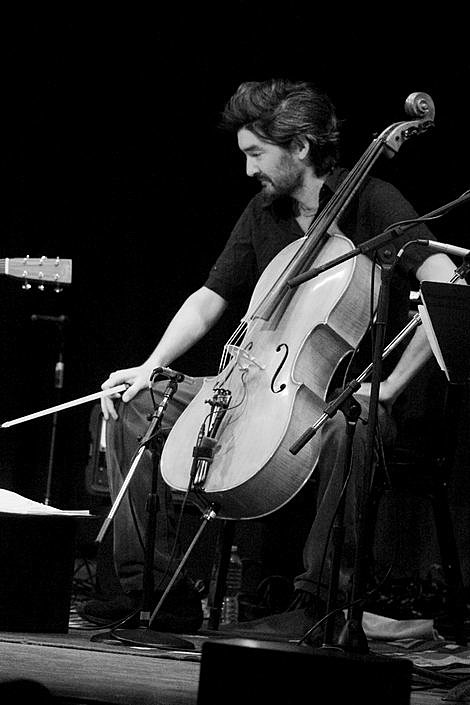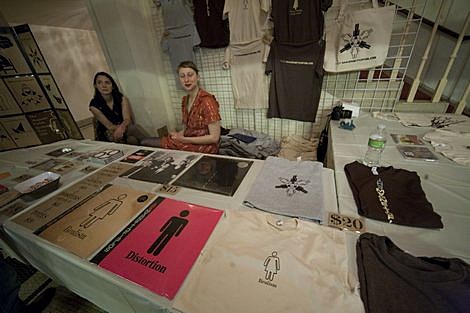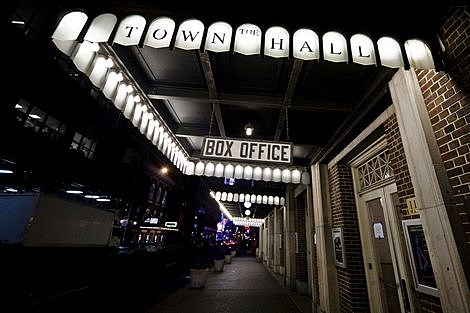 Town Hall - March 10, 2010 setlist
Lindy-Lou (The 6ths)
You Must Be Out of Your Mind
The One You Really Love
Interlude
You and Me and The Moon
Better Things
Falling In Love With The Wolfboy
I Don't Want to Get Over You
I'm Sorry I Love You
Acoustic Guitar
The Nun's Litany
I Don't Know What To Say
Night Falls Like A Grand Piano (The 6ths)
Falling Out Of Love With You (The 6ths)
Intermission - 15 minute break
Kiss Me Like You Mean It
We Are Having A Hootenanny
All the Umbrellas in London
Wi' Nae Wee Bairn Ye'll Me Beget
The Dolls' Tea Party
I Don't Really Love You Anymore
Always Already Gone
Walk a Lonely Road
Movies In My Head (The 6ths)
Fear of Trains
Summer Lies
From a Sinking Boat
Encore 2:
I'm Tongue-Tied
100,000 Fireflies