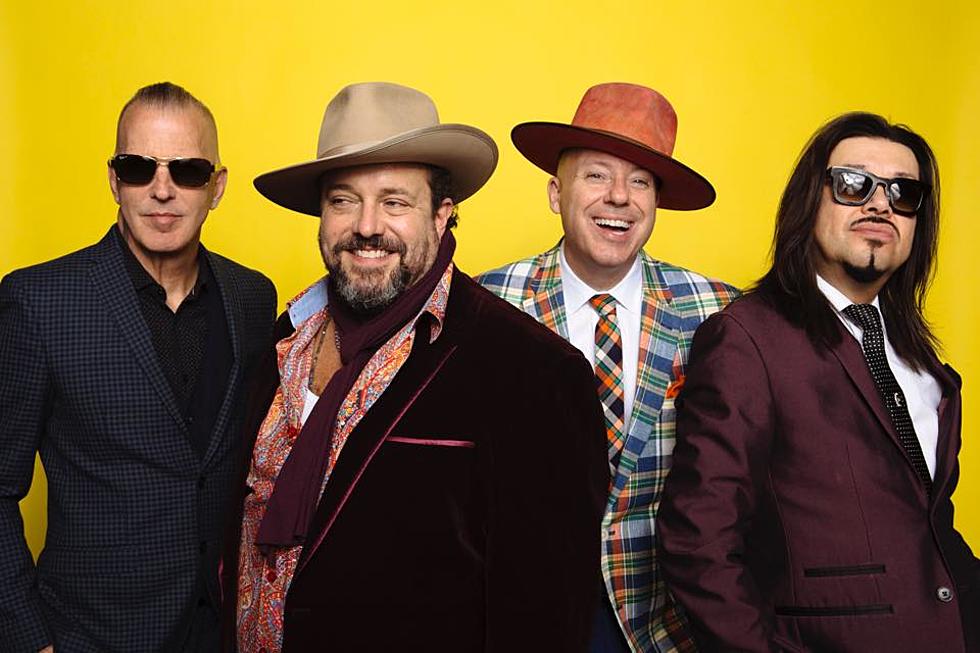 The Mavericks announce 30th anniversary tour (BrooklynVegan presale for NYC show)
Since 1989, Nashville band The Mavericks have been mixing country, folk, rock n' roll, Tex Mex, Cubano and more, making it all part of their unique sound. They'll be celebrating their 30th anniversary on tour this year and while all dates have not been announced yet, they include NYC-area shows at Asbury Park's Stone Pony SummerStage on June 1 & 2, and Manhattan's Beacon Theatre on June 8. Tickets for Stone Pony are on sale now, and Beacon Theatre go on sale Friday, March 15 at 10 AM but you can get them early with the BrooklynVegan presale that starts Thursday, March 14 at 10 AM. Check back Thursday morning for the presale password.
All announced dates are listed below.
The Mavericks - 2019 Tour Dates
MAR 13 Carolina Theatre Wednesday, 8:00PM Greensboro, NC
MAR 14 Agora Theater & Ballroom Thursday, 8:00PM Cleveland, OH
MAR 15 Royal Oak Music Theatre Friday, 7:00PM Royal Oak, MI
MAR 22 Historic Academy of Music Theatre Friday, 8:00PM Lynchburg, VA
MAR 23 Paramount Center for the Arts Saturday, 8:00PM Bristol, TN
MAR 24 Charleston Music Hall Sunday, 8:00PM Charleston, SC
APR 05 ACL Live Friday, 8:00PM Austin, TX
APR 06 John T. Floore's Country Store Saturday, 8:00PM Helotes, TX
APR 13 The Caverns Saturday, 8:00PM Pelham, TN
APR 25 The Pageant Thursday, 8:00PM St Louis, MO
APR 26 Knuckleheads Saloon Friday, 8:00PM Kcmo, MO
APR 27 Knuckleheads Saloon Saturday, 10:00AM Kcmo, MO
JUN 01 Stone Pony Summerstage, Asbury Park NJ
JUN 02 Stone Pony Summerstage, Asbury Park NJ
JUN 06 - LEBANON OPERA HOUSE - LEBANON, NH
JUN 07 - THE FREEMAN STAGE - SELBYVILLE, DE
JUN 08 Beacon Theater Saturday, NYC
JUL 06 Kit Carson Park w/ Los Lobos Saturday, 6:30PM Taos, NM
JUL 14 Indian Ranch Sunday, 1:00PM Webster, MA
JUL 26 Riveredge Park Friday, 8:00PM Aurora, IL
SEP 01 Copper Mountain Resort Sunday, 10:00PM Frisco, CO
SEP 02 Copper Mountain Resort Monday, 10:00PM Frisco, CO