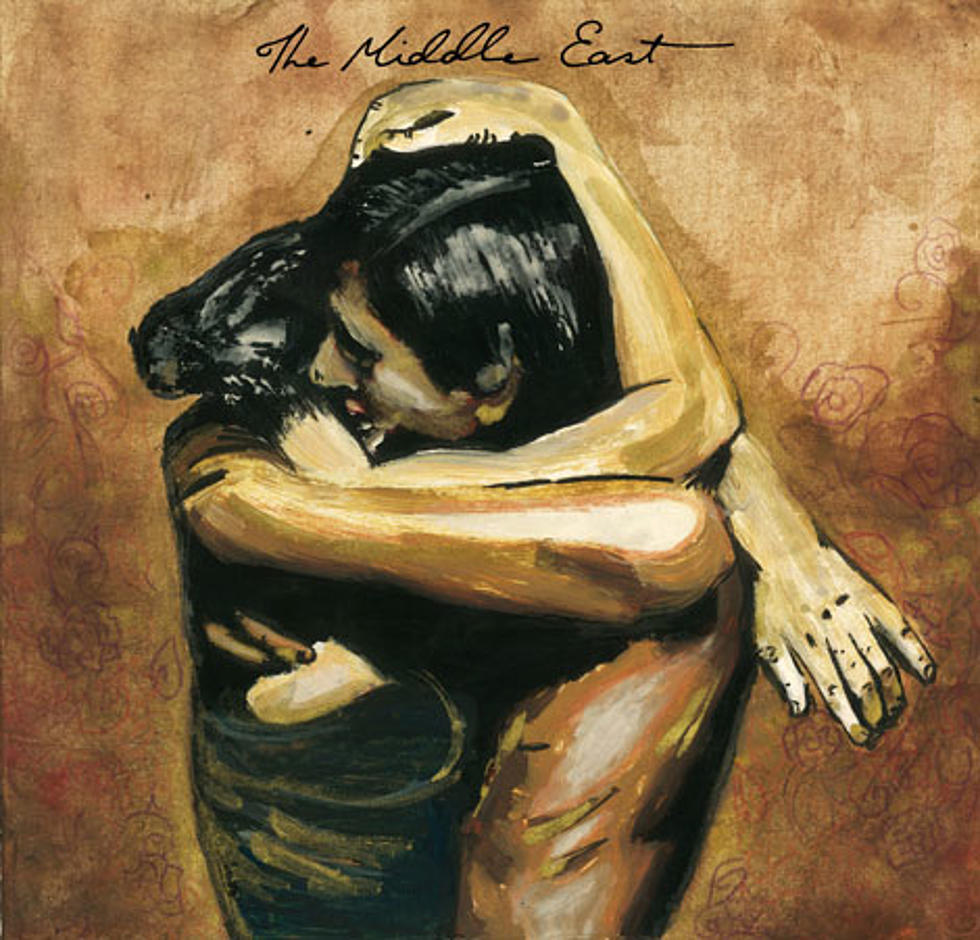 The Middle East – MP3s, a streaming EP & upcoming dates
Australian band The Middle East first put out their debut release, The Recordings of The Middle East, in early 2008. That EP, now in a reworked and abbreviated package, was finally released in the US on October 27th by Spunk (according to Wikipedia, in the in-between period the band broke up and reformed). Two tracks from the EP are posted above, including the stellar "Blood," a song that has the same kind of haunted, economical sound that Grizzly Bear works so well, with a more pop-focused foundation. The band's songs are varied and stretch to cover a lot of popular indie sounds. Fans of Iron & Wine, Fleet Foxes, Nick Drake and Bon Iver take note.
They'll be opening dates for Grizzly Bear and Cat Power in Australia, with their own dates in the country as well (including its Big Day Out, Woodford Folk and Laneway festivals). Their first US appearance is scheduled for March at SXSW in Austin.
The EP is streaming in full below with the video for "Blood" and all tour dates....

The Middle East - Blood

The Middle East - 2009/10 Tour Dates
Dec 05 Homebake, Sydney Domain Sydney, New South Wales
Dec 06 Gallipoli Legion Club *EARLY SHOW* Newcastle, New South Wales @
Dec 07 Brass Monkey Cronulla, New South Wales @
Dec 09 Beach Road Hotel Bondi, New South Wales @
Dec 10 Q150 Proclamation Day Concert Brisbane, Queensland
Dec 13 Meredith Music Festival Meredith, Victoria
Dec 27 Woodford Folk Festival Woodford, Queensland
Dec 28 Woodford Folk Festival Woodford, Queensland
Dec 29 Woodford Folk Festival Woodford, Queensland
Dec 30 Woodford Folk Festival Woodford, Queensland
Dec 31 The Powerhouse Brisbane, Queensland !
Jan 02 Coolangatta Hotel Coolangatta, Queensland !
Jan 03 The Palais Hepburn Springs, Victoria
Jan 04 The Corner Hotel Melbourne, Victoria #
Jan 05 The Corner Hotel Melbourne, Victoria #
Jan 06 Sunset Sounds Brisbane, Queensland
Jan 13 Beck's Festival Bar Sydney, New South Wales #
Jan 17 Big Day Out - Gold Coast Gold Coast
Jan 22 Big Day Out - Sydney Sydney
Jan 23 Big Day Out - Sydney Sydney
Jan 26 Big Day Out - Melbourne Melbourne
Jan 29 Laneway Festival, Brisbane Brisbane, Queensland
Jan 30 Laneway Festival, Melbourne Melbourne, Victoria
Jan 31 Laneway Festival, Sydney Sydney, New South Wales
Feb 05 Laneway Festival, Adelaide Adelaide, South Australia
Feb 06 Laneway Festival, Perth Perth, Western Australia
@ w/ Emma Russack (Lola Flash)
! w/ Cat Power
# w/ Grizzly Bear