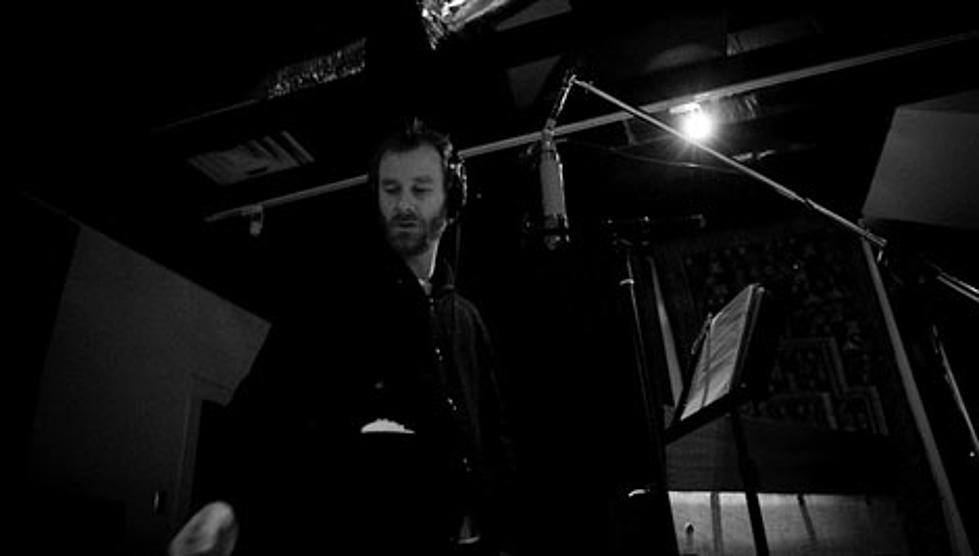 The National name new album, playing 2 shows at The Bell House this week? (and other tour dates)
The National recording the new record...

The National's new record will be called High Violet, and it'll come out May 11th on 4AD. Way sooner than that, the band is heavily rumored to be playing two last minute surprise shows in Brooklyn. The dates are Thursday (3/11) and Friday (3/12) at the Bell House. Tickets may even go on sale today at noon.
The National - Fake Empire - Central Park Summerstage - 8.4.08

The National - Mistaken For Strangers - Central Park Summerstage - 8.4.08
The National - 2010 Tour Dates
Mar 11 The Bell House Brooklyn, NY
Mar 12 The Bell House Brooklyn, NY
Mar 28 Tennessee Theatre - Big Ears Festival Knoxville, Tennessee
Apr 22 The National Richmond, Virginia
Apr 23 The National Richmond, Virginia
May 05 Electric Ballroom London
May 06 Royal Albert Hall London
May 07 Le Zenith Paris $
May 09 Astra Berlin
May 21 The Wiltern Los Angeles, California
May 22 The Wiltern Los Angeles, California
May 23 Spreckels Theatre San Diego, California
May 26 Fox Theatre Oakland, California
May 27 Fox Theatre Oakland, California
May 29 Sasquatch Quincy, Washington
Jun 02 House of Blues Boston, Massachusetts
Jun 03 House of Blues Boston, Massachusetts
Jun 04 Electric Factory Philadelphia, Pennsylvania
Jun 05 Electric Factory Philadelphia, Pennsylvania
Jun 06 Dar Constitution Hall Washington DC, Washington DC
Jun 08 Massey Hall Toronto
Jun 09 Massey Hall Toronto
Jun 11 Bonnaroo Manchester, Tennessee
Jun 12 Bonnaroo Manchester, Tennessee
Jun 13 Bonnaroo Manchester, Tennessee
Jun 16 Radio City Music Hall New York, New York
Jul 14 Rathausplatz Dachau (Munich)
Jul 27 Prospect Park Brooklyn, New York #
$ w/ Pavement
# w/ Beach House