The National played 6 nights @ Beacon Theater (pics, setlist)
The guest-filled six-night run of National shows came to an end on Saturday night (12/17), complete with an opening set by Bristol, England-based group This is the Kit who the National discovered on their recent tour of Europe. Maybe you watched the whole show livestreaming online.
Most of the guests on Saturday were the same as Friday, though no Trey. Saturday guests were Thomas Bartlett, Nico Muhly, Richard Reed Parry, Rob Moose, Nadia Sirota, Conrad Doucette and yMusic. Ben Lanz, who also played Thursday and Friday, was on trombone again after leaving the band earlier this year to join Beirut full time.
More about Night One HERE. Night Two HERE. Night Three HERE. Night Four HERE. Night Five HERE. More pictures and the setlist from Night Six, below...

--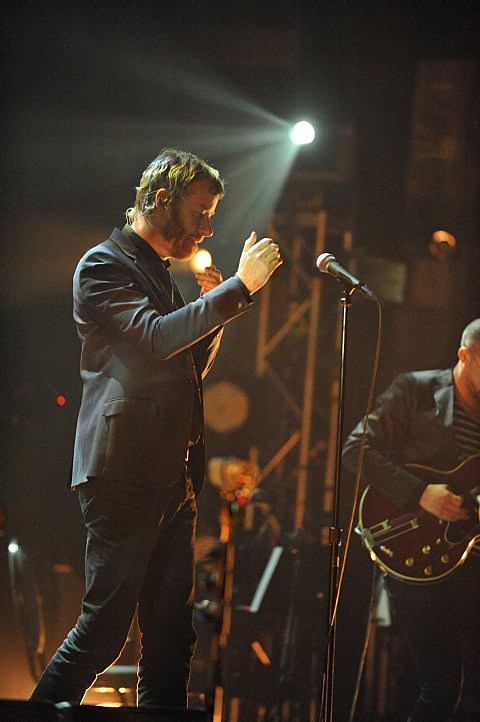 The National at Beacon Theatre, New York, NY,
on December 17, 2011 -- setlist
Thirsty
Karen
Mistaken For Strangers
Anyone's Ghost
Bloodbuzz Ohio
Squalor Victoria
Afraid of Everyone
Conversation 16
The Geese of Beverly Road
90-Mile Water Wall
Abel
Rylan
Sorrow
Daughters Of The Soho Riots
England
Fake Empire
About Today
Encore:
Santa Clara
I Need My Girl
Mr. November
Terrible Love
Vanderlyle Crybaby Geeks
---