The New Pornographers played The Brill Building & 'Letterman' (pics, setlist, video)
"This is a throwback to those classic Brill Building basement shows...you know, like when Carol King would do Sonics' covers? It's in the book. That I'm going to write." Carl Newman, defacto leader of Canadian supergroup The New Pornographers, was joking about the deserted Brill Building storefront (technically next door to the famous golden BB entrance) that was hastily converted into a venue for this record release party. Anyone there who bothered to look up could see up into the next floor via holes by the building supports. Same for the floor -- Newman warned "Please don't fall into the abyss!" This was closer in vibe -- and in un-AC'd temperature -- to 285 Kent than something you'd expect in Times Square. It was HOT in there but a cool nod to pop songwriting's past that clearly is an influence on The New Pornographers in general and their great new album, Brill Bruisers, specifically.
The show, which was presented by NPR and hosted by All Songs Considered's (and nonstop showgoer) Bob Boilen, featured The New Pornographers in full effect, with Neko Case and Dan Bejar both there, along with the rest of the band, including new touring member Coco Hames (of The Ettes). (NPR gave away tickets via Twitter.) The band sounded fantastic and they were all clearly having a blast, despite the sweatbox atmosphere. Drummer Kurt Dahle, in particular, seemed to be having a particularly good time, making faces while dropping crazy fills on new LP track, "Spidyr." (I think I spent half the show just watching him.)
The crowd was eased into the new album, starting with a couple oldies first -- "Moves" from Together then Bejar sauntered out for Challengers' nugget "Myriad Harbor." Then we got our first taste of Brill via the driving "Dancefloor Domine," which is a good showcase for the new arpeggiated-keys-ELO-ABBA vibe of the new album. We got about half of Brill Bruisers, including the title track which is much more a wall-of-sound force live than on record. (They played it on Letterman the night before, video below.) Bejar came back out for single "War on the East Coast" which was extra-energized by some crazy/effected guitar blasts by Newman.
Other older tracks included "The Laws Have Changed," "Twin Cinema," "Mass Romantic" (many cheers for that), and they finished the hourlong set with the "hey las" of Twin Cinema deep cut "The Bleeding Heart Show." I woulda personally liked a couple more from the new album -- specifically "Champions of Red Wine" and "Marching Orders" -- but it was a solid, leave 'em wanting more set and was easily the best New Pornographers show I've seen since the Electric Version tour.
The New Pornographers -- with Neko and Dan -- will be back in NYC when their fall tour hits Hammerstein Ballroom on November 17 with openers The Pains of Being Pure at Heart (tickets). More pics and setlist from the Brill Building show, plus the Letterman performance video, below...

---
The New Pornographers: "Brill Bruisers" on 'Letterman'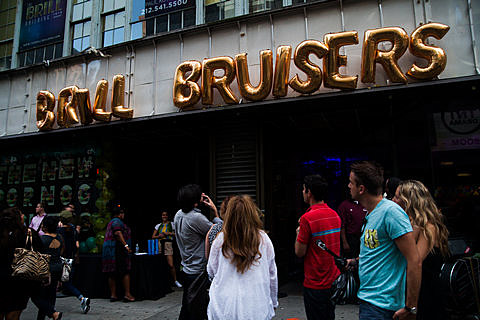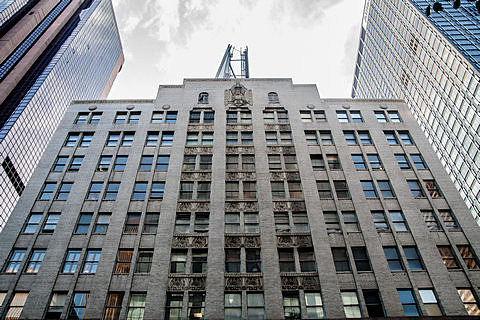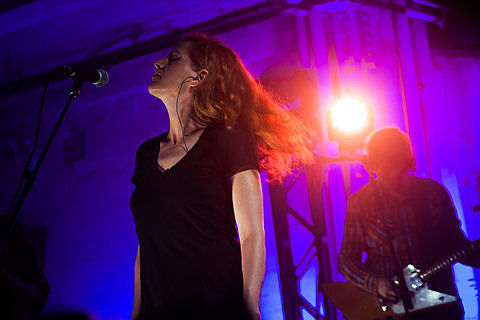 SETLIST: THE NEW PORNOGRAPHERS @ THE BRILL BUILDING 9/4/2014
Moves
Myriad Harbour
Dancehall Domine
The Laws Have Changed
War On the East Coast
Twin Cinema
Fantasy Fools
Mass Romantic
Spidyr
Brill Bruisers
Backstairs
Testament to Youth in Verse
Encore:
Sweet Talk, Sweet Talk
The Bleeding Heart Show