The New Pornographers played Hammerstein with The Pains of Being Pure at Heart (pics, setlist)
"Would it be cool if @TheNewPornos play for too long tonight in NYC? I'm thinking we should really wear out our welcome." - AC Newman
New Pornographers / TPOBPAH @ Hammerstein Ballroom 11/17/2014

Carl Newman wasn't kidding about a lengthy set. The New Pornographers have been playing upwards of 30 songs on their current tour, and did so at Hammerstein Ballroom on Monday (11/17), including 10 of Brill Bruisers' 13 songs. With Neko Case and Dan Bejar both on this tour, it's made for a very fan-friendly, hit-filled time.
Opening this show and the whole tour were The Pains of Being Pure at Heart, whose lineup currently features frontman Kip Berman's cousin Elspeth on backing vocals. Pictures of both bands from the Hammerstein show are in this post.
More pictures from Hammerstein and New Pornographers' setlist, below...
The Pains of Being Pure at Heart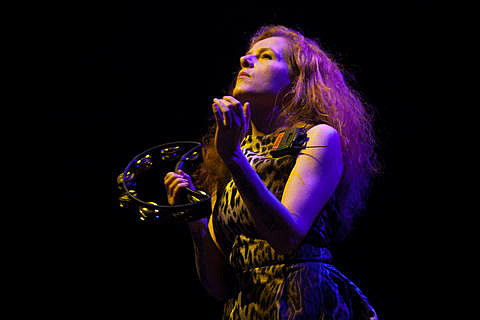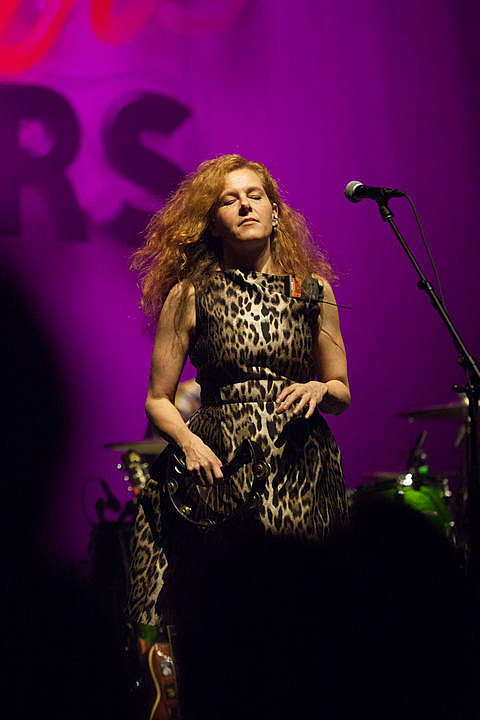 SETLIST: THE NEW PORNOGRAPHERS @ HAMMERSTEIN BALLROOM 11/17/2014
Brill Bruisers
Myriad Harbour
Moves
War On the East Coast
Sing Me Spanish Techno
Crash Years
All the Old Showstoppers
Jackie, Dressed in Cobras
Another Drug Deal of the Heart
The Laws Have Changed
You Tell Me Where
Testament to Youth in Verse
Wide Eyes
Marching Orders
Adventures in Solitude
Jackie
Sweet Talk, Sweet Talk
Backstairs
Silver Jenny Dollar
Champions of Red Wine
Born With a Sound
Mass Romantic
Encore:
Challengers
Dancehall Domine
The Bleeding Heart Show
Encore 2:
Use It
The Slow Descent Into Alcoholism