The Polyphonic Spree played Webster Hall (pics)
The Polyphonic Spree played Webster Hall last night (5/23), which was recorded for a future live album. The front of the stage was covered in a wide red ribbon, from which Spree leader Tim DeLaughter cut out a heart, from which the rest of the band -- 22 of them this time -- emerged. The rest of the theatrical set included a medley of The Who's Tommy, and an encore where the band appeared at the back of the room, making their way through the crowd back onto the stage.
Spree keyboardist Sweet Lee Morrow opened the show with a mix of songs and comedy. In addition to the live album, The Polyphonic Spree, who play Philly tonight, will release a Christmtas album later this year. Check out more pictures from the show below, along with a list of remaining tour dates.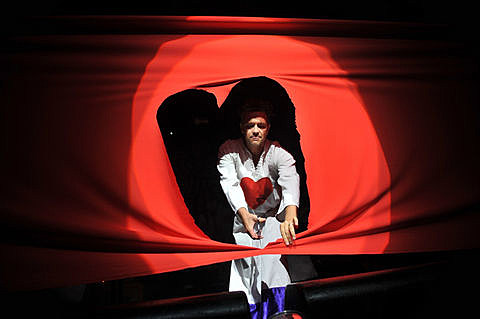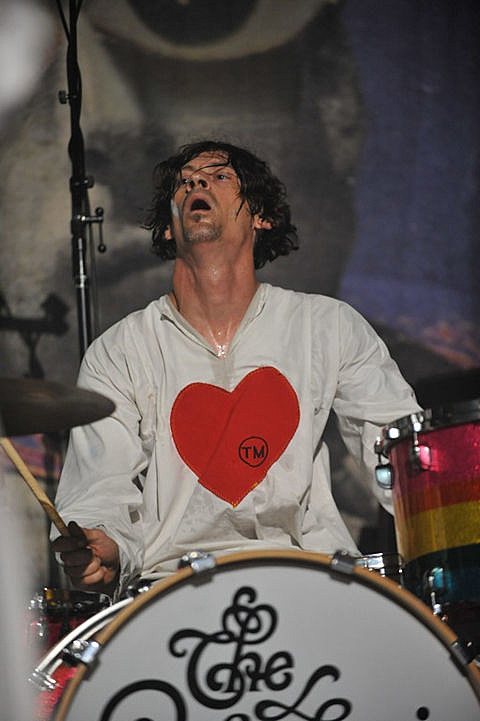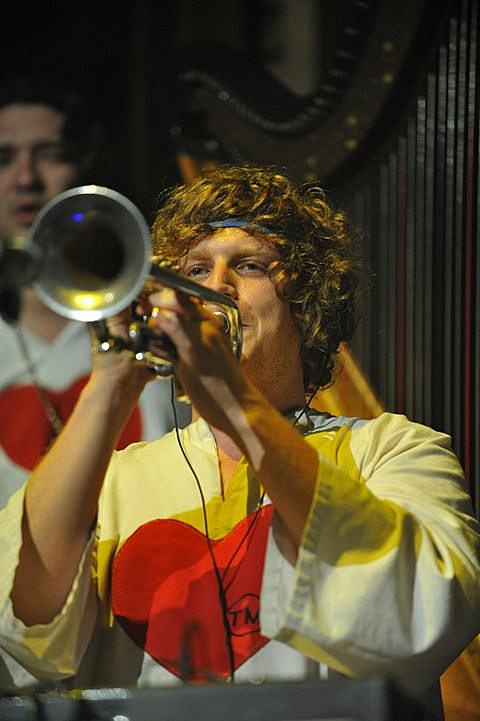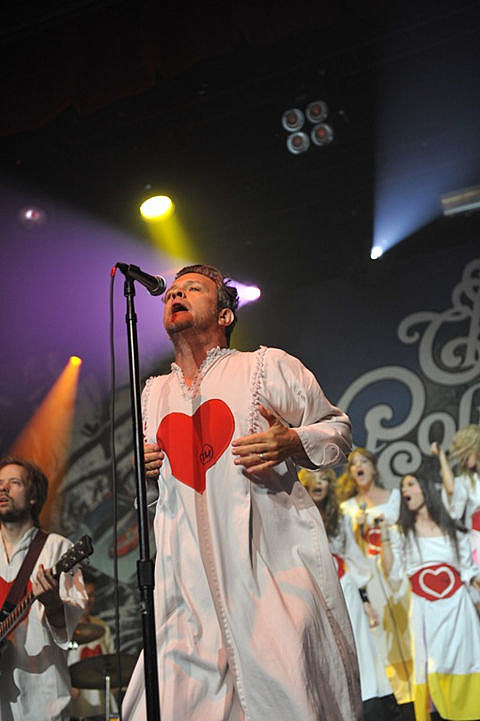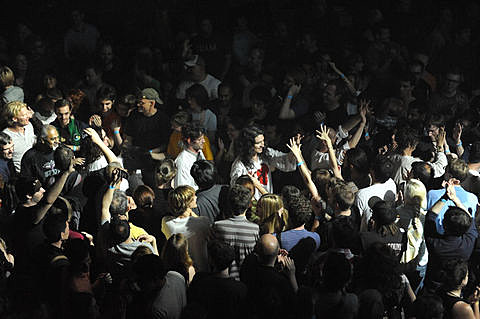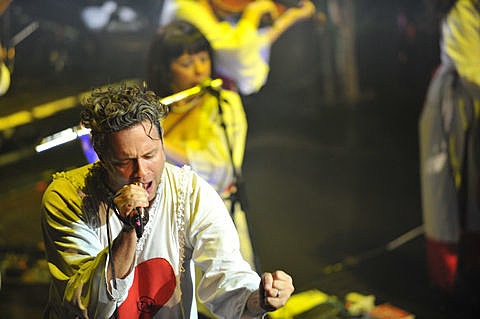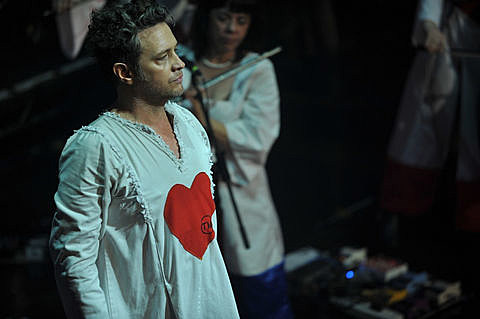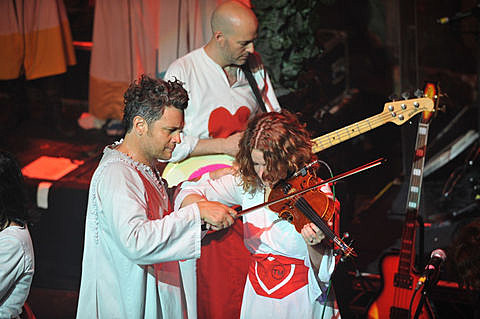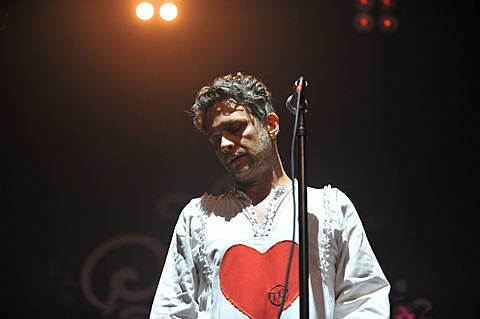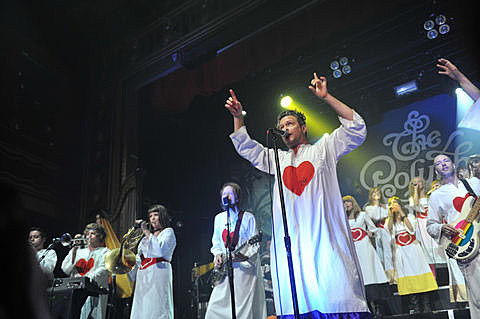 The Polyphonic Spree -- 2012 Tour Dates
May 25 -- Philadelphia, PA -- Theatre of Living Arts
May 26 -- Carrboro, NC -- Cat's Cradle
May 28 -- Charlotte, NC -- McGlohon Theatre at Spirit Square
May 29 -- Nashville, TN -- Exit/IN