The Radio Dept played Bowery Ballroom w/ Braids (pics), add Webster Hall show (updated dates)
NY Press: You seem to be in a great place as a band right now. You're popular around the world, but still not so massive that connecting with your fans is a challenge. Do you have any fear that if you become bigger your music will become less meaningful?

Johan Duncanson of The Radio Dept: Yes, it's been our biggest fear since our first single in 2002. We've never been interested in 'making it.' We just want to create something strong, meaningful and different--something that matters to us. We're shy people and not very confident on stage. When the band grows you start attracting the kind of people who expect you to act out when you're playing live. The rock audience. That's what will kill us in the end.
So far The Radio Dept made it through sold out shows at Knitting Factory and Bowery Ballroom. Hopefully Webster Hall on February 3rd isn't the one that kills them. Tickets for the new NYC show go on sale Friday at noon.
Braids opened for the band at Bowery Ballroom, like they did at Knitting Factory. More pictures from Bowery and all Radio Dept dates below...

--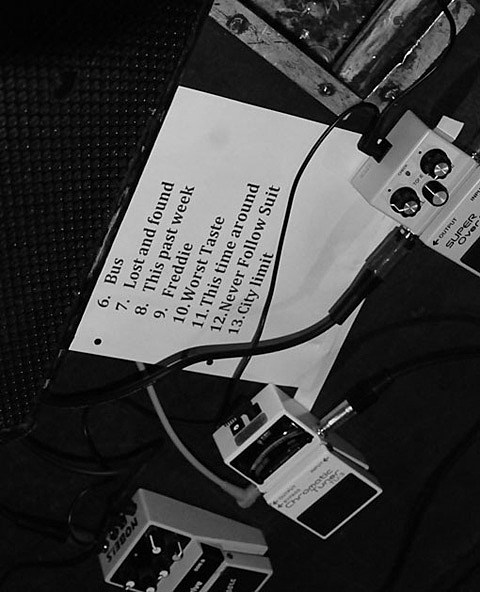 The Radio Dept. - 2011 North American Tour Dates
Feb 01 Washington D.C. Rock N Roll Hotel
Feb 02 Brooklyn, NY Music Hall of Williamsburg
Feb 03 New York, NY Webster Hall
Feb 04 Boston, MA Middle East Downstairs
Feb 05 Montreal, QC Petit Campus
Feb 07 Toronto, ONT Lee's Palace
Feb 08 Chicago, IL Empty Bottle
Feb 09 Minneapolis, MN 7th Street Entry
Feb 12 Seattle, WA Crocodile Café
Feb 13 Portland, OR Doug Fir Lounge
Feb 15 San Francisco, CA The Independent
Feb 16 Los Angeles, CA El Rey Theatre
Feb 19 Mexico City, MX Teatro de la Ciudad