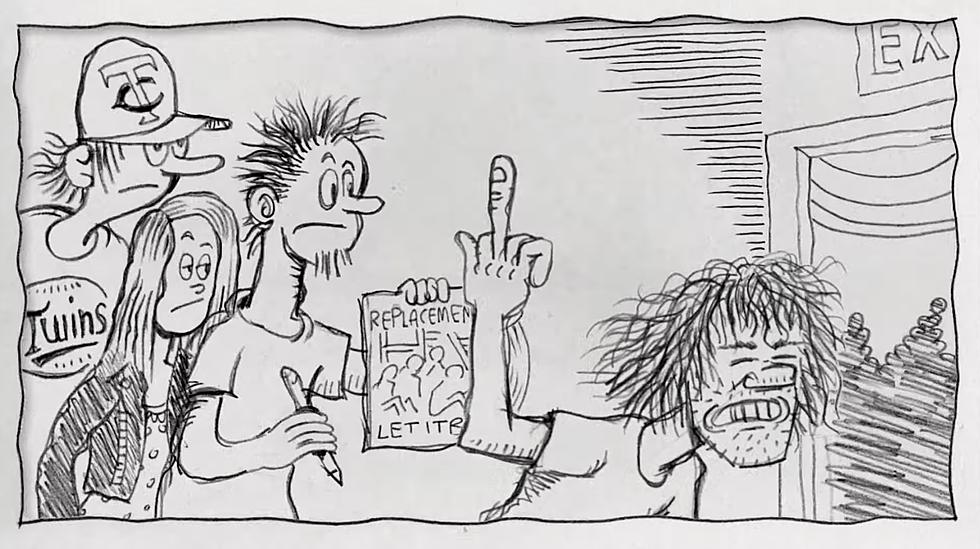 The Replacements share new animated "Shutup" video from 'Sorry Ma' deluxe reissue
The deluxe 40th anniversary reissue of The Replacements' Sorry Ma, Forgot to Take Out the Trash will be out next month, and in anticipation, the band have released a new video for phlegmatic classic "Shutup."
Animated in pencil-drawing style by Pat Moriarity and Seth Zeichner, it's literal treatment of the song's lyrics, which find the Mats at their loudest and snottiest. ("Tell me about your rock band, tell me about your job...Shut up!") It's a lot of fun and you can watch it below.
The Sorry Ma, Forgot to Take Out the Trash deluxe reissue is out October 22 via Rhino and the 4-CD / 1-vinyl-LP set features 100 tracks, 67 of which have never been released before.
You can pick up Replacements classics Tim and Pleased to Meet Me in the BV shop.